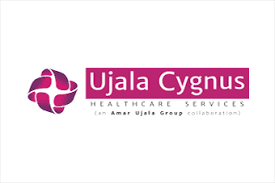 New Delhi, August 13, 2021: Leading healthcare provider Ujala Cygnus Group of Hospitals in collaboration with the Delhi Government, Rotary Club of Delhi Central, PHD chamber of commerce and BAPIO Training Academy today inaugurated an ICU Telemedicine Centre at Nirankari COVID Care Centre, Burari for both COVID and non-Covid patients. The new centre will provide round the clock ICU medical care and support from British Intensive care experts, who will provide their online assistance to treat critical ICU patients at all 15 Ujala Cygnus Hospitals spread across 4 states of North India.
The centre was inaugurated by Delhi Health Minister Shri Satyendar Jain in the presence of other healthcare dignitaries including Dr Shuchin Bajaj, Founder & Director, Ujala Cygnus Group of Hospitals, Mr. Sanjay Aggarwal, President, PHDCCI, Mr. Anup Mittal, District Governor (2021-22), Rotary Club of Delhi Central, Prof. Parag Singhal, Executive Director, BAPIO Training Academy & Co- Chair, Health Committee, PHD Chamber (Virtually) and Prof. Harvinder Popli, President, RCDC (2021-22) & Co-Chair, Health Committee, PHDCCI. At the event Mr. Sanjay Aggarwal, President, PHDCCI, announced that they will be donating Oxygen Plant at the Sonipat unit of Ujala Cygnus Hospitals.
Shri Satyendar Jain, Hon'ble Health Minister of Health & Family Welfare, Govt. of NCT of Delhi said, "It's a matter of great fact that today we are doing knowledge sharing exercises now. Generally, people don't want to share their knowledge and keep it as their exclusive domain. We are highly fortunate that the Delhi Government has opened up a free-of-cost field hospital that has an ICU facility including ventilators. Besides medical facilities, a patient needs empathy as well. We provide care and empathy to our patients at this centre. At this centre, we have cured 90 percent of patients with no death. Only few patients had to be referred to other hospitals. Now, with this another tele ICU facility with BAPIO, our doctors' confidence will also get boosted when they will interact with experts."
Speaking on the initiative, Dr. Shuchin Bajaj, Founder Director, Ujala Cygnus Group of Hospitals said "This is our yet another step for third wave preparation. This time we will be working closely with British Association of Physicians of Indian Origin (BAPIO), who all are testing specialists in the UK. They will connect with us online and help to treat critical patients (both COVID and non-COVID), who will be requiring ICU admission. We are happy that we are collaborating with the Delhi Government, Rotary Club of Delhi Central and PHD chamber of commerce for this noble initiative. When the COVID cases suddenly start increasing, it overwhelms the whole healthcare infrastructure. In such a scenario, these international experts will help us. They have also experienced third wave in the UK, where the mortality rate was quite low all because of their efforts. Therefore, this experience will also help us to combat third wave in India too."
Mr. Sanjay Aggarwal, President, PHDCCI, welcomed Hon'ble Minister for sparing his valuable time to inaugurate the center and other dignitaries present physically as well as through virtual platform. He congratulated all the partners for taking this wonderful step and mentioned that rural India, where the access to medical specialists opinion and advance healthcare amenities are limited, telemedicine will bring access of healthcare and specialist doctors while reducing the time of consultations and improve the quality of healthcare services. It will also provide psychological support to the exhausted Indian healthcare professionals enabling safe & best quality within shortest possible time.
Prof. Parag Singhal, Executive Director, BAPIO Training Academy & Co- Chair, Health Committee, PHD Chamber said that providing care for patients with Covid and non Covid became a significant challenge especially during second wave of the pandemic. However, it also offered opportunities and one opportunity which was embraced by all the health system was Telemedicine. It has become a widely accepted practice and now is the key component of 'affordable healthcare' much needed during the times of economic crisis. Given the finite resources; efficient, effective and equitable health care is needed and we must all look at different ways of working to address the healthcare challenges.
The Nirankari COVID centre is a free-of-cost advanced treatment and isolation centre for the people who are affected with the coronavirus. In this centre, Ujala Cygnus Group of Hospitals has provided their best healthcare expertise and manages the day to day operations. This centre was established when the national capital was reeling under the second wave and it made available the non-stop COVID care to serve the large population in Delhi and adjoining areas.
Ujala Cygnus Group of hospitals currently operates 15 hospitals across India. In line with its long-term strategy of establishing major presence in smaller towns and serving the underserved communities, Ujala Cygnus Group has been working relentlessly in Tier II and Tier III cities.