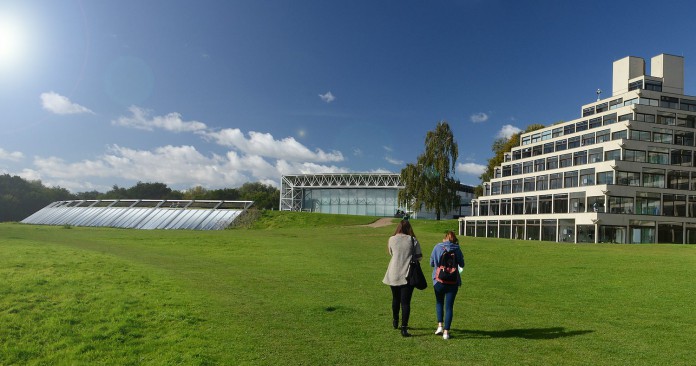 Guaranteed scholarship worth £6,000 per year for science students and worth £4,000 per year for non-science students.
Guaranteed scholarship worth £4,000 per year and upward for those looking to pursue postgraduate programs.
New Delhi, February 6th, 2020: The University of East Anglia (UEA), one of the UK's top 15 universities, today announced scholarship of up to£10,000 and £5,000 for undergraduate and postgraduate respectively, across a wide range of programs on offer at the university.
University of East Anglia scholarships
For those looking to pursue undergraduate programs, UEA offers guaranteed scholarships to every student from India. The 'India Undergraduate Scholarship' is a guaranteed £4,000 per year for non-science students and £6,000 per year for science students. These scholarships are awarded to every Indian student joining UEA in September 2020. Additionally, students can apply for the competition based International Undergraduate scholarship which could upgrade this amount to £10,000 per year.
The scholarships are not applicable for programs in Medicine, Occupational Therapy and Physiotherapy.
Under the postgraduate scholarship program, UEA offers guaranteed scholarships worth £4,000 for those meeting the entry criteria and an additional £1,000 to students who achieve 65% or above in their previous degree.
These scholarships will enable Indian students to realize their dream of studying at UEA by providing substantial financial support at both undergraduate and post-graduate level.
Applicants for September 2020 intake can submit their application until 31 July 2020.
Scholarships application and eligibility please visit:
For Undergraduate scholarship –https://www.uea.ac.uk/study/
For Postgraduate scholarships- http://www.uea.ac.uk/study/
About the University of East Anglia
Founded in 1963, the University of East Anglia has been ranked 23rd by The Times and Sunday Times Good University Guide 2020 and within the world top 200 by the Times Higher Education World Rankings 2020. It is considered as a research-intensive institution and is ranked in the world's top 100 for citations and 10th in the UK for quality of research outputs (Times Higher REF 2014 analysis).
A vibrant and diverse institution, UEA is based in Norwich, a UNESCO City of Literature and the campus is set in 320 acres of lush, green parkland just three miles from the city center.  UEA is a leading member of Norwich Research Park, one of Europe's biggest concentrations of researchers in the fields of environment, health and plant science. The institution is also renowned for its tuition and research in fields such as computer science, business and economics, literature and creative writing, film studies, law and international development.