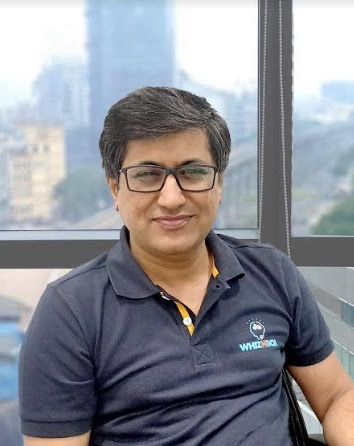 WhizHack will work to create nodal cyber defense academic ecosystems that can create market-ready talent and services for both Enterprises and Government
Cyber Defense has been rated as No.1 recession proof career option with 0% unemployment
Gurgaon, Haryana, India, Whizhack Technologies, India's only vertically integrated cybersecurity organisation, has announced the launch of Center of Excellence (CoE) in Cyber Security in partnership with leading educational institutions across India. After great success in their CoE at IIT-Jodhpur, WhizHack will establish a national Cybersecurity Knowledge Ecosystem towards building a 'Self-Reliant Digital India'.
According to a 2022 Gartner study, cyber-attacks on organizations in critical infrastructure sectors have risen dramatically by 3900% between 2013 and 2020. In the CoEs, Whizhack Technologies will deploy its 'Made in India' cybersecurity products like TRACE, WhizRange and ZeroHack that have already benefited businesses and government entities. These CoEs will enable regional consulting, projects and market ready professionals to address the critical shortage of skilled cybersecurity professionals.
Also Read: Bringing the Future to Life: STEM Metaverse 
Kaushik Ray, Co-founder & COO of Whizhack Technologies
"I have come across multiple media reports which are pretty ironic. In a year of global recession and job cuts, over 83% of enterprises are not finding the right skill sets for filling cyber security positions leading to over 3.5 million vacancies. It's a clear indication of opportunities and the size of a job market that cyber security commands. We are excited to start our CoEs with leading academic institutions to provide faculties and students with path breaking research and skilling infrastructure to succeed in today's digital world," said Kaushik Ray, Co-founder & COO of Whizhack Technologies. "As advanced cyber-attacks explode, our empowered institutions will defend cyberspace in India and the World," he added.
The CoE partner Universities will be given the Anchor University tag and will work on the Hired-Trained-Deployed model. Selected schools for CoE will incorporate India's 1st Multi-leveled Teenager Program that is exclusively curated to inspire teenagers to combat online attacks and also to pave a career pathway in Cyber Security, World's highest growth industry.
This year Educate yourself and develop your skills with EasyShiksha