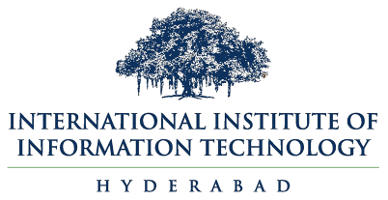 CIE in 14 years has supported over 400+ startups and has run 27 cohorts of accelerators
March 3, 2024, Hyderabad…….: CIE(Centre for Innovation & Entrepreneurship (CIE) –IIITH(International Institute of Information Technology Hyderabad) organized its semi-annual Demo Day this week to mark the opening of the year. 12 startups from various programs pitched to over 50+ investors that were invited to the demo day. All 12 startups have interest from investors and conversations are on.
CIE is a 14+-year-old incubator that in the early days was supported by DST, MEITY & DBT. CIE has so far supported 400+ startups and has seed funded 25 startups. CIE-IIITH is also focusing on turning a new leaf in terms of infrastructure facilities, programmes and startup engagements focusing towards building a deep tech startup ecosystem.
Demo Day is an event where CIE-IIITH showcases its startups from its accelerator programs: Avishkar-DeepTech, Ojas-MedTech &Mediatech startups. The startups at this demo day were spread across solution realms from IOT-AI for Industrial automation, CV-based game data analysis, AR-VR-based virtual meeting platforms, and surveying.
The Accelerator programs offer up to 40L seed funding, and technology help through research labs of IIITH, along with strategy and GTM advisory leading up to initial customer traction. The startups are from varied technologies like AI/ML, CV, NLP, AR/VR, working in various domains of manufacturing, data analysis, surveillance, virtual meeting platforms, asset tracking.
"Research Translation and research-backed startups are one of the core focuses of CIE's accelerators given IIITH's rich experience in deep technology research innovations. It's good to see more than 50+ investors joining our demo day and are interested in such deep tech innovation," said Prof. Ramesh Loganathan, COO, CIE-IIITH
Funds that attended include Kalaari, SucSeed Innovation Fund, Chennai Angels, Mumbai Angels, Venture Catalysts, Reflex Capital, Dexter Angels, Surfboard Ventures, Edha, Hyderabad Angels, T-Fund, Freeflow, Optum, Microsoft, GMR Innovex, Lead Angels, Startupxseed Enterprises Pvt Ltd. and many more. Most startups have got interest from investors for follow on conversations.
Also Read: Only 1 out of 6 students find university accommodation, while the remaining 84% have to choose off-campus accommodation
ANANTADI
In-Video Advertisement backed by AI, to analyze, find and insert branded products, and signage virtually into entertainment video content. (as opposed to traditional product placement at the time of the shoot). The advertising future is "Inside" the content. AI Platform to Analyze, Embed & Deliver a Programmatic Product Placement to a targeted audience.
Age: 6 months
Domain: Ad Tech, AI/ML
Revenue: Pre-Revenue
Team Size: 4
Website: www.anantadi.com
PARENTHESES
HuMaC is a human-centered augmented intelligence IOT platform, that converges machine intelligence and Human intelligence, working in a harmonious environment to heighten physical & cognitive performance across the manufacturing value chain resulting in enhanced productivity, efficiency & decision-making.
Age of company: 2.5 years
Domain: Deeptech, Industrial IoT
Revenue: Early Revenue
Revenue INR 15L
Team Size: 6
Website: www.parentheses.systems
CHIMES
Chimes offer age-appropriate, educational podcasts and audiobooks for kids to serve the 69 MN Indian Household edutainment market. With monthly podcast downloads of 1 MN+, we help parents limit kids' growing screen time while supporting the overall cognitive development of kids.
Age of company: Established Oct 2019
Domain: MediaTech
Revenue: INR 35L
Team Size: 4
Website: www.chimesradio.com
SEGRITECH
Segritech is a compact and movable smart sorting machine for fruits and vegetables. Their machine uses AI for quality inspection of fruits and vegetables in real time.
Age of company: 2 years
Domain: Agritech
Revenue: Pre-Revenue
Team Size: 5
Website: www.segritech.com
CLOUDWORX
A web-based IDE that lets users build applications and workflows for 3D content without any code. The current focus is to build applications for the Enterprise Metaverse in the form of digital twins that is powered by real-time data from sensors, equipment, processes, and interactions.
Age of company: 2+ Years
Domain: Metaverse, IoT, SaaS, No Code
Revenue. MRR 12L
Team Size: 16
Website: www.cloudworx.ai
ASTROMEDA
Health-Tech Startup working on developing smart textile-based health monitoring Systems.
Age of company: 3+ Years
Domain: Biomedical, Telehealth
Revenue: INR 40L
Team Size: 10
Website: www.astromeda.in
PADMASEETHA
A MedTech company focuses on affordable and accessible healthcare solutions. It has developed a US patented, OmniPD, a pioneering solution in renal care space, a portable, anytime/anywhere home dialysis device to empower renal patients with a near-normal life.
Age of company: 7 years
Domain: Healthcare, Medical Devices
Revenue: INR 3 Cr (Through Grants, Loan, Bootstrap)
Team Size: 2
Website: www.padmaseetha.com
SPUTNIK BRAIN
Novel brain modulation platform which physiologically elicits rapid stress alleviation or pleasure in the brain for relieving the suffering of the $300 billion issue of crippling stress in workplaces and large-scale corporations, non-surgically and in a convenient, biomarker-driven, repeatable and chemical-free technology
Age of company: 1.5 years
Domain: Deep-tech, Health tech, Medtech
Revenue: INR 70L (grant)
Team Size: 6
Website: www.sputnikbrain.com
HUMMSA
HUMMSA Biotech is an innovation-driven company which is a diagnostic gap in bacterial Sepsis using Nano-Biotechnology
Age of company: 10 months
Domain: Biotech/Medtech
Revenue: Pre-Revenue
Team Size: 6
Website: www.hummsabiotech.com
JOLY AI
A SaaS and AI platform that automatically selects the best photos from many photos captured by the photographer. Initial entry to the market is solving photo selection problems in wedding photography.
Age of company: 1 year
Domain: Deep tech, AI
Revenue: Pre-Revenue
Team Size: 10
Website: www.jolyai.com
CHOIRA
Choira connects musicians with music studios and other musicians for online jamming and booking. Utilizing 5G network technology, it provides low latency and high-quality audio for real-time collaboration and creation. Choira makes it easy to connect and book online, allowing access to top-quality music studios and talented musicians & producers from anywhere, anytime!
Age of company: 1 year, 4 months
Domain: MediaTech
Revenue: INR 4.35L, Users: 500+
Team Size: 11
Website: https://choira.io/
METAVERTS
A Platform for Branding and Advertising on Virtual Real Estate and blended Ad spaces/Billboards in 3D Games, AR/VR and Metaverse. The solution aims to bridge the gap between creative outdoor advertising
and Digital Worlds using non-intrusive, realistic advertising in 3D Environments.
Age of company: 2 months
Domain: Media, AdTech, Advertising, AR/VR, Metaverse
Revenue: Pre-revenue
Team Size: 3 and growing
Website: www.metaverts.io
This year Educate yourself and develop your career with EasyShiksha