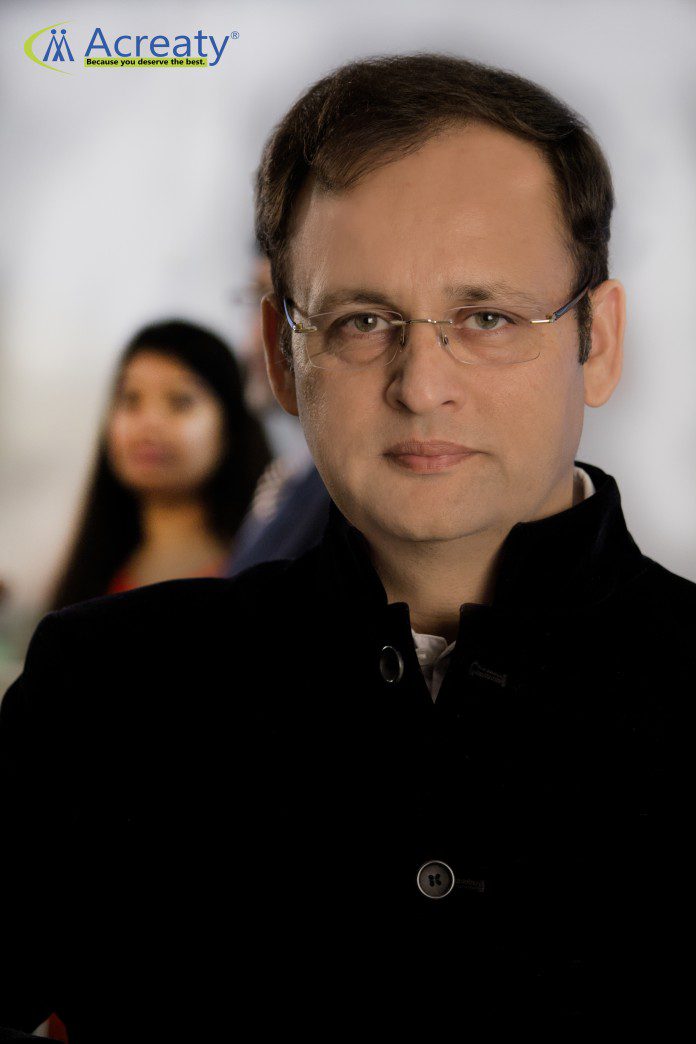 "It is worthless to have a good resume", said no one ever!
By Mr. Paramjit Anand
A person who is passionate about his/her career can never underrate the vital significance of a good resume. As the first wall of reference, resume is the initial impression that a person marks on the minds of the employer. Needless to say, a resume has the potential to either make or mar your future. According to the researchers, an employer spends a reasonable amount of time in evaluating the resume of an applicant. Still wondering why you need a good professional resume for yourself?

Important Announcement – EasyShiksha has now started Online Internship Program "Ab India Sikhega Ghar Se"

Have a look at the 5 simple facts that suggest the importance of good resume in every career!
Resume is the professional face of your personality:
Even before you will have a one-on-one round with the employer, your resume will visit the doors of your destination! As an entity, resume is the professional face of your personality that would clearly express a lot about you. Make a solid impression with the help of a good resume.
A good resume is 'Purposeful':
Communicating your thoughts, ideas, professional capabilities, achievements and information, the root cause of preparing a resume is declaration! As it declares quite a lot about the applicant, resume is a document that is meant with a purpose. Do you think you can define the purpose of your professional aspirations with a half hearted attempt?
A good resume is both- expressive and self-explanatory:
It wouldn't be wrong to say that with the help of a good resume, you can tell the employer a great deal about yourself. From professional qualifications to personal aspirations, a good resume has the power to express everything.
Top Software Engineering Courses
It breaks the ice for you:
It is relatively easy to talk about self during an interview! If your resume will be in line to your personality and some credible facts, then you will be clearly able to convey your thoughts to the employer. A good resume will automatically make you confident- you will sound more convincing and genuine.
A good resume will initiate the process of trust building:
Keep the resume factual and to-the-point with credible facts and initiate the first flight of trust building with the employer. A good resume is always powered with the gift of credibility and trust. It is indeed the foundational stone of a relationship that you later cherish with the organization.
The author is Executive Director, Acreaty Management Consultant Pvt. Ltd.
About Acreaty Management Consultant Pvt. Ltd.
Established in 2001, Acreaty was created with a vision to fill the gap between the demand of corporate world for the human resource and limited supply of skilled manpower across various verticals. Founded by Mr.ParamjitAnand, today, Acreaty is reckoned as one of the leading consulting firms both by India Inc. and overseas businesses.
Acreaty provides an entire spectrum of solutions that deals with the quintessential elements of an organization's Human Resource Department. The core set of offerings include People Outsourcing, Recruitments and Training. These capabilities enable Acreaty to execute a specific project while keeping a bird's view on the larger picture. Whether it is recruitment or training & development, a better understanding of both sides of the table helps creating a perfect match. It is consequential that for our several long standing clients, we remain the only choice as well as a single window for their HR and training requirements.
Acreaty has a network of seasoned professionals with an eye for talent across various verticals. The Acreaty team works as clients' extended arm, creating processes, strategies, recruiting and developing resources to ensure clients that they are equipped with the best talent in the market who are ready to serve the organisation for meeting its short-term and long-run business goals. Apart from the conventional approaches, it integrates web2.0 technology as well as all social media platforms to create organisation's own pool of knowledge and talent. The idea is to go beyond the structured processes, anticipates the requirements and offer comprehensive solutions that support not only collective growth, but organic growth too.
VISION & MISSION
VISION
To become the largest international outsourcing company offering comprehensive and holistic HR solutions by 2020.
MISSON
To aggressively pursue our vision through innovation, leadership and a "DELIGHTFUL EXPERIENCE" to both clients and candidates.
Objectives
To maintain an equilibrium in the job market by removing the gap between supply of skilled personnel and employment opportunities available in the market. Acreaty offers its services inside urban and rural geographies of India and also cater to the international clients.
To focus on sharpening the skills of people.
To provide the best as per the requirement specified by the clients.
To Work towards building better careers for candidates and providing the best talent pool for our clients.
To Handle a range of diverse projects for our clients and become their virtually extended arm.
Expansion Plan
After achieving a phenomenal success at India Inc., Acreaty is all poised to expand its wings and in a strategic move the firm is planning to operate internationally and is ready to serve the markets of  US, Dubai, Malaysia  and Philippines by the end of 2016.
Mr.ParamjitAnand: Executive Director
With 20 years of experience in the corporate world, Paramjit specializes in strategy formulation and implementation, competitive analysis, business outsourcing, mergers & acquisitions and brand management. Apart from leading a fast growing firm his role extends into strategic consulting, including business plans and sales strategy development for key clients. An MBA and a Commerce graduate, Paramjit started his career with Gillette Group LLC as a part of a sales management team. Over the years, he contributed to several FMCG brands including ITC, DCW Home Products, CavinKare, and LG consumer health.
Paramjit'sarea of interest spreads to technology assessment, innovative ideas for businesses and imparting knowledge based training to organisations and professionals. He is very social and interactive, he believes that each employee can contribute in the growth of the organization, if one knows how to harness the talent effectively.
Empower your team. Lead the industry
Get a subscription to a library of online courses and digital learning tools for your organization with EasyShiksha
Request Now
ALSO READ: Canadian international school hosts 20th graduation day ceremony
Get Course: Basic Number System Formulas Tricks