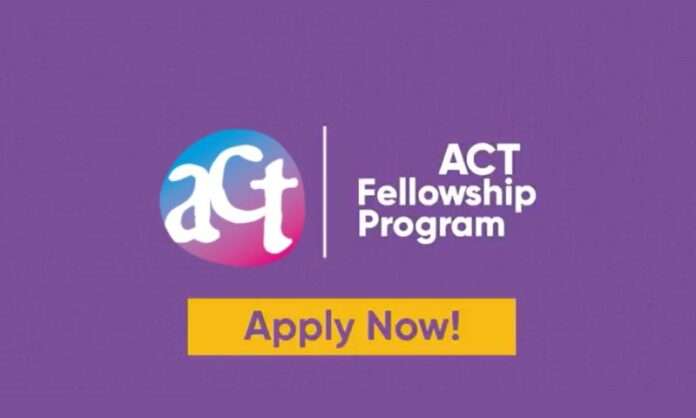 The nine-month, full-time program is designed to help Fellows learn how venture capital principles are applied to philanthropy to catalyse social impact at scale
Fellows will be matched with one of ACT's four focus areas of ed-tech, public healthcare, climate action, and gender inclusivity
The Fellowship is fully-funded and each Fellow will receive a monthly stipend of Rs. 60,000 in addition to a letter of experience on successfully completing the program 
ACT, a non-profit venture philanthropy platform, has launched applications for the second cohort of the ACT Fellowship Program – an opportunity for young professionals to gain real-world experience in leveraging venture philanthropy for creating social impact at scale while honing their leadership and entrepreneurial skills. The program is a great fit for those who are looking to build their career in social impact, pivot their professional journey toward impact investing, or hope to become a social entrepreneur
ALSO READ: Accelerate Your Career with these Websites Offering Online Certification Courses
The nine-month, full-time program will commence in September 2023 and enable Fellows to learn how venture capital principles are applied to philanthropy, from leading investors, founders, and social impact leaders. Each Fellow will be matched with one of ACT's four focus areas – ed-tech, public healthcare, climate action, and gender inclusivity – and will work with the ACT team on a wide array of live projects including sector research, deal-flow sourcing, due diligence, investment pitches, portfolio management, impact assessment, collaborative programs, industry events and partnerships, etc.
"Our first cohort of Fellows has recently graduated and their positive learning experience has fuelled us to refine the program further. The Fellowship is our way of bringing in the best and brightest of young minds into the social impact space and we're looking for ambitious go-getters who are genuinely interested in creating social change, passionate about the role of technology and innovation, and deeply curious about venture philanthropy," said Alankrita Khera, Director at ACT.
The 2023-24 cohort will accept five Fellows into the program and the minimum eligibility criteria are for applicants to be a resident Indian citizen, a graduate in any discipline from an accredited university in or outside India, and have a minimum of two years of startup/investing/consulting/social sector work experience.

Interested candidates will need to complete and submit an online application form – those shortlisted will be invited for an in-person/virtual interview with a member of ACT's leadership team. Such interviews will be conducted on a rolling basis and since the program has limited spots, applicants are recommended to submit their application as soon as possible.
Application Deadline: 11.59 PM on 7th August 2023
About ACT:
ACT Capital Foundation is a non-profit venture philanthropy platform that was born in 2020 in response to the COVID crisis and is built upon the premise that an entrepreneurial mindset, technology & innovation and collective action have the power to create meaningful social impact at scale.
They are driven by a bias for action to catalyse social change through collaboration across the board – startup founders, VCs, industry experts, NGOs, government stakeholders, and the public. Their grants are given as seed capital to incubate and accelerate innovations that have demonstrated ability to address some of India's most complex social needs. In addition to providing funding, they work with their grantees on their strategy as well as operations and help them harness the strength of ACT's collective to build enduring, sustainable organisations.
This year educate yourself and develop your career with EasyShiksha