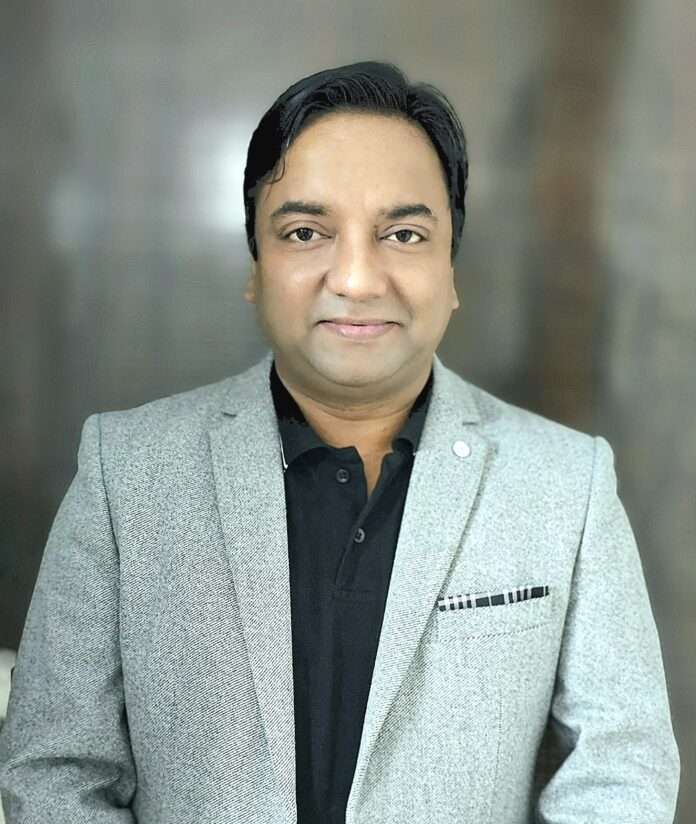 Delhi: AdCounty Media India Pvt. Ltd., renowned for its performance-oriented digital advertising and publishing company, strengthens its presence in India through the appointment of Kapil Rastogi as the company's National Sales Head, India. Kapil is a commerce graduate from Delhi University bearing a 15-year sales expertise in the Digital Media space alongside banking and financial services. His prowess in sales will be of immense value to the organization and shall drive revenue growth.
Kapil's stint includes working with esteemed companies like Times Internet Ltd. Dainik Bhaskar, Zee Digital, SCB, 9dot9 Media, Network 18, Culture Machine and Asianet news Media. Announcing the organizational change, Mr Delphin Varghese, Co-founder and Chief Business Officer commented, "We are thrilled to have Kapil Rastogi on board and certain that his extensive experience and in-depth market understanding shall be instrumental in helping AdCounty grow the Indian market, ace brand positioning in a highly competitive market and scale the growth momentum. Currently, AdCounty Media is striving towards diversification and expanding into domains like programmatic, and in-house DSP alongside developing product streaming and gaming applications. Hiring of such dynamic individuals will upskill the team and help the firm realise its goal of expanding its digital footprints into 50+ countries by 2025."
ALSO READ: ALLENites secured 1 Gold and 3 Silver medals in International Chemistry Olympiad (IChO)
Speaking of his appointment at AdCounty Media, Kapil Rastogi, said, "I am elated to join a team of game-changers in the digital sphere and look forward to putting my best foot forward in achieving bigger milestones in the company's next decadal journey. It feels great to be part of an organisation that stands at the forefront of digital marketing in 2023." Kapil went on to say that digital advertising revenue surpassed the 1 trillion mark in 2022and India bagged the first spot globally in terms of digital ad spend. Digital AdEx is anticipated to reach $21 billion by 2028. With digital reaching maturity in the marketing mix, marketers are resorting to a laser-like focus on ROI-driven strategies and keeping an eye on the best possible channels that can help boost revenue. AdCounty Media, with its adaptive and competitive media solutions, helps brands maximize their reach, boost user acquisition and minimise advertising waste.
Kapil will be entrusted with the responsibility of developing and implementing sales strategies in conjunction with the organisation's growth objectives. Kapil will bolster the sales vertical of AdCounty by forecasting sales trends, monitoring competition formulating cohesive sales strategies across web and mobile and identifying new business opportunities. He will also be responsible for delivering hyper-personalised solutions which will consequently increase client satisfaction and fuel profitable organisational growth. 
This year educate yourself and develop your career with EasyShiksha
About Adcounty Media:

AdCounty Media offers performance-oriented mobile advertising and digital publishing solutions empowering advertisers all across the globe. It has garnered recognition working with numerous brands and app owners across many verticals.
Delving deeper reveals that AdCounty Media has tapped into the following sectors e-commerce, gaming, finance, lifestyle, and utility brands, leading BFSI, Education, QSR, and FMCG clients. With expanding footprints in LATAM and Russia, AdCounty Media is incessantly working towards crafting an irrefutable reputation in the global realm of marketing.
AdCounty Media follows an employee-first ethic evident through the many measures it undertakes for the betterment of its team members.