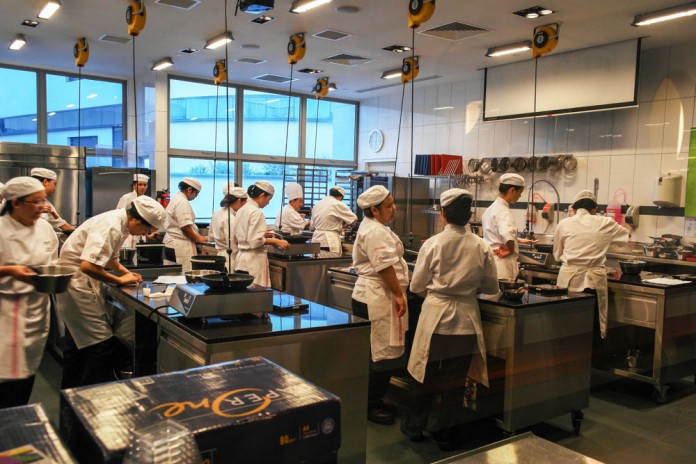 Innovative new partnership will develop academic exchanges and promote global learning experiences
New Delhi March, 2020 – At-Sunrice GlobalChef Academy, the award winning school for culinary, pastry, baking and food & beverage management in Singapore signed a letter of agreement for the Diploma in Pastry & Baking pathway and a Digichef licence agreement to promote digitisation in culinary studies with the Indian School of Hospitality (ISH) for Diploma Pathway in Pastry & Baking on 13th February, 2020. This is followed by the partnership announced on 18th April of last year for At-Sunrice GlobalChef Academy's Diploma in Culinary Arts pathway.
The partnership between the two institutions under the Diploma in Pastry & Baking pathway begins with a commitment to engage in exchange programmes, internships and placement opportunities for students pursuing careers in the culinary field. The initial phase of the agreement will be the development of an 18-month cross-national programme in which students will study at facilities in both Singapore and New Delhi – starting with nine months at the Indian School of Hospitality before continuing the programme with At-Sunrice in Singapore. They will then further have the opportunity to continue their studies at our partner universities in Australia, Canada, Hong Kong, the United Kingdom, and the United States.
"I think this is a tremendous opportunity for both of our institutions to enable more young people with passion to pursue their global culinary path," said Dr. Kwan Lui, Founder and Director of At-Sunrice GlobalChef Academy.
Since its founding in 2018, the Indian School of Hospitality has been committed to imparting lifelong skills to students to help them succeed as the leaders of tomorrow – giving them the tools they need to shape one of the biggest industries across worldwide. ISH's education structure is aimed at providing the ideal foundation for managerial and leadership development, entrepreneurship, and lifelong learning. Through its new age approach to education, student lifestyle and pedagogy, the Indian School of Hospitality aims to disrupt the hospitality and culinary education space across India.
"We have come to a collaboration with At-Sunrice GlobalChef Academy. We also have some of our trainers being trained by the faculty here", said Mr. Kunal Vasudeva, Chief Operating Officer, ISH. "The idea was to get the best practices and benchmarks. At-Sunrice in our minds represents quality in culinary management and we believe our students will benefit from this collaboration because the facilities and resources which are available in At-Sunrice are of high quality. We believe that this collaboration will allow our students and our faculty to gain from the best culinary practices in Singapore."