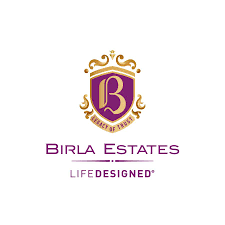 The development potential of the land parcel is over 1.5 million sq. ft. with a revenue potential of over Rs. 2500cr.
Pune: 07th April 2023 : Birla Estates Private Limited, the real estate arm of the Aditya Birla Group housed under Century Textiles and Industries Limited, has entered the Pune residential real estate market by acquiring 5.76 acres of land in Sangamwadi, a central business district in Pune. The land was purchased from Sudarshan Chemical Industries Ltd (SCIL). This land parcel is located in one of the most premium locations in Pune with an estimated revenue potential of approx. Rs. 2,500 Cr.
READ ALSO: EDU Building, Manipal Academy of Higher Education (MAHE), Manipal
The company plans to develop a premium residential project in line with its intent to create thoughtful LifeDesigned spaces with curated amenities setting new benchmarks for contemporary living.
Mr K T Jithendran, MD and CEO, Birla Estates said, "With this foray into Pune, Birla Estates is embarking on an exciting new phase after establishing itself in the MMR (Mumbai Metropolitan Region), Bengaluru and NCR (National Capital Region) markets. Pune is one of the country's largest residential markets and this land with high revenue potential is located at the heart of the city. We aim to create an urban ecosystem in line with our LifeDesigned philosophy catering to customer needs and enhancing the quality of life. The Pune foray is key to our growth strategy and our ambition to be among the top developers in the country."

Birla Estates, a key growth engine of Century Textiles and Industries Ltd (CTIL), currently has many projects across key markets in the country. This includes the flagship project Birla Niyaara in Worli, one of Mumbai's most premium locations. Birla Niyaara has been one of the top selling residential projects in MMR and received an overwhelming response with sales of Rs 2300+ Cr in over a year since launch.
About Birla Estates
Birla Estates Private Limited, a 100 per cent wholly owned subsidiary of Century Textiles and Industries Limited is the real estate venture of the Aditya Birla Group. In a short span of time Birla Estates has established itself as a brand of choice in the real estate industry.  Birla Estates develops premium residential housing in key markets. The company is developing land parcels both through outright purchases as well as asset light Joint Ventures apart from developing its own land parcels. In the long term, the company is focused on developing world class residential, commercial and mixed use properties and aims to be amongst the top real estate companies in India. The company's focus is on differentiating through sustainability, execution excellence, customer centricity and thoughtful design. 
The company is headquartered at Mumbai and currently has regional offices in NCR and Bengaluru and also has a well- established commercial portfolio with 2 grade-A commercial buildings located in Worli, Mumbai with ~6 lakh square feet of leasable area. 
This year Educate yourself and develop your career with EasyShiksha