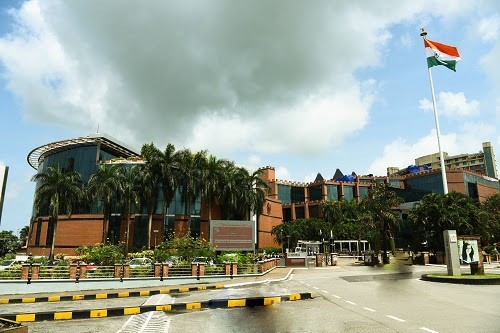 Aspiring students can choose from over 300+ career-centric programs in 36 institutions/departments across 30 disciplines and 11 programme levels. Students can opt from a wide range of courses in fields such as Bachelor's and Master's Degree in Engineering, Allied Health Sciences, Pharmaceutical Sciences, Architecture & Design, Management, Hotel Management & Culinary Arts, Humanities, Law, Biotechnology, Media & Communication, and Commerce. Apart from the Institute's mainstream courses, it also offers numerous emerging courses such as Aesthetics & Peace Studies, Intercultural Studies, European Studies etc.
ALSO READ: On Average Indians Spend just 3 hours Online Before Buying a Car, Reveals CARS24 Report
Speaking about the announcement, Mr. Mahesh Prabhu, Director Admissions, MAHE Manipal said, "MAHE is dedicated to providing its students with high-quality education and assisting them in achieving their professional goals. Furthermore, in order to prepare our students for the competitive world outside of campus, we provide them with academic excellence, industry connections, and practical learning."
MAHE's 2023 application form are available online at apply.manipal.edu. Candidates must register, provide all necessary information, and pay an application fee during the application process. The deadline for applying online is April 15. In India, Manipal Academy of Higher Education has campuses in Manipal, Jamshedpur, Bengaluru, and Mangaluru.

About Manipal Academy of Higher Education
Manipal Academy of Higher Education (MAHE), Manipal an Institution of Eminence, Deemed to be University, is a self-financing Higher Educational institution which started its operations in 1953 by establishing the first self-financing medical college, KMC Manipal, as Public Private collaboration model. Over the years various institutions have been added and finally in 1993 June, these group of institutions have been declared as a Deemed to be University by the Govt. of India. The excellent track record in academics, infrastructure and research contributions and its standing in the national and international rankings, culminated in it being declared as an Institution of Eminence Deemed to be University (IoE) by the Ministry of Education, Govt. of India, in October 2020. Presently, MAHE Manipal offers 300+ programs in 30+ streams, including undergraduate, postgraduate and doctoral levels at its four campuses in India and one overseas campus. It has about 28000 students on its rolls. As an IoE, MAHE Manipal is committed to providing quality higher education at affordable cost and contributing to increasing the gross enrolment rate ratio in higher education.
This year Educate yourself and develop your career with EasyShiksha