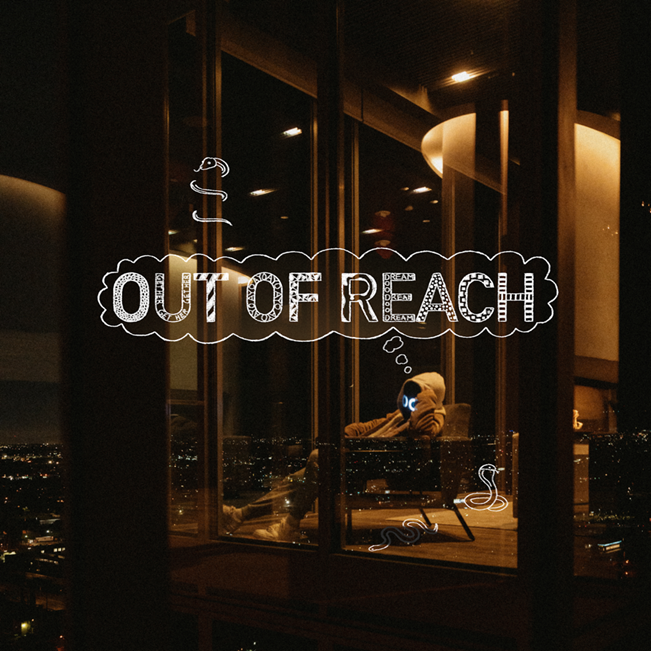 SET TO PERFORM ROBLOX IN-GAME CONCERT TODAY PRESENTED BY COMIC RELIEF US' KIDS RELIEF CAMPAIGN
ANNOUNCES ASIA & AUSTRALIAN TOUR 
NEW YORK, NY (April 7, 2023) – Leveling up from every angle, Platinum-Certified singer, songwriter, and producer BoyWithUke unveils new single entitled "Out Of Reach" today via Mercury Records/Republic Records.
Listen to "Out Of Reach"
Once again, BoyWithUke's timeless songcraft is accented by future-facing production, organic instrumentation, and just the right amount of good old-fashioned lyrical heartache. In support of the track, BoyWithUke has also released an official lyric video for the track. Watch the lyric video for "Out Of Reach"
ALSO READ: HLM Group organises a Free Health check-up with 200+ participants
Of the song, BoyWithUke says, "I love the energy in 'Out Of Reach.' It makes me want to jump, drive, and run."
In other big news, BoyWithUke headlines his very own in-game Roblox concert today. Presented by Comic Relief US's new campaign Kids Relief, the show goes down inside Kids Relief's: SolarPunk Simulator game—one of the first virtual worlds created by a nonprofit. The enigmatic masked sensation will deliver a full set for players worldwide highlighted by the official live debut performance of "Out Of Reach." Kids Relief notably raises money to support breaking the cycle of poverty for young people. It begins at 7PM EST
Heading out on the road, BoyWithUke recently announced he will be heading out overseas on his highly anticipated Asia & Australia Tour. Tickets went on sale this week and full tour dates can be found below and at https://boywithuke.lnk.to/oztour. 
"Out Of Reach"follows his fan favorite Antisocial EP. The latter has accumulated tens of millions of streams highlighted by "Rockstar." The song has reeled in over 11 million Spotify streams and counting as well as 4 million YouTube views on the music video, which was shot in Toronto and directed by Kevin Lien. Earning critical acclaim, Ones To Watch proclaimed, "Outside of beautiful sonics and ear-candy melodies, it's BoyWithUke's poetry that shines through the most on 'Rockstar'."
Antisocial landed in the wake of "Sick Of U" feat. Oliver Tree, which has generated over 55 million Spotify streams and 22 million YouTube views on the music video. Meanwhile, Genius predicted, "'Sick Of U' signifies a new chapter for the artist."
 
Speaking of Genius, BoyWithUke's "Toxic" Open Mic performance has remained the #1 most viewed video on Genius with over 101 million views and counting—watch HERE. He recently explained the song's backstory on Verified.
 
BoyWithUke continues racing towards a major mainstream breakthrough. His following has grown beyond 7 million on TikTok, 3 million on YouTube, and nearly 10 million monthly listeners on Spotify. His full-length debut album Serotonin Dreams only fueled this explosion. Beyond tallying hundreds of millions of streams, The Honey Pop hailed it as "the album of our dreams."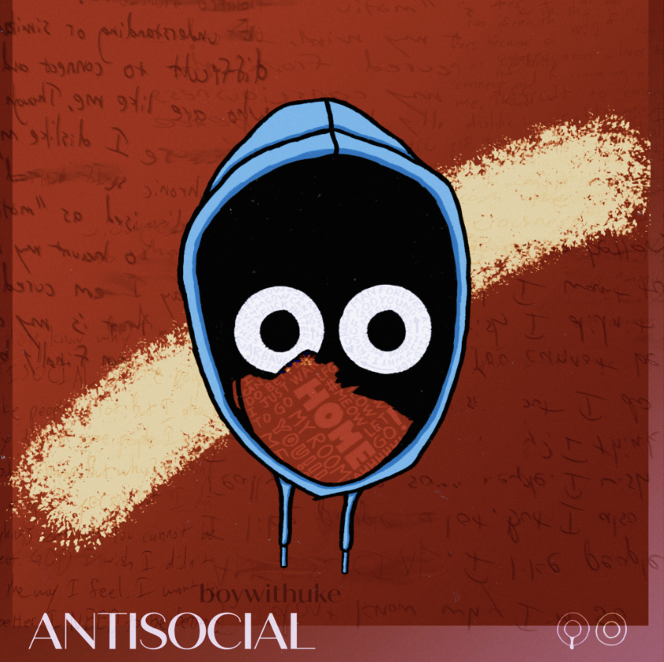 Additionally, BoyWithUke's 2021 Platinum-Certified smash hit "Toxic" has amassed over 1.2 billion global streams to date and peaked at #1 on the Alternative Radio Chart for two consecutive weeks. Not to mention, it was #7 on Google's Top Trending Songs of 2022 (US). Last year, he also sold out his first-ever headline shows in New York and Los Angeles.
 
Get ready to experience more from BoyWithUke soon!
BoyWithUke Links
TikTok // Instagram // YouTube

About BoyWithUke
What do we know about BoyWithUke? If you quickly scan TikTok, you can figure out he is a musical artist who writes and produces all of his own music, creating songs in his dorm room on GarageBand while hiding his face from the public with his now signature glowing mask. Take a deeper look, and you'll see he frequently posts "minute long songs," many times written in response to requests from fans. His biggest hit to date was written after a fan commented "make a song about toxic friends plzzzx," and the response was the song "Toxic." The song describes how it feels when you realize all your friends are terrible people (people you'd probably be better off without), but the thought of being alone makes you feel even worse. The song has taken over as it vaulted into the Top 10 at Alternative Radio and has reached nearly 1.2 billion global streams to date. Not to mention, his performance of "Toxic" has emerged as the platform's second highest-viewed Genius video to date with nearly 60 million views and counting. Up next, he will be continuing his sold out international headline tour and releasing his debut album Serotonin Dreams that features new single "IDGAF" ft. blackbear. The project will be the follow up to previous full length projects Melatonin Dreams, Fever Dreams, Trouvaille EP, and his latest Faded EP (featuring numerous songs created from his TikTok "minute long songs" project).

About Comic Relief US
Comic Relief US harnesses the power of entertainment to drive positive change to create a just world free from poverty. The nonprofit has raised over $380 million by mobilizing donors of all ages to engage with causes through powerful content-driven campaigns and new digital platforms. Since 2015, Red Nose Day, Comic Relief US' signature campaign to end child poverty has fundraised over $324 million and positively impacted over 31 million children in the US and around the world. Donations are invested in grantee partners and social impact programs that ensure children are safe, healthy, educated and empowered and that address the root causes of poverty in communities most impacted. Comic Relief US, also known as Comic Relief, Inc., is a registered U.S. 501(c)(3) public charity. For more information about Comic Relief US and its impact, visit comicrelief.org. Follow @ComicReliefUS on Twitter, Instagram, and Facebook.
This year Educate yourself and develop your career with EasyShiksha