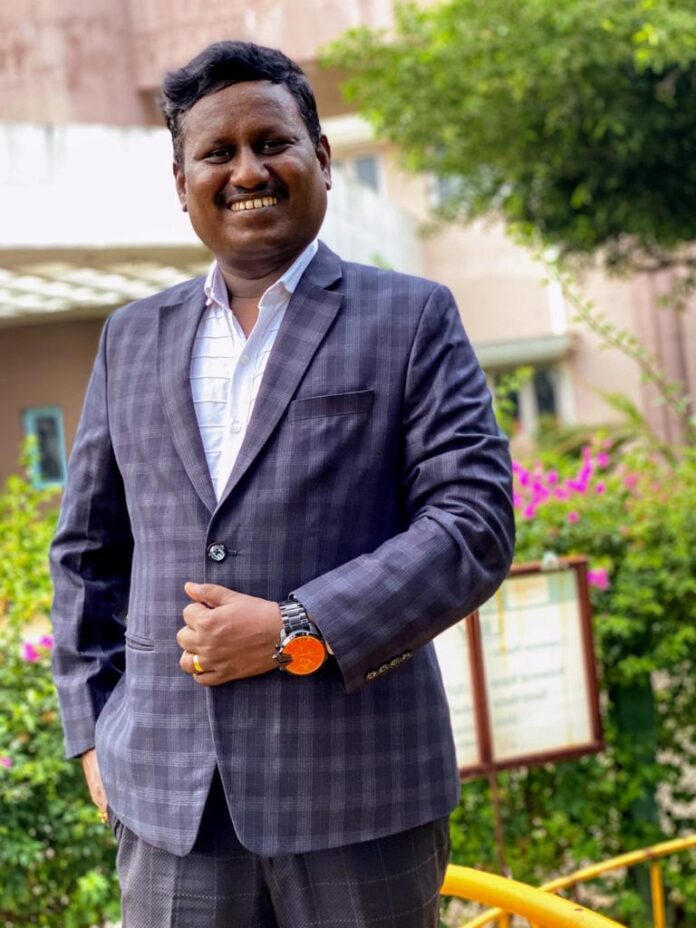 Article Authored By: M S Saravanan, Head of Shrishti Schools, Vellore
Great changes have occurred in the world, in all sectors as well as in Education and at all levels over the last two years.
The COVID-19 had caused the closures of academic institutions all across the world. According to a study, over 1.2 billion youngsters worldwide were not in school, as worldwide lockdowns by sovereign republics force – closed them to shut down their shutters.
As a result, education has undergone radical transformation during the last couple of years, with the rise of e-learning, in which instruction is done remotely and on digital platforms.
Under Belly of Online Education:
There's no hiding from the fact that COVID has fundamentally transformed the way schools have historically been run. Online school has virtually stripped away all of the interpersonal and social parts of a traditional classroom, leaving only the academics.
Students no longer look forward to seeing their pals, but instead see school as just more evidence of how detached and separated we have become as a result of the pandemic. When most online classrooms look like a mosaic of black squares in comparison to the conversational and active classroom atmosphere, it can be difficult to get to know colleagues and teachers.
One of the most hilarious parts of online teaching is that while in a brick and mortar class, teachers used to ask students to be quiet; now, teachers sweat – their – blood – out, to get pupils mute and unmute during class discussions.
With this abrupt change of taking schools away from the classrooms, in many parts of the world, some are wondering whether online learning will continue to be used post-pandemic, and how such a shift might affect the global education industry.
Conflicting View Points: Tough septics feel that the unplanned and quick shift to online learning will result in a bad user experience that is unsuitable for long-term growth, some research-based inputs demonstrates that online learning has boosted information retention and less time consuming, implying that the changes brought about by the coronavirus are positive and are here to stay.
Apart from the two prominent think tanks, there's another group of intellectuals who predict that a new hybrid model of education will emerge, with major benefits.
Student – Teacher Relationship:
It is no exaggeration to say that learning and teaching are critical in the field of education. Teachers in the teaching industry are under stress, and students who want to learn or need to learn have undergone a significant mental or psychological adjustment in the post pandemic period.
However, even before COVID-19, education through use of online technologies saw rapid expansion and adoption, with worldwide 'EdTech' investments reaching US$18.66 billion in 2019 and the whole industry for online education anticipated to reach $350 billion by 2025.
Another thing which needs attention is: since COVID-19, there has been a considerable increase in utilization of language apps, virtual tutoring, video conferencing tools, and online learning software.
As a result, the younger generation knowingly or unknowingly got sucked into the vortex of various online platforms, including social media.
The Right to Learn & Global Learning Crisis:
There's a vital point which needs to be understood: the rights of a child to education includes the right to learn. Isn't it? However, unfortunately, for far too many children around the world, schooling does not result in learning.
According to UNICEF, despite the fact that two-thirds of them are in school, over 600 million children and adolescents worldwide are unable to achieve minimum proficiency levels in reading and mathematics – foundational literacy and numeracy skills are further away for out-of-school children.
Incidentally, even before the COVID-19 pandemic brought education institutions to a grinding – halt, there was a global learning crisis – a gap between the levels of learning children receive and those that they, their communities, and entire economies require.
It is a fact that children around the world are denied education and learning for a variety of reasons, poverty being one of the most difficult obstacles. Children experiencing economic insecurity, political instability, violence, or natural disaster are more likely to be excluded from school, as are those with impairments or members of ethnic minorities. Sadly, education chances for girls continue to be severely limited in several nations.
Even in schools, a shortage of skilled teachers, insufficient educational materials, and a lack of infrastructure make it impossible for many children to learn. Others arrive at class too hungry, sick, or fatigued from job or domestic responsibilities to benefit from their teachings.
Compounding these injustices is a rising digital divide: Two-thirds of the world's school-aged children do not have access to the internet at home, restricting their abilities to further their learning and skills development.
Teacher – Student Relationship:
Coming back to the teacher student – relationship, I would like to point out that a strong and affectionate student-teacher relationship is essential for academic success and learning. A good and trusting relationship allows a student to feel comfortable seeking assistance, which is an important element of the learning process. Individual student strengths, limitations, and behavior can help teachers provide extra support and create personalized learning for kids. Because of the pervasive emotions of stress, social isolation, and uncertainty during COVID, student-teacher interactions seem more important than ever – but forming these relationships is increasingly difficult through online mode.
Besides, making a solid first impression remotely in a virtual setup is problematic both for new students and established students! who have never been taught by their teacher prior to the epidemic.
Social Media and Education:
During the two years of this extraordinary situation, the pupils' habit of talking or exchanging ideas dropped significantly, and there has been a tectonic shift in the language used to convey ideas or communicate with others.
From the womb to the classroom, children learn or are made aware of some required or undesired destruction or news via social media without their permission or consent.
Before the world wide web swept the globe, children used to learn what they needed to learn from their schools, parents, and from the family they grew up in, so that both the teachers and the parents were familiar with the physical and mental development of the children; but today children learn a lot of things through websites or social networks.
At those times, teachers and parents had a close bonding, who together knew the progress and weakness of the children and accordingly nurtured them properly to the best of their abilities, both intellectually and physically. The knowledge imparted to the children by parents and teachers was crucial for their mental and physical growth.
But in today's situation, students learn more from society and social media than from parents and from other teachers, so parents and teachers are not privy to what students have learned and what they haven't learned.
An encouraging point is that, children who have been morally instilled by their parents, family, and teachers, remain morally upright and strive to improve society.
Also Read: My India, Healthy India', a community initiative as part of India 75 celebration
Effect of Social Media on Students:
Social media is currently regarded as a new age learning tool that aids in the improvement of student involvement and capabilities.
It consists of numerous sites such as Facebook, Twitter, Instagram, YouTube, Snapchat and WhatsApp.
The world has shrunk due to the widespread application of Information technology or IT. Several schools & colleges are also making use of these platforms to disseminate information. In fact, there are numerous study groups of various courses available online for students to join and learn from.
Hence, it is beyond doubt that social media websites such as YouTube and Facebook play an important role in the education and development of today's children.
Speaking holistically, while social media has numerous advantages, such as allowing kids to express themselves creatively, providing learning opportunities, and allowing them to connect with others, it can also have a negative effect on students, both physically and mentally.
Alarming Trend:
We have seen above that Schools and Universities students frequently use social networking platforms.
To understand the pros and cons of umpteen online social media platforms, a cross-sectional study was undertaken at Prince Sattam bin Abdul Aziz University with 300 female students aged between 17 to 29 years. The results were published on Science Direct website (https://www.sciencedirect.com/science/article/pii/S1319562X21000103).
The data was gathered via a questionnaire. The data was analyzed using the Chi-squared (Fisher's exact test).
According to the findings, 97% of the pupils used social media programmes. Only 1% of them used social media for educational purposes, whereas 35% of them used these platforms to communicate with others, 43% utilized them to waste time. Furthermore, 57% of them were addicted to social media and 57% of them were addicted to social media.
Besides, 52% said that social media use had influenced their learning activities, 66% felt more pulled to social media than academic pursuits, and 74% spent their spare time on social media sites. Snapchat (45%), Instagram (22%), Twitter (18%), and WhatsApp were the most popular applications in terms of usage (7%). In addition, 46% and 39% reported going to bed between 11 pm and 12 am and 1 am and 2 am, respectively.
Finally, 68% of them blamed their late bedtime on social media use, and 59% said it had an impact on their social connections.
The majority of participants reported using social networking sites for nonacademic purposes for an extended period of time.
Visit EasyShiksha for skill development courses.
Now, whether these websites provide children with what they require or not, youngsters learn what they do not require. Social media sites are a big source of distraction. Students nowadays often lose focus when studying and prefer to spend their time on social media. All of this wastes time and does not result in any learning. As a result, their intellectual, physical, and mental developments all get significantly altered.
Not only that it is easy to become addicted to social media, and studies suggest that students who spend too much time on it might suffer from poor sleep, eye fatigue, bad body image, depression, anxiety, cyberbullying, and other issues.
Aside from that, excessive social media use makes students sluggish and unmotivated to study or simply go out and meet people.
These modifications are still unknown to many teachers and parents. My accusation is that most of them did not make an effort to obtain the same.
As a school principal, I am acutely aware of the sea change in the language spoken by today's youngsters — students utilizing unusual vocabulary, which is not the case.
We are all aware that every action has a corresponding outcome; however, in the age of social media, the gap between action and result has become very thin, and thus social media motivates students to do the action, to gain attention.
The Kallakurichi riot exemplifies how social media-enabled teenagers will act or behave.
This society, shaped by social media, is afraid of failure. Children who have grown up with social media are losing their cool. It is also true that children who are heavily involved in social media are drifting away from their homes and parents.
A Wall Street Journal post, mention about the findings of a Facebook study of the use of Instagram by young users and has revealed some alarming facts, as mentioned below:
💥The majority of users wished Instagram "had given them better control over what they saw and allowed them to connect with people who had had similar experiences."
💥One-third of teen girls blame Instagram for their body image concerns and inappropriate social media use.
💥Instagram users were more likely to believe that Instagram made social comparison, inflamed FOMO (fear of missing out), created sleep troubles, SSI, and anxiety.
First – day Jitters:
Although the virtual world of late has alleviated a slew of challenges and anxieties, while joining a new school online, it has its own first – day jitters — instead of raising your hand to ask questions, you're nervous about either turning on the camera or clicking the virtual 'raising hand' button. Besides, getting acquainted with a virtual person is different from knowing them in person. On the flip side teachers confront the challenge of making new pupils feel welcome and at ease through Zoom type classrooms.
Additionally, conducting online proctored exams is a complex task, involving several computers or virtual platforms. As a result, sometimes, college professors arrange "take-home" tests, or "open book" tests for students.
A teacher may also struggle to understand a student's work habits and skills if they do not know their personality or surroundings.

Increased Dishonesty:
Online education has perked up another malice: increase in academic dishonesty among pupils. Cheating on tests has gotten easier with no proctors for testing and the answers to questions available on study websites like Quizlet and Brainly. While these methods may momentarily improve a student's results, they foster poor academic habits.
In the remote learning system, teachers often have also struggled to find systems that successfully test students without invading their privacy or making tests more difficult than necessary. For example, many teachers have refrained from using a 'Lockdown Browser', on the grounds that, not only it's extremely problematic due to technical reasons but it ultimately amounts to a gross breach of a student's right to privacy.
Therefore, while programs like 'Lockdown Browser' can seem like a breach of privacy, the lack of a proctor often takes away student accountability for their cheating.
Fundamentally, while cheating may appear to be a quick and easy answer in the short term, there is a concern that a lack of sanctions for academic dishonesty will encourage students to make it a habit, leaving them unprepared for the ensuing days when they will be held responsible for their activities.
Advantages:
However, when used properly, social media and education may compliment one another. Social media is always creating new educational opportunities for pupils. Social networking has numerous educational benefits.
While many students' motivation has declined and their engagement in class has reduced, some have actually thrived in the remote environment. Despite the disadvantages of virtual communication, there are some distinct features that cater to specific sorts of pupils. The Zoom chat provides a chance to participate in class without standing in the spotlight, especially for people who do not feel comfortable speaking out in the classroom or unmuting on Zoom.

Reverse Dynamics:
Online learning has made school environments go in reverse cycle, exuding a college-like feel, where students are now tasked with detecting when they need help from the online teaching community and how to get it.
Like college students spending a lot of time in their dorm rooms, blurring the distinctions between a study place and a personal space, online schools have brought in classes inside our bedrooms and dining halls.
In online classes teachers on the other hand can respond to many students' inquiries faster than if they went around the classroom answering those who raised their hands, thus saving time and catering to student requirements.
Interestingly, 'Nearpod' and other technologies can simulate some of the in-person teaching and collaboration practices, and I believe they will be used more and more in the future.
Conclusion: Unfortunately, today's parents and instructors are unable to forecast the limit of a child's happy or negative mood as they grow up in the embrace of social media, and this has resulted in degradation of teacher-student relationship.
The parents should take the cudgel to block harmful content on social media websites, plus alert educators on this issue.
On the other hand, the parents and teachers should encourage the students to watch educational videos on YouTube, read e-books & online notes, and learn via video calling. Parents should see that media platforms are used with sincerity and that their children do not waste time browsing useless contents.
Luckily, social media and education can complement one another if used effectively. Social media is continually developing new educational possibilities for students.
I feel it would be worth mentioning here that our present education system is based on the Industrial Revolution model and focuses primarily on IQ levels of students, particularly stressing on memorization and standardization aspects. It is therefore imperative that we update the same to include a job readiness curriculum giving the students the ability to compete against smart machines, and the creation of long-term economic value.
Lastly, let us end with a caveat: too much use of online platforms can change the habitual behaviors of students diverting their attention away from their academic activities, negatively impacting their academic performance, social interactions, and sleep durations. This in turn may ultimately lead to a sedentary lifestyle and physical inactivity; making them vulnerable to noncommunicable diseases and mental health problems.
Fortunately, the doom and gloom of virtual learning is beginning to fade into oblivion, as lockdowns are lifted and children are back to regular in-person schools, in lieu of online learning.
Important Announcement – EasyShiksha has now started Online Internship Program "Ab India Sikhega Ghar Se"