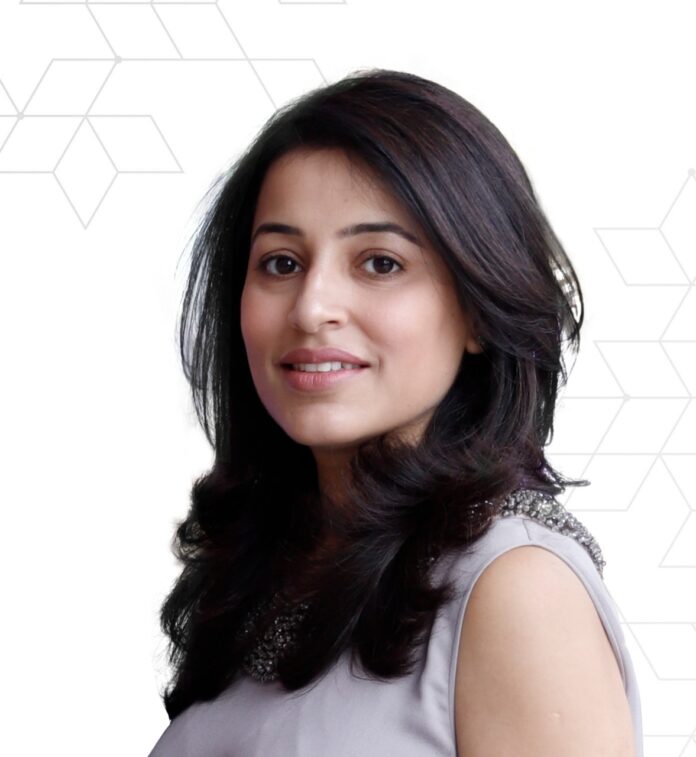 The D2C (direct-to-consumer) concept has increasingly gained a strong foothold in recent years. This can be attributed to the distinct benefits that it offers to consumers, which has further contributed to its rise in popularity. In an environment where time constraints & a preference for transparent purchases has become paramount, the D2C business model certainly offers an ideal approach for every brand. Regardless of the scale of business, location or segment, adopting a D2C method can significantly impact the magnitude of a brand's success. An important consideration here is that brands are focusing on minimizing their margins which becomes more seamless if they have greater control over production & logistics channels. This is made possible by selling directly to consumers which also has the added advantage of building stronger customer relationships by creating a bespoke omnichannel experience.
Currently, India boasts a presence of more than 800 D2C companies with the market expected to be worth $44.6 billion in 2021 and $100 billion in 2025. Despite a slowdown in funding, D2C brands received an investment of $253.8 million in the first five months of this fiscal year, which represents 30% of the overall finance secured throughout the entire FY22.
Propelled by a mercurial increase in first-time internet user base & evolving consumer expectations, this sector has witnessed rapid expansion so far. This was further visible during the pandemic where the pace of growth quickened, in stark contrast to other industries which underwent a significant downturn. In a very short period of time, the industry has secured a strong foothold by anticipating the needs, wants, and feedback of consumers. Moreover, in addition to the vast consumer base of the metro cities, companies in this segment are focusing on a steadily growing group of online consumers in Tier-2 or Tier 3 cities or metro areas, interacting with them on a direct basis to collect feedback on areas of improvement and create premium products.
ALSO READ: Podar World School Jaipur shine bright in the recently announced CBSE Class XII results
Given that the D2C model is slated to become a bigger phenomenon in 2023-24, let us look at 5 key trends that will define this segment:
1. Livestream shopping will keep gaining ground
Data has shown that over 80% of audiences preferred to watch video content from a brand rather than reading a blog or a social post. Even though livestream shopping hasn't grown as rapidly in the US or Europe, it is still gaining traction & is expected to flourish over the next 12 to 24 months. So if you're still mulling over whether or not it's a good idea to try out livestream in 2023, then the answer is definitely in the affirmative. However, two important aspects to remember in order to get the most out of this is choosing an effective influencer & continuous research behind your platforms. This is essential as the target audience is more readily persuaded when they can genuinely connect with influencers. Any ambiguity in their pitch is easily noticeable & will reflect in your engagement rate. Therefore, it is crucial to choose an influencer who matches your brand persona as you draw up an effective livestream campaign strategy.
Secondly, bear in mind that it is important to have an eye on where your audience is actually interacting with your content. Keep a tab on the time that your audience is spending on different platforms to make sure you're effectively investing your money where their attention is.

2. Make social commerce a priority.
With global users spending an average of about 24 hours per month on visual content platforms, it is undeniable that social commerce will continue to surge forward in the new year. In keeping with this trend, it would be a prudent strategy for every brand to keep a track of current social trends to engage with consumers on social media. From collaborating with influencers to streamlining the shop-ability of your apps and ads, using the full potential of social media is the road to successfully enhancing your foothold.
3. Robust supply chain is a lifeline for brands
In the wake of the pandemic, consumers have become familiar with notifications about longer wait times & shipping delays. However, from this year onwards, it is expected that brands will become much more proactive in their approach to their logistics. This will be achieved by seeking alternative product ingredients, new packaging and more efficient distributors. This move sends out a clear message; to minimize attrition of potential consumers due to inefficiencies in the supply chain network of a brand.
There are a number of ways to engineer resilience in this domain. This includes mapping out your key dependencies, creating contingency plans for multiple scenarios (including a detailed risk management plan) and bringing data & tech capabilities to bear to flag potential disruptions.
4. Sustainability is a key component
Gen-Z is a primary component of the modern consumer demographic & to tap into their full potential, it's crucial to focus on sustainability. Data has revealed that 82% of shoppers place more emphasis on brands to embrace sustainable and "people-first" practices. Further, 75% of Gen-Z shoppers feel that sustainability is more important than brand names. In this regard, for upcoming brands, this indicates a major opportunity to build awareness & enhance your audience by incorporating green practices in production.
Implementing sustainability in your business plan doesn't have to be a burden on your budget. It can be as simple as improving your shipping transportation practices, using second-hand materials, increasing brand transparency and even letting employees work from home.
5. Storefronts are becoming more popular
It is unquestionable that the entire objective behind a D2C brand is to mitigate maintenance & operational costs of a physical storefront. However, given the propensity of shoppers to reconnect with shopping at physical stores, there has been a huge uptick in online brands transitioning to brick-and-mortar storefronts. This experience is here to stay & brands are beginning to realize that this setup reinforces the desire of shoppers to have a more personal connection to a brand or product. Therefore, as the price of digital ads continues to increase & sales funnels need more touch points, having a storefront could actually be a great way to save money and fuel more successful conversions.
In summary, it can be said with confidence that 2023 is the year to go all out on social, own your supply chain and own your storefront. It's also a great time to explore new channels like live stream and consider the role of sustainability in your product portfolio. Although the looming question of the scale of investment remains, which will be significant, the origin of online retail is in innovation.
This year Educate yourself and develop your career with EasyShiksha