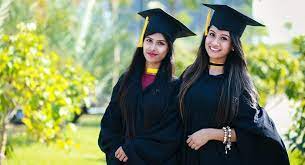 *Benefitting 120 girls in Mundra, Gujarat*
May, 2022: DP World has partnered with the not-for-profit implementation arm of Innovative Financial Advisors Pvt Ltd. (Fiinovation) for the implementation of Pragati, a girl child education scholarship programme, to be undertaken in Mundra, Gujarat. 'Pragati' aims to provide scholarships to 120 girls residing in the targeted region giving them an opportunity to further their education. 'Pragati' will be awarded to cover the education related expenses for every academic year till class 12th (i.e. academic year 2022-23, 23-24 and 24-25).
READ: How online platforms are solving doubts by connecting students to tutors in 60 seconds
As part of the strategic partnership, Innovative Financial Advisors' not-for-profit arm will monitor the project implementation on ground, and efficiently manage the community mobilisation and outreach with the help of its local community based non-profit partner, Saath Livelihood Services. Saath has been closely working to uplift underprivileged communities for many years.
Rizwan Soomar, CEO and Managing Director, DP World Subcontinent, "At DP World, we strongly believe everyone must have access to quality education. The prolonged school closure due to the pandemic has posed an additional deterrent to access and continuity of education for children. Through the Pragati scholarship programme we endeavour to encourage and inspire girls across our communities to continue their education, directly helping them and India to create better futures for all of us."
Dr Soumitro Chakraborty, CEO of Innovative Financial Advisors Pvt Ltd, expressed his delight about the programme and said, "The COVID-19 pandemic has reversed some of the gains made towards ensuring universal access to primary education to all and has disproportionately affected girls' education. This scholarship programme is a step taken in the right direction to avert the adverse effects of the pandemic. We are excited to have partnered with DP World for the Pragati scholarship programme for the girl child and we hope that we are able to scale and replicate it in other geographies as well."
The programme will focus on conducting awareness drives in the targeted regions to sensitise the local communities about the importance of girl child education. The project also encapsulates within its objective, creation of a robust and supportive mentorship mechanism. This will be facilitated through creation of peer groups that will act as learning units and give the beneficiaries the opportunity to interact with each other.
ALSO READ: easyshiksha.com
About DP World
We are the leading provider of worldwide smart end-to-end supply chain logistics, enabling the flow of trade across the globe. Our comprehensive range of products and services covers every link of the integrated supply chain – from maritime and inland terminals to marine services and industrial parks as well as technology-driven customer solutions.
We deliver these services through an interconnected global network of 295 business units in 78 countries across six continents, with a significant presence both in high-growth and mature markets. Wherever we operate, we integrate sustainability and responsible corporate citizenship into our activities, striving for a positive contribution to the economies and communities where we live and work.
Our dedicated, diverse and professional team of more than 97,657 from 158 nationalities are committed to delivering unrivalled value to our customers and partners. We do this by focusing on mutually beneficial relationships – with governments, shippers, traders, and other stakeholders along the global supply chain – relationships built on a foundation of mutual trust and enduring partnership.
We think ahead, anticipate change and deploy industry-leading digital technology to further broaden our vision to disrupt world trade and create the smartest, most efficient and innovative solutions, while ensuring a positive and sustainable impact on economies, societies and our planet.
About Innovative Financial Advisors Pvt Ltd
Innovative Financial Advisors Pvt. Ltd. is a leading technical research agency operating in multiple disciplines of the social development sector with an emphasis on Corporate Social Responsibility (CSR) and Sustainability.  It is focused towards enhancing quality across the organisational value chain through innovation. Since 2008, the organisation has grown phenomenally and has made a benchmark in the sector through its services.  It has been helping corporations and civil society organisations engage in value based CSR initiatives. The organisation has been assisting corporations through its research on policy drafting and implementation design to achieve competitive advantage in their respective arenas.