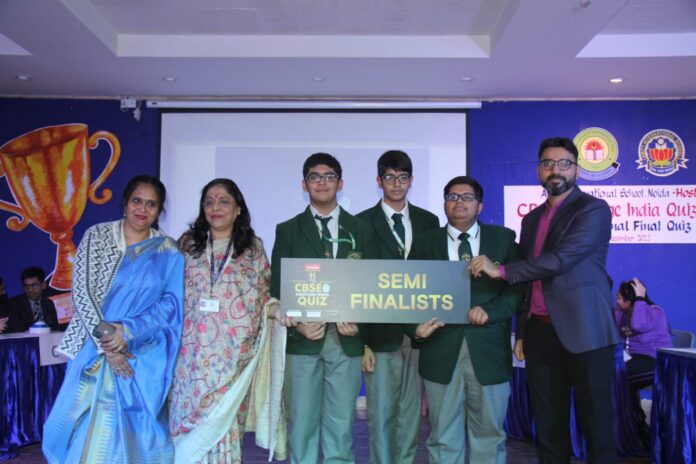 The CBSE conducts the Heritage India Quiz every year to sensitise future generations towards efforts required to protect and preserve the rich heritage of our country. This year the online Test of the CBSE Heritage India Quiz was conducted on 15th November 2022 in which Dps Indirapuram qualified for the Regional round. The regional round was conducted on 9th December 2022 in Amity International School, Noida. Students of Dps Indirapuram, Kaustubh Tripathi of class XI I, Aryaman Adesh IX K and Aditya Raj Chopra of Class IX H, bagged the 1st position out of 30 schools and qualified for the National Semi finals.
The semi finals and finals of the CBSE Heritage Quiz was conducted on 21st January 2023 at Sardar Patel Vidyalaya, Delhi . About 2600 schools participated in the Quiz. Dps Indirapuram was among the 16 schools from different regions of India that qualified for the Semi finals . Students of Dps Indirapuram won accolades for the school by bagging the second Runners up position in the National Semi finals.
Sharing her views on the outstanding performance of school students, Sangeeta Hajela, Principal, DPS Indirapuram, said, "DPS Indirapuram excels in every domain, General Knowledge, Science, Arts, and Sports. In yet another prolific accomplishment, DPS Indirapuram acquired the second-runner-up position in the semi-final round of CBSE's Heritage India Quiz. We are proud of our students who have added another feather to the cap and performed well at such a reputed platform."
DPS Indirapuram is one of the respected and well-known educational institutions in India and has a good performance record in diverse co-curricular activities such as academic competitions, Quiz,dance, drama, theatrics, athletics and sports.
Also Read: Q3 Performance – Impressive feat: Revenue rises 62% over FY20 to INR 118 Crores, Footfalls over 9 Lakhs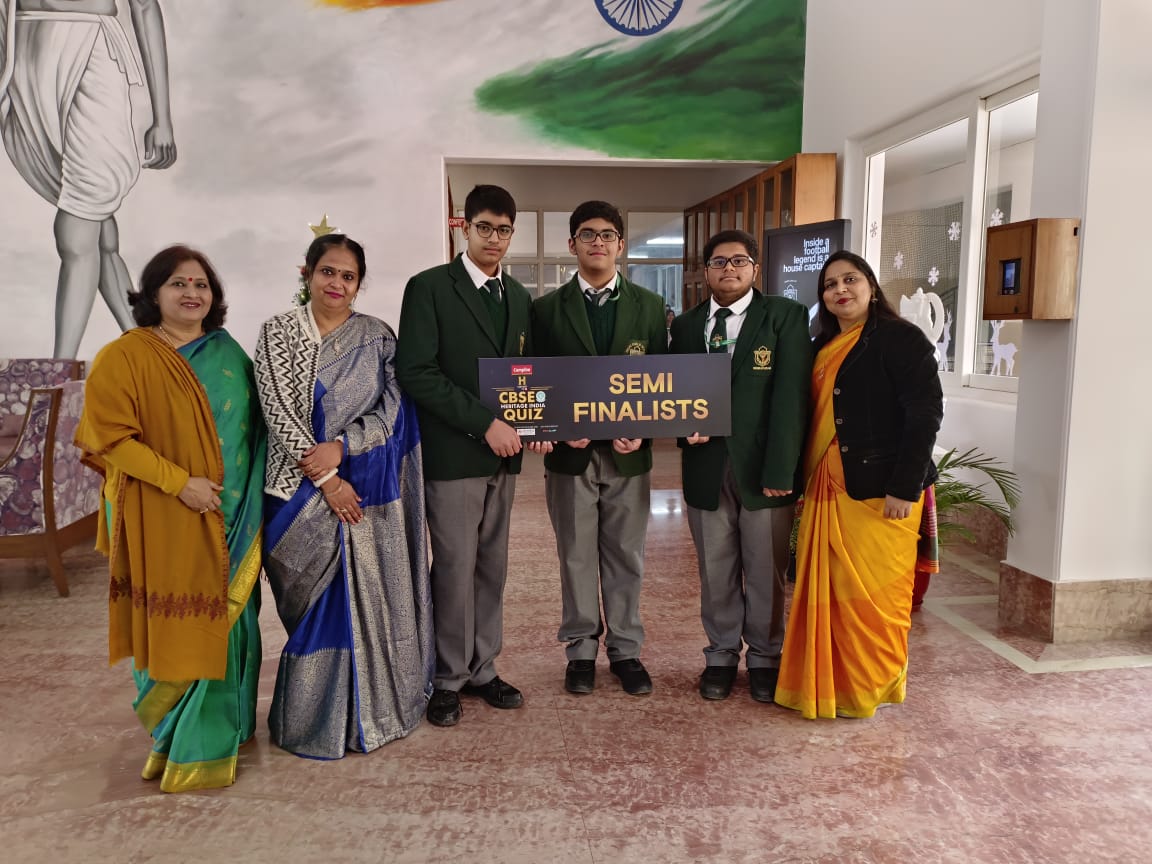 This year Educate yourself and develop your skills with EasyShiksha