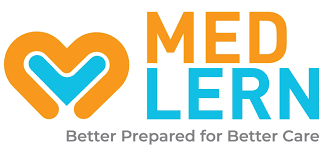 MedLern trains more than a lakh medical professionals
Training programmes were conducted covering Nurses (40%), Doctors (20%) and other healthcare professionals (40%)
MedLern has tied up with more than 500 institutions & hospitals – some of the important ones are MS Ramaiah, Medica, Motherhood, Indus, Bethany, KIMS Health, Yenepoya, MGM, Aster Kasturba Manipal Hospital, Jaiparakash, CK Birla, Mehta, Dharan, Yashoda.
October 2023: In a significant milestone in terms of India ramping up its healthcare readiness, MedLern, India's leading Full-Stack Hospital Training platform, has enrolled more than one lakh medical professionals in the country. MedLern's training platform is designed for Hospital wide adoption and serves nurses (40%) Doctors (20%) doctors and other healthcare workers comprising paramedical staff, hospital administration and front desk (another 40%).
During this journey, MedLern has enabled over 500 institutions, including government hospitals and medical colleges, private medical institutions, and several non-medical professional bodies. With presence in 25 of the 30 states – MedLern's solutions are finding acceptance of large superspecialty chains and independent hospitals, single specialty chains, independent secondary, tertiary and single specialty units across the country. Thanks to its innovative approach in introducing local language features, microlearning and competency and privileges, MedLern is finding strong adoption in large metropolitan centers as well as Tier 3 cities. Some of the leading hospitals that MedLern has forged a partnership with include MS Ramaiah, Medica, Motherhood, Indus, Bethany, KIMS Health, Yenepoya, MGM, Aster Kasturba Manipal Hospital, Jaiparakash, CK Birla, Mehta, Dharan, Yashoda and many other hospitals.
ALSO READ: Zell Education launches Certification in Finance & Accounts, fast-tracking the financial careers of working professionals
MedLern offers a comprehensive Full Stack Hospital Training solution, including tools and learning content. We enable Nursing Excellence, Service Excellence, and Patient Safety through an efficient digital platform. Hospitals can optimize time, standardize content, simplify execution, and maximize talent and training investments. Common challenges in hospital training include inconsistency due to attrition and unpredictable workloads, knowledge retention issues at the point of care, and a lack of visibility and control over training ROI. MedLern is committed to addressing these challenges, empowering hospitals to deliver exceptional healthcare training and services.
"MedLern is proving that systematic and structured training is key to achieving successful patient and business outcomes in healthcare. By proactively addressing the skill and training gaps in nursing training, soft skills, quality and operational excellence, hospital leaders can potentially prevent expensive adverse events and prevent revenue leakages. Crossing the one lakh mark has indeed been validation of our value proposition. Our solutions address all aspects of Hospital training and we have ensured that digital adoption is rapid and effective. It has been culturally transformative for many of our partners to implement key service excellence initiatives, drive growth and efficiency by empowering their employees with the right knowledge at the right time. This ensures maximum impact at the point of care. It also gives hospital leaders unparalleled transparency to the return on their training investments," said Mr Deepak Sharma, Co-founder and CEO, MedLern.
"MedLern has analyzed and tech-enabled 7 key elements of healthcare training.  From content management, competency assessment to employee engagement, we can also help hospitals measure impact in terms of both knowledge and on-the-job performance while enabling self-paced training with unique features such as microlearning and training in local languages for GDAs. With our offerings, from the smallest to the largest hospital can implement a time-efficient protocol that can show real impact in 60-90 days. In fact, our products and services have helped hospitals utilize employee time much more productively. At the same time, our content partnership with globally acclaimed institutions such as the American Heart Association and Laerdal Technology ensures that the best globally available research insights, knowledge material and practices are available to hospitals, medical educational institutions and individual learners in India. While the automated, high precision feedback resuscitation training programmes have been life savers, we also provide the best in class digitally enabled masterclasses through experts through webinars and on-premises training". added Mr Sharma.
This year educate yourself and develop your career with EasyShiksha