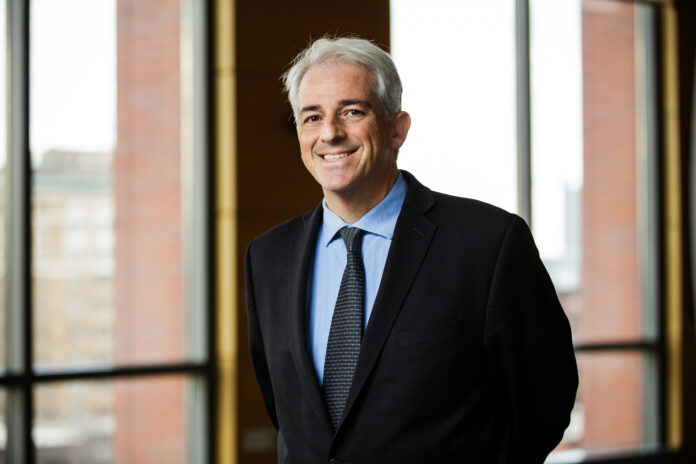 Keynote address highlights emergence of Environmental, Social and Governance (ESG) analysis becoming an important part of the investment process
Chennai, Thursday, 16 June 2022
The inaugural day of the third edition of the Research Symposium on Finance and Economics (RSFE) 2022 held by IFMR Graduate School of Business at Krea University began today. Eminent Keynote Speakers and more than 50 academics huddle together – online – to present, discuss and deliberate on some of the most critical narratives in the field of Finance and Economics.
The inaugural day of RSFE 2022 witnessed three keynote lectures, three technical sessions and 28 paper presentations from academics spanning eight countries and over 28 universities across the globe.
In his welcome address, Professor Praveen Bhagawan, Chair, RSFE 2022 said, "RSFE is an important event in the academic calendar of IFMR GSB. More than 50 researchers from India and abroad will present their highly esteemed research in the areas of finance and economics. The aim of the Symposium to create a forum for discussion and deliberation on emerging issues in Finance and Economics."
Important Announcement – EasyShiksha has now started Online Internship Program "Ab India Sikhega Ghar Se"
In her opening remarks, Prof Lakshmi Kumar Dean, IFMR GSB, Krea University said, "Historically, IFMR has always been a research institution around finance and economics. In both areas, IFMR has made significant contributions as we have introduced models to understand what moves markets and made significant contributions towards economic policy. With the introduction of the Research Symposium the quality of research has moved up exponentially. It was tough to select papers for the symposium as the quality was very high."
Touching on the Keynote Address Prof Lakshmi Kumar added that ""Today, ESG is an imperative parameter in an organisation's strategy. With our lives being invaded by non-biodegradable products, the biggest challenge is getting corporates to respond to this critical issue. I believe an economic deterrent coupled with shareholder activism could influence corporates to navigate a socially responsible path and build resilience into their infrastructure. I would like to encourage dialogue around ESG through pertinent research."
Addressing the attendees, Ramkumar Ramamoorthy, Pro Vice-Chancellor, Professional Learning, Krea University. said, "There has been a structural alteration of the business landscape – technology has become the language of business and sustainability its underlying grammar. IFMR has focused on finance and economics for more than five decades. This institution has the distinction of having a very strong association with the government of India with several distinguished academicians having served the government in very high posts. Given this context, I am thrilled that IFMR GSB has taken the lead to organize this Symposium and also invited so many illustrious speakers. I am particularly happy to see some fundamentally important topics being discussed over the next two days, ESC Investing, Fintech – re-defining the boundaries of banking, decentralized finance in the context of algorithms, cryptos and blockchain and more importantly the focus on diversity and inclusion at the board level down to improving the education of the girl child."
ALSO READ : Filmmaker, Architect, Doctors, Teachers and Engineers- it takes all kinds to make the 2022-23 PGPX Cohort at IIMA
The inaugural and Keynote address presentation by Prof Itay Goldstein, Joel S Ehrenkranz Family Professor of Finance and Professor of Economics, Wharton School, University of Pennsylvania, United States, touched upon the results of a study on how environmental, social and governance (ESG) investing re-shapes information aggregation by prices. Prof Itay explained how he "developed a rational expectations equilibrium model in which traditional and green investors are informed about financial and ESG risks but have different preferences over them. And because of this preference heterogeneity, traditional and green investors trade in the opposite directions based on the same information".
Prof Itay Goldstein, said, "Greater emphasis on ESG investment changes the paradigm for thinking about trading and information in financial markets. Market does not easily reflect information about traditional and ESG factors; there is a trade-off between the two types of information. Multiple equilibria emerge where prices are either dominated by traditional factors or by ESG factors and Firms may experience an increase in cost of capital as investor base is not clearly dominated by either type of investors."
"Investors are increasingly showing interest in other aspects of a firms operation namely ESG – Environmental, Social and Governance. This is a revolution for the way asset markets work since now there are investors who are potentially interested in different things – cash flow vs ESG. Implications of recent trends included; increase in number of green investors and Improvement in non-monetary information," he added.
LEADING UP TO THE SYMPOSIUM, research papers were called for various topics in the field of Finance and Economics, including Corporate Finance, Capital Structure and Dividend Policy, Corporate Governance, Mergers and Acquisitions, Financial Reporting and Regulations, Behavioural Finance, Computational Finance and Financial Econometrics, Asset Pricing, Financial Markets, Derivatives Trading and Pricing, Market Microstructure and Algorithmic Trading, Banking and Risk Management, Digital Finance, Financial Tech, AI, and Machine Learning
The Research Symposium will witness papers from academicians and scholars from Oxford Said Business School, University of Cambridge, Yale School of Management, Cornell University, The University of Queensland, Chukyo University, Hong Kong University of Science and Technology, Kellogg School of Management, Northwestern University, Indian Institute of Management Ahmedabad among many other prestigious global institutions.
About IFMR GSB at Krea University
Propelled by the 50 years strong legacy of IFMR and in line with Krea University's ethos of re-imagining education empowered by the unique Interwoven Learning, IFMR Graduate School of Business is preparing impactful and effective business leaders who can solve the problems of the future. Having evolved from a research-based institution to a full-fledged business school IFMR GSB's curriculum blends a mix of theory with simulated real-life exposure and endeavours to shape business practices through inventive, sharp thinking and cutting-edge research. Porous boundaries bring the real world to the classroom and enable students to gain an immersive learning environment, aided by programmes, internships, workshops and sessions in collaboration with diverse global institutes and eminent speakers from varied fields. IFMR GSB offers a full-time MBA programme, executive and management development programmes for experienced professionals and PhD program in affiliation with University of Madras. 
visit EasyShiksha for skill development