We360.ai was founded by 21 year old Arnav Gupta along with Sandeep Panda and Swapnil Tripathi as his Co-founders. Founded just a year ago, We360.ai is the first startup to raise venture capital from Bhopal, Madhya Pradesh.
We360.ai raised $500,000 (INR 3.8 Crore) as a part of seed funding and saw participation from GSF Accelerator, HEM Angels, SucSEED Indovation Fund, Mr. Vishal Gondal (Founder & CEO GOQii), ah! Ventures, Campus Fund VC.
The award-winning product has a 4.9 user rating on G2, and today it serves over 1200 SMBs, a few large firms with 15,000+ employees. We360.ai is internationally recognized across the continents. We360.ai is the first startup from a Tier-2 City Bhopal to achieve this feat.
Arnav Gupta, Founder and CEO of We360.ai, "We are focused on our goal to empower 1 million companies and their employees. This fund-raise will help us get to that target. We are glad to have our clients and investors' confidence who have helped us reach here and inspiring us to move onward and upward.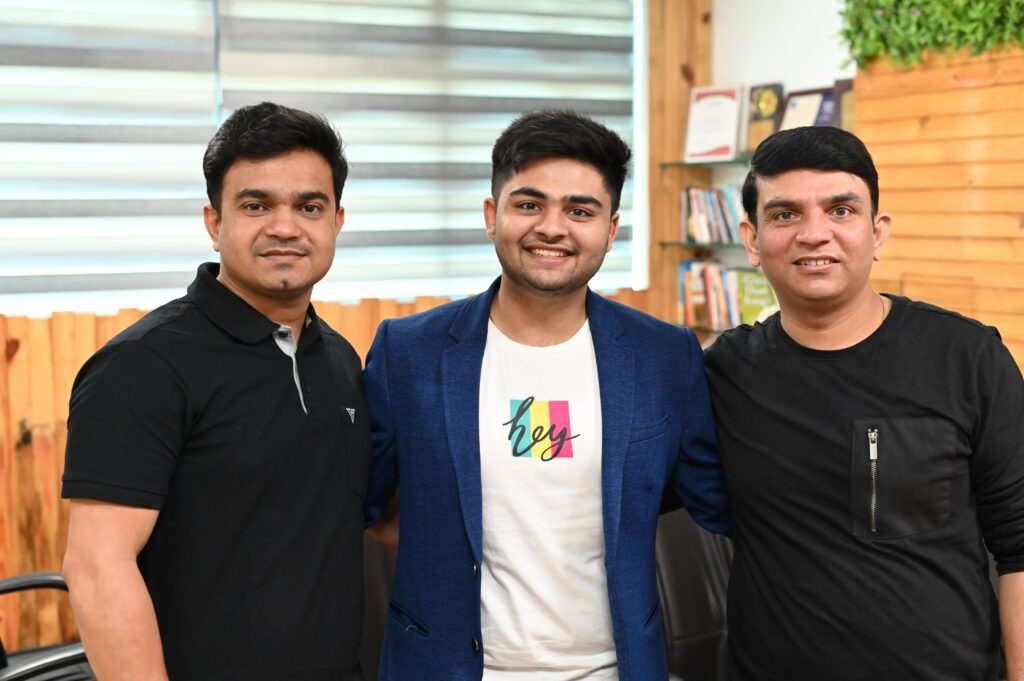 We360.ai is a cloud based employee monitoring software that helps managers gain actionable insights into employee productivity with analytics through personalized dashboards and reports irrespective of the location of the employee. The company is sector agnostic and caters to large customers like Patanjali Research and Cogent Infotech while also catering to SMBs. The award winning product has a 4.9 user rating on G2, with over 15,000+ employees, empowering 1,500+ SMBs being internationally recognized across continents.
Mr. Rajesh Sawhney (Founder & CEO of GSF Accelerator) said, "COVID pandemic has disrupted the workplace and traditional style of work management. A new digital way is emerging but the tools and mindset to manage work remain dated. I am excited about the way We360.aI is empowering organisations and tech workers to embrace the new world of work.
Also read Film Actress Bhagyashree felicitated Leaders of Rajasthan
Gaurav Jain (Director – HEM Angels, part of Hem Securities Ltd), said "We360.ai provides 360 degree analytics on the working behaviours of the employees at scale which is empowering companies to enhance their overall productivity using technology. We are proud to back young founders like Arnav."
Vishal Gondal (Founder & CEO of GOQii), said, "Happy to back Arnav and the dynamic team. They are building a world class product with amazing customer insights. Happy to guide them through their journey. They have a bright future ahead!"
This round also saw participation from Mr. Dinesh Agarwal (Founder – IndiaMart), Mr. Pras Hanuma (Strategic Investor), Mr. Amarjit Batra (MD, Spotify India), Mr. Vigyan Lodha (Serial entrepreneur), Mr. Akbar Khan (CEO Rain Instant Pay), Mr. Kanwaljit Bombra (Co-founder & CEO nCORE Games), Mr. Nitish Mittersain (Founder & MD Nazara Technologies) and other HNIs.
The company was advised by PepperTree, an advisory firm run by ex-bankers Akshi Mehta and Ankur Goyal. 
Visit the link for Online Certification Courses and Internship Training.