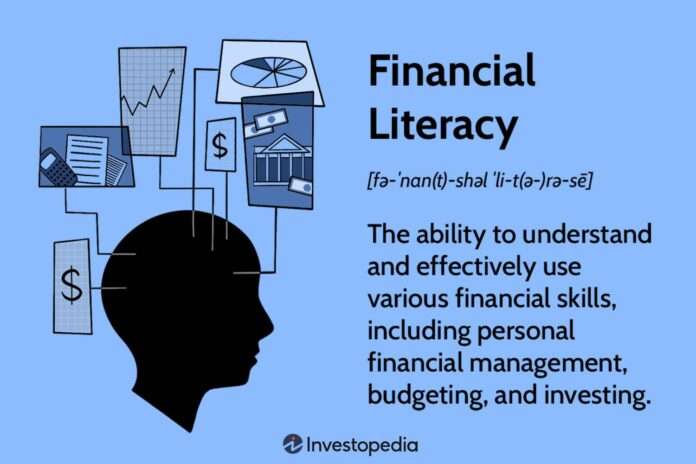 Mumbai, 5th June 2023: LXME, India's first financial platform for women, is dedicated to transforming the Indian financial landscape by extending support to parents in instilling the right financial knowledge among their children. They believe that financial literacy serves as the foundation for children's financial well-being and helps them inculcate responsible money behaviour. It encourages them to understand the value of money, recognize the difference between wants and needs, and imbibe the habit of saving and investing early on in life so that they can build a better future for themselves.
ALSO READ: Nurturing potential with equal opportunities: Gautam Singhania Global School opens campuses in Thane
As a part of this endeavour, LXME has launched a 'Summer Money Camp for Kids'- a unique program that teaches children various money lessons like budgeting, responsible spending, goal setting, how to save & grow money, diversification, and the power of compounding – all crucial money lessons in a fun, interactive, and engaging way. The children will get also 3 resources and a Participation Certificate post the session.
You can register for the online camp that will be held on 9th June here:  https://rzp.io/l/t1AKoS30

On the initiative, Priti Rathi Gupta, Founder, LXME says "A child of any age today is bombarded with seducing advertisements of material things. While as parents we can discipline them, but if we could ingrain the value of money and the power of saving through a fun workshop, we would help them build a skill that will serve them for life."
On the significance of such camps, "Parents work hard to give the best to their children and if they could, every parent would safeguard their children from life's troubles including those related to money. But we can't. Financial literacy is thus a critical real-life skill to make children ready for the challenges of life and prepared with the tools and knowledge to help achieve their goals and dreams." says Ridhi Doongursee, Co-Founder, LXME.
According to LXME's Women and Money Power Report 2022, overall 49% of women in the country are either not investing at all or are unaware of their investments, 58% of women had no health or life insurance in their name. Looking at the current state, it is, therefore, necessary for us parents to be even more diligent in teaching our kids the crucial life skill of money management.

Surprisingly, in spite of financial education being so important, it is often neglected in traditional school curriculum, leaving a significant gap in preparing children for their financial future. The onus to impart financial knowledge lies on the parents who find it challenging to inculcate the right money habits due to a lack of resources or knowledge.
About LXME
LXME named after the Hindu Goddess of Wealth is a woman-first financial literacy platform focused on reducing the financial gender disparity in India.
Founded in mid-2020, LXME is India's first financial platform for women. The start-up aims to inspire a wave of financially literacy fearless women independently managing their money and achieving their dreams.
Amongst many recognitions Priti & LXME were featured in Her Majesty the Queen: The Official Platinum Jubilee Pageant Commemorative Album. This album features a range of outstanding individuals and organization selected for their transformational contribution around the world. LXME was awarded The "Annual Impact Creator Awards 2021" (ICA2021) as the "Warrior of Change" under the Fintech Innovation category an initiative by Billennium Divas. Being LXME Facebook Community was one amongst 130 communities globally, to be part of Facebook's Community Accelerator Program that helps leaders harness the power of their community to turn impactful ideas into action.  LXME is one of the 20 women-founded or co-founded start-ups selected by the Google for Start-ups Accelerator Program out of nearly 400 applications.
LXME enables women with the right knowledge and tools to take charge of their personal finances offering the ability to Ask, Learn, Plan & Invest as per their goals via a simple mobile app.
This year educate yourself and develop your career with EasyShiksha