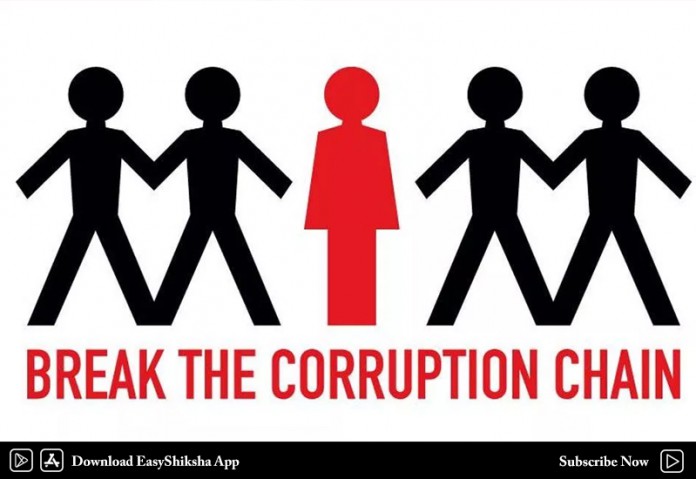 Participants from UN, China, Brazil, Bhutan, legal experts call for a multi-dimensional response to combat Anti-Corruption Strategies

Build independent institutions and empower them to fight corruption: JGU VC

Conference coincided with the International Anti-Corruption Day
New Delhi/ Sonipat, December 13: Expressing deep concern over rising levels of corruption, experts have called for remedial interventions to increase people's awareness, build independent institutions and empower the public to fight against corruption. These views were expressed at the two-day conference on Anti-Corruption organised by O.P. Jindal Global University (JGU) that witnessed the participation of representatives from UN, China, Brazil and Bhutan.
The event titled 'Combating Corruption in Law and Practice: Comparative Perspectives' pointed out how corruption has spread its tentacles across globally and how India too suffers massively from its ill-effects.
Addressing the participants, Professor (Dr) C. Raj Kumar, Founding Vice Chancellor, JGU, while expressing concern over limitations of law to fight against corruption in India said, "People have enormous faith on their elected representatives, their leaders, who exercise power. One of the most challenging fights against corruption is the need for building democratic institutions and empowering these institutions to fight against corruption. There is also a need to galvanize social consciousness and awareness. Emphasis must be on law and how law as a social instrument can help fight against corruption. But we also know there are significant limitations in law and despite the fact that the legal regulatory framework of many countries that prohibits corruption in all forms of manifestations, corruption continues to be a major challenge. It is true in the case of democracies such as India but also true for older democracies such as United States. One of the remarkable aspects of the problem of corruption is the fact that one cannot assume that a particular form of government immediately provides a better framework for resolving a form of corruption. We also believe democracy is the powerful antidote of corruption".

Important Announcement – EasyShiksha has now started Online Internship Program "Ab India Sikhega Ghar Se"


In his introductory remarks, Professor Dabiru Sridhar Patnaik, Chief Proctor, JGU and Director, Centre for Post Graduate Legal Studies, Jindal Global Law School informed that the conference is a concerted effort with the Law Schools Global League and purpose of the conference is to raise awareness of the UN Convention against Corruption on the occasion of the International Anti Corruption Day because "corruption affects every society in different ways; and also corruption violates human rights, and undermines human dignity. The meeting also coincides with the International Human Rights Day, and tomorrow (December 10) being the Human Rights Day, the second day of the Conference, we hope will help us all understand and pave a way to build a movement against corruption," said Professor Patnaik.
In his special address, Mr Sergey Kapinos, Representative for South Asia, United Nations Office on Drugs and Crime (UNODC) Regional Office for South Asia, New Delhi deliberated on the need to formulate effective measures through inter-state participation to minimize corruption. "Tax evasion, money laundering requires urgent and effective interventions. The World Bank report says $1 Trillion is given as bribes each year. Similarly, World Economic Forum report says $2.6 trillion, about 4.5 % of global GDP has been swindled through corruption," he added.
Mr Kapinos articulated on the need to follow Nordic countries, which are the best example where there is least corruption. He further pointed out that corruption and crime are major source of illegitimate funds. "Corruption is the backyard of bad governance. Also corruption and crime move out through cross borders and negative flow of illicit money across borders is a challenge for countries. It has to be addressed through strong political will. To eradicate corruption, it requires complex and multi-dimensional response. Stolen assets recovery is very challenging and difficult but has generated positive results," he stated.
Top Software Engineering Courses
Ms Wang Liyu, Deputy Secretary General, Asian African Legal Consultative Organization (AALCO), New Delhi spoke on Chinese government's perspective towards fighting corruption. She informed that many stringent measures have been taken by the Chinese government to bring down corruption. "China implements tough measures and zero tolerance and has punished people for indulging in corruption. China's way of preventing corruption is that officials are regularly monitored and inspected. China would like to help through mutual support to other countries and help them eradicate corruption," said Ms Liyu.
Ms Dasho Neten Zangmo, Former Chairperson, Bhutan Anti-Corruption Commission, Thimphu, Bhutan said India and Bhutan have a lot to talk on corruption and engaging with other SAARC countries. "Millions of illicit wealth have been recovered. People have sacrificed their life to making effort to fighting against corruption. I believe institutions have to be established, independent of political interference. Only having institutions of law doesn't work. But the spirit of the anti-corruption is important. What is the purpose of development, if we are unable to provide justice to people? As soon as the baby is born in a hospital, parents have to pay a bribe. It is so unfair. We shouldn't leave it alone to the laws and government agencies. Corruption is big risk to economic development," she averred.
Speaking on the second day of the Conference at the First Panel Session titled "Role of Civil Society in Combating Corruption", Dr. Jayaprakash Narayan, Founder, Lok Satta Party, Founder and General Secretary of Foundation for Democratic Reforms highlighted how people are unable to benefit from the fruits of development and modernization due to corruption eating away their share. "We cannot expect morality without building institutions and making it actually sustainable for all our citizens where they benefit like all others and unless the citizens are empowered enough and bureaucracy is accountable, morality shouldn't be expected from people. Law must be the last element.  The rate of conviction in India is one of the lowest at 10 %. You cannot call this the rule of law," Dr. Narayan pointed out.
The 2-day conference also witnessed participation of diplomats, policy makers, academicians, human rights lawyers and activists from across the globe.
——————————————————————————————————————————————-
Get free online test series for exams like Bank PO cleark and SSC, Railway with EasyShiksha. Sign up and get a free account for every mock test. With EasyShiksha free account you can access free online courses and career helper. Press the bell icon for latest Govt. Jobs, Tech, Sports, Results and Current Affairs updates.
Empower your team. Lead the industry
Get a subscription to a library of online courses and digital learning tools for your organization with EasyShiksha
Request Now
ALSO READ: UPSC-admit-card-released-engineering-service-exam-ese
Get Course: Introduction-to-Power-BI