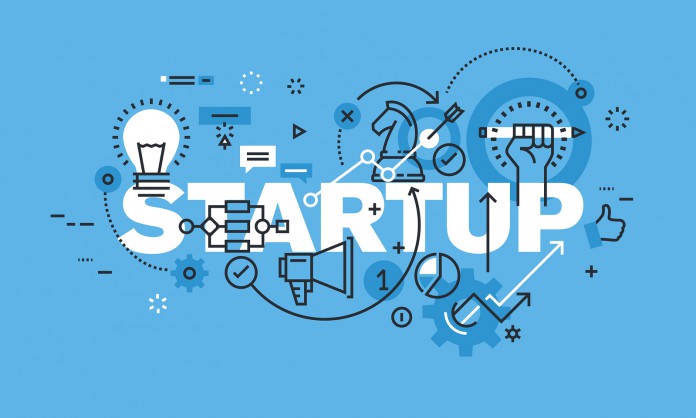 130 startups participated with 50 startups across India.
Jaipur: JECRC Incubation centre with Google and meity hub startup organized appscale academy Roadshow'23 in JECRC to upskill their ideas and provide new employment opportunities. A growth and development program to train early budding entrepreneurs to build high quality apps and to make it react globally. This workshop was organized in collaboration with the Ministry of Electronics and Information Technology( MIT ) in India. 

The chief guests for the day were Chitranjan Sethi ( Senior Project manager, Meity startup) , Adit lal ( Google developer expert ) Ashutosh Sharma ( Play Partnership google) and  Nikita Lalwani ( Founder & CEO Crooze app ). 
Chitranjan Sethi ( Senior project manager, Meity hub) addressed that Meity hub had connections with 51 incubation centres across India. They supported 850 startups and granted 500 crore fund and the most important they provided grant to 3 of the startups from JIC. Adit lal ( Google developer expert ) discussed about the problems in multi platform development and how to overcome it. He also focused on finding the middle ground development and accordingly investing time wisely. He explained the 6 pillars of development suggested participants to increase the quality of their work and build an ecosystem keeping in mind the dynamic changes around them. Nikita Lalwani ( Founder & CEO Crooze app ) suggested ways to retain users and to have a targeted customers respectively.

Dheemant Agrwal ( CEO, JECRC Incubation center stated that It's the first time in the history of JECRC, google had come for startups. It was a moment of pride and glory for all of us to have them with us to guide and pave path for our startup founders. He thanked google and Meity hub startup for selecting JECRC for the National level Roadshow and  creating a platform for all the budding and extraordinary minds. JECRC Incubation center every year incubates 25 deserving startups and provide them mentorship support and fund. 

Also Read: How to get that 100% Scholarship to study for free in Australia?
Dilnawaz Khan ( Advisor, JECRC Incubation centre ) stated that It's a great initiative for early stage startups by JIC and will surely add many skills to budding entrepreneurs.

Komal Joshi ( Head, JECRC Incubation Centre ) told that JECRC Incubation centre had been doing wonders in the journey of startups and still counting. JECRC will soon come across many success stories from JIC.
Aayushi Jain ( Associate manager, JECRC ) suggested the startup founders to consistently work on their ideas creatively and should give their best unless they get succeed.
This year Educate yourself and develop your skills with EasyShiksha