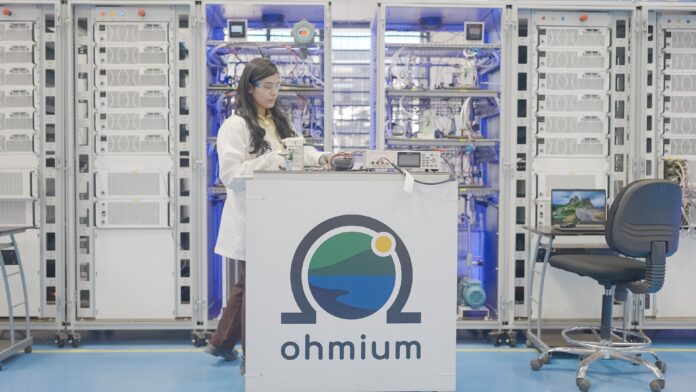 The funding round will cement Ohmium's technological leadership and accelerate international growth.
National, 26 April 2023: Ohmium International ("Ohmium"), a leading green hydrogen company that designs, manufactures, and deploys advanced proton exchange membrane (PEM) electrolyzer systems, today announced the close of a $250 million Series C growth equity financing. The round was led by TPG Rise Climate, the dedicated climate investing strategy of TPG's global impact investing platform TPG Rise, and also included participation from Hanover Technology Investment Management and existing investors Energy Transition Ventures and Fenice Investment Group.
ALSO READ: Concerns Regarding the Mental, Physical, and Emotional Health of Students
The funding will be used to support Ohmium's expansion to 2 GW in annual manufacturing capacity and the deployment of projects for the company's growing global customer pipeline in key regions including the U.S., Europe, India and the Middle East. The investment will also provide significant capital to scale Ohmium's business, including accelerating its pioneering research and development programs to reduce the cost of green hydrogen production.
"Green hydrogen is critical to the rapid decarbonization of hard-to-abate sectors," said Ahmad Chatila, Chairman and founding investor of Ohmium and Managing Partner of Fenice Investment Group. "Ohmium is uniquely positioned to be a leading provider of emissions-free hydrogen technology given its customer-focused, modular solution that enables businesses to achieve an extremely competitive levelized cost of hydrogen (LCOH). We are delighted to partner with experienced clean technology investors like TPG Rise Climate to make large scale green hydrogen production a reality today."
"Ohmium's cutting-edge PEM electrolyzer systems are crucial to enabling the green hydrogen industry, satisfying a wide range of commercial applications and delivering superior value in terms of current density, scalability, ramp rate, and safety," said Ed Beckley, Partner at TPG and senior member of the TPG Rise Climate investing team. "At a time when the market lacks sufficient reliable supply of electrolyzers, we are pleased to lead the company's latest funding round and partner with the team to scale its delivery capability."
Both Beckley and Mariana Popa, a Principal at TPG Rise Climate, will join Ohmium's Board of Directors as part of the transaction.
"Ohmium is experiencing tremendous success in 2023. We are on track to deliver our PEM electrolyzer systems to customers worldwide operating across multiple sectors," said Arne Ballantine, CEO of Ohmium. "This capital raise is a validation of Ohmium's strategy and technology leadership and provides our organization with the kind of investment needed to deliver on our ambitious plans for international growth."
Barclays and BofA Securities served as placement agents and Skadden, Arps, Slate, Meagher & Flom LLP and Spice Route Legal served as legal counsel to Ohmium in relation to the transaction. Kirkland & Ellis LLP served as legal counsel to TPG.

About Ohmium International
Ohmium International enables industries to deploy green hydrogen for a sustainable future. The company's suite of electrochemical products helps customers achieve their sustainable energy goals in industrial, transportation, and energy projects. Ohmium is headquartered in the United States, with manufacturing in India and operations worldwide.
Ohmium's Proton Exchange Membrane (PEM) Electrolyzers
Ohmium manufactures modular interlocking PEM electrolyzers that produce pressurized high-purity hydrogen, making it an ideal energy source for hard-to-abate light and heavy industries. Individual, compact electrolyzers can be easily stacked to significantly reduce installation and maintenance costs and the standardized design enables rapid scaling from megawatts to gigawatts. Ohmium's patented PEM technology features dynamic ramping capabilities, making it suitable to pair with renewable electricity.
About TPG Rise Climate
TPG Rise Climate is the dedicated climate investing strategy of TPG's global impact investing platform TPG Rise. TPG Rise Climate pursues climate-related investments that benefit from the diverse skills of TPG's investing professionals, the strategic relationships developed across TPG's existing portfolio of climate-focused companies, and a global network of executives and advisors. The fund takes a broad-based sector approach to investment types, from growth equity to value-added infrastructure, and focuses on climate solutions in the following thematic areas: clean electrons, clean molecules and materials, and negative emissions. Jim Coulter, TPG Founding Partner and Executive Chairman, serves as Managing Partner of TPG Rise Climate. Former U.S. Treasury Secretary Hank Paulson serves as TPG Rise Climate's Executive Chairman.

This year Educate yourself and develop your career with EasyShiksha