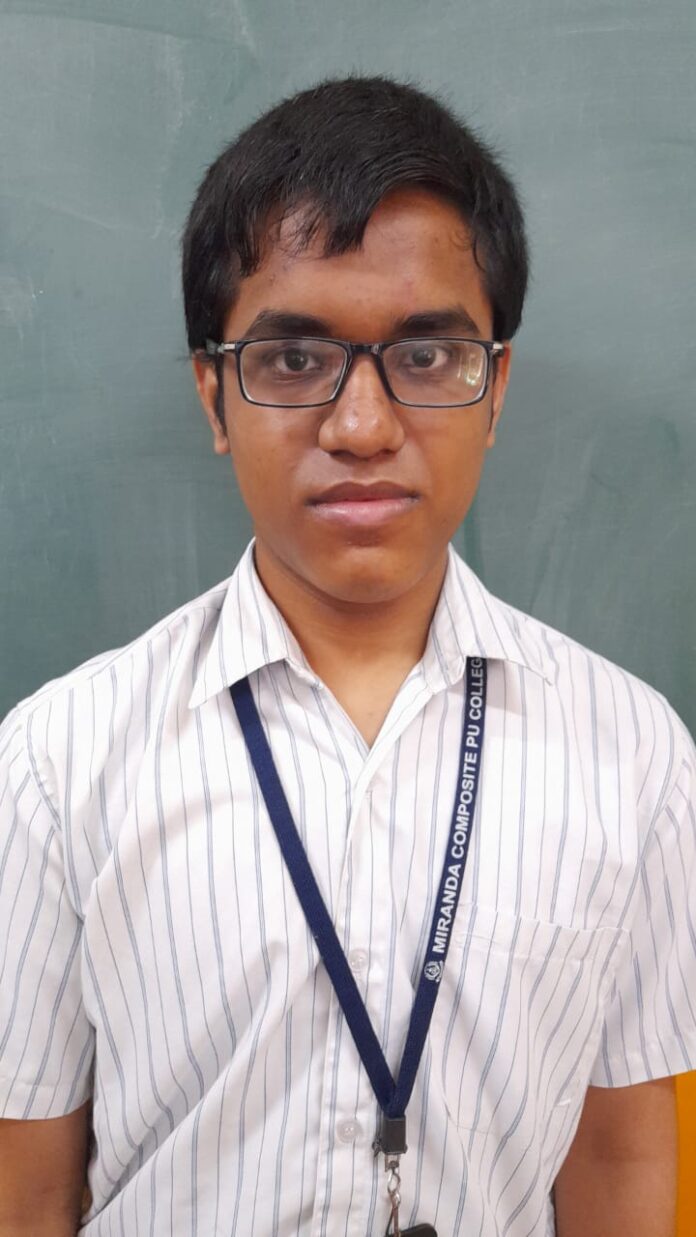 Bangalore, April, 24th 2023: Dilshad Ahmed, a student of Deeksha, Indiranagar scored 98% in his second PU examinations. Dilshad is a beneficiary of Vidyadaan scholarship, a flagship initiative of Deeksha for meritorious students from economically disadvantaged backgrounds. Dilshad has demonstrated that success can be achieved when merit is incentivized with means.
ALSO READ: Green Hydrogen Company Ohmium Closes $250 Million Series C Fundraise Led by TPG Rise Climate
Dilshad's father is the sole breadwinner in the family, which includes his mother, himself, and his younger sister. His father doesn't have a stable job and struggles to make ends meet through odd jobs. He is currently working as a food delivery personnel, and needless to say, it was difficult for him to empower his son's ambitions despite his dedication and progressive attitude. As the Board exam results streamed in, along with the stories of academic brilliance and dogged determination, there were also stories of profound resilience and empathy.
Commenting on his background and results, Dilshad said: "I come from a humble background. My parents never had the chance of formal schooling, and they can barely sign their names. Despite these limitations, they understood the significance of education and did their best to afford me one. By God's grace, I secured the Vidyadaan scholarship at

Deeksha which helped me study under the guidance of the best teachers and access the best content, ed-tech, and coaching. I am happy that I could live up to the expectations of my parents and teachers and I am determined to achieve equally well in the future. I aspire to study software engineering at one of the IITs and would like to inspire my younger sister to realize her potential as well."
Commenting on the initiative, Dr. Sridhar G, Founder, Deeksha, said: "The VidyaDaan program was envisaged to help precisely such children who have tremendous potential but with financial challenges. Like Dilshad, many other students of VidyaDaan have excelled in academics and I am grateful to all the faculty for nurturing such talents and commend the children on their hard work and efforts."
This year Educate yourself and develop your career with EasyShiksha