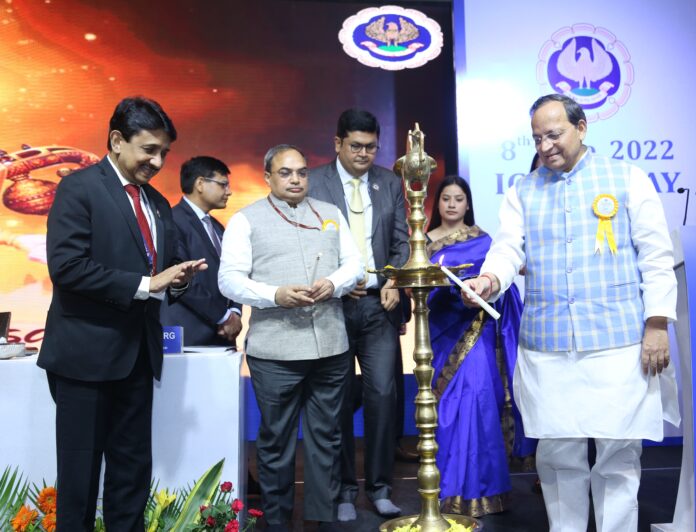 Aims to further Strengthen Financial and Tax Literacy Education in the country and support Sustainable Ecosystem in India
ICAI, The Institute of Chartered Accountants of India ( organised the "Iconic Day" today on June 8th 2022 at New Delhi commemorating 75 years of India's Independence as a part of country wide Azadi ka Amrit Mahotsav Celebrations. The event at New Delhi was inaugurated by the Chief Guest Shri Arun Singh, Hon'ble Member of Parliament (Rajya Sabha) and Guest of Honour, Shri Rajesh Verma, Secretary, Ministry of Corporate Affairs, Government of India.  Present on the occasion were CA. (Dr) Debashis Mitra, President; CA. Aniket Sunil Talati, Vice-President, and Central & Regional Council Members of ICAI. 
Working under the jurisdiction of Ministry of Corporate Affairs, Government of India, ICAI as a part of "Azadi ka Amrit Mahotsav" (AKAM) celebrations is organizing plethora of activities throughout the country like spreading Financial & Tax Literacy through Jan Jagrukta Abhiyaan; Go Green Drive towards Sustainable India; educating younger generation as a part of Career Counselling Drive about the theme of AKAM and many more such activities.
Speaking on the occasion, Shri Arun Singh, Hon'ble Member of Parliament (Rajya Sabha) and a Chartered Accountant shared "The nation is celebrating Azadi ka Amrit Mahotsav and it is pertinent to mention that Financial inclusion of all citizens is the key towards the economic growth and development of our nation.
He further added "The Digital India initiative of the Government is enabling faceless tax assessments for corporates and individuals, making the taxation system more robust and efficient. The Chartered Accountants have wholeheartedly contributed towards the smooth implementation of the GST system throughout the country, through which the tax collections are now over Rs 1 lakh crore every month.".
Hon'ble Member of Parliament reiterated "I am delighted to know that the ICAI is undertaking various initiatives to spread financial and tax awareness amongst the masses, as part of the Azadi ka Amit Mahotsav initiative. ICAI through its Regional Councils and Branches is planting trees all across the nation and imparting knowledge to common people about sustaining our environment. I commend the efforts of ICAI and the CA fraternity who are working day and night towards building a resilient economy."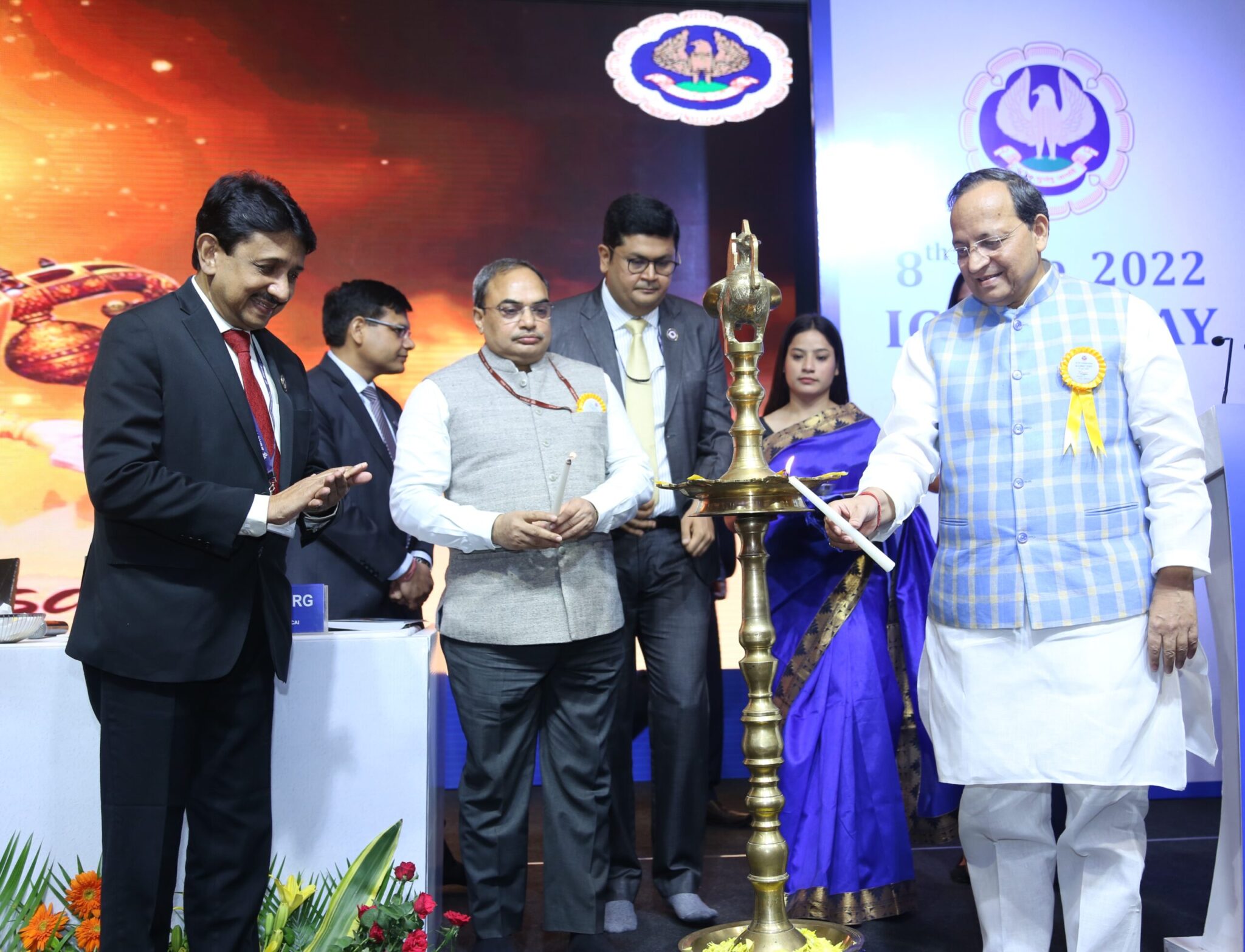 Shri Rajesh Verma, Secretary, Ministry of Corporate Affairs, Government of India, while addressing the gathering remarked "The role of Chartered Accountants, in developing a new India is very important. CAs have been at the forefront of implementation of various initiatives of Government, such as implementation of the Insolvency & Bankruptcy Code, in reduction of NPAs in financial institutions and the CSR mandate which looks after social, economic and environmental wellbeing for all. CAs are also partnering the Ministry of Corporate Affairs as we implement Artificial Intelligence and Machine Learning to make corporate, regulatory and compliance environment even more responsive, efficient and speedy."
READ: Sayaji Indore reopens after 2 years of massive break with full bang
Secretary, MCA further added "Government has always received support from the Institute and its members for development and implementation of various initiatives of the Government. ICAI has formed not only the first but also biggest Insolvency Professional Agency of the Country. ICAI is also acting as a knowledge partner of Investor Education and Protection Fund Authority by organising various Investor Awareness Program across the country."
A day long programme was organised by ICAI wherein series of seminars on hybrid mode were conducted on various themes of AKAM. The Sessions were addressed by eminent dignitaries from the Industry/ Academics/ Environmentalist & other professionals. ICAI's "Iconic Day" event is bringing together industry, think tanks and academia to discuss and arrive at measures to strengthen key development issues such as strengthening funding & financing for the Indian MSME ecosystem, strategies for economic revival, empowerment to excellence for women, and environmentally sustainable growth
CA. (Dr) Debashis Mitra, President, ICAI, said, "We are proud and delighted to be working alongside the Government in commemorating the exemplary contributions of our freedom fighters in nation building. We are conscious of our duties and responsibilities towards our society and country. We are striving to become the largest body of Accounting professionals in the world as we shape the future of the Accounting profession, taking into account non-financial information like people and the planet ahead of profits."
  visit EasyShiksha for skill development
At the end CA. Aniket Sunil Talati, Vice-President, ICAI proposed the vote of thanks and once again retreated ICAI's commitment towards Nation Building and empowering India towards Aatmanirbhar Bharat. He added that "Financial & tax literacy is one of the first steps in empowering people, especially in remote areas and ICAI is on a mission to educate and create awareness about financial awareness in the country. ICAI is also conducting a sustainability drive by encouraging masses to plant saplings across the country, and contributing to a greener and sustainable India."
National Level CA Students' Elocution contest was graced by the Guest of Honour Shri Rahul Kaswan, Hon'ble Member of Parliament (Lok Sabha). The MP urged the Institutions to gear up to reinvent themselves to adapt to the new digital world through updating digital knowledge. The only thing that can change a person's destiny is -Education. ICAI has done tremendous work in this area and has to continue making big strides he stated.
The Winners of the National Level of the CA Student National Talent Search 2022 were also felicitated during the programme. The event also witnessed a motivational session by Sister B K Shivani ji on "Role of Youth in making India Vishwaguru Bharat".
ICAI's Regional Councils and Branches are playing a stellar role in undertaking and driving various initiatives like the financial & tax literacy drive. The drive is creating awareness amongst the general public, in cities, towns, villages, mandals & panchayats. To achieve nation's vision of "Satat Bharat – Sanatan Bharat" i.e. Sustainable India and highlight our commitment towards a sustainable future, ICAI has taken the initiative to plant trees all across the nation.
About ICAI
Since its inception in 1949, the Chartered Accountants have played a significant role in development of the nation. Today ICAI is the second largest body of Accountants in the world, with 166 branches and 5 regional councils in India, and 44 chapters and 31 representative offices in 75 cities across 47 countries. With the 'nation first' spirit, ICAI has always been at the forefront of taking the national initiatives forward. ICAI's Regional Councils, Branches and Overseas Chapters are strong pillars of ICAI, and are playing a very important role in taking the mission of ICAI further and achieving ICAI's Vision 2030.