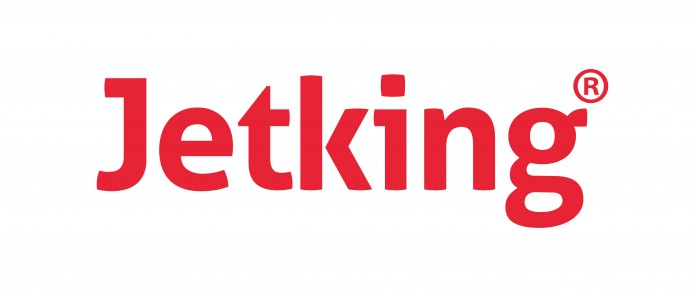 The strongest governments on earth cannot clean up pollution by themselves. They must rely on each ordinary person, like you and me, on our choices, and on our will. Let's get together for our mother earth, for our city.
Mumbai, October 1, 2019: Jetking Infotrain Ltd., the leading institute in digital skills and networking training, will initiate the #NoToPlastic campaign on the 1st of October at all its learning centers. The campaign is being initiated to mark the 150th birth anniversary of Mahatma Gandhi on the 2nd of October, and celebrating it by fulfilling his dream of a cleaner and greener India. Jetking also aims to support the Swachh Bharat Abhiyaan, led by our Prime Minister Narendra Modi, by contributing to the plastic ban mission to achieve a clean India.
The #NoToPlastic campaign will see each center conduct an awareness march for a minimum distance of 2 kms, in well visited and crowded areas in the centers vicinity, shedding light on the harmful effects of plastic use. The students will actively participate by picking up all the plastic waste that falls in the way of the march. A minimum of 30 students will be a part of the awareness march from each of Jetking's learning centers. The students will also invite their friends and family to the march, and promote the center staff to invite participants as well to maximize contribution towards achieving a cleaner India.
Commenting on this initiative, Siddarth Bharwani, VP – Brands & Marketing, Jetking said, "Jetking aims to pay tribute to the father of the nation, Mahatma Gandhi on his 150th birth anniversary, by following his footsteps and making the nation a better place. We have introduced the #NoToPlastic campaign, to aid the Swachh Bharat Abhiyaan by creating awareness through our initiative thus making every town, city and state litter and plastic free. We believe that inculcating values into the curriculum through such initiatives promotes the overall growth of a student, bringing along with it, the promise of a brighter future for the country. "



Top Software Engineering Courses



About Jetking Infotrain Ltd.:
Jetking Infotrain Ltd. is a leading institute offering courses in digital skills and networking training. It is a BSE listed company Headquartered in Mumbai, providing top quality recruits to the talent starved IT companies across India. A pioneer in the pool of skill development, Jetking is an established name in the market with over 100 successful centres in India and has also forayed into the international markets. Armed with a wholesome and quality obsessed training methodology, Jetking has trained over 7,00,000 students so far and plans to train over 10 lakh by 2022 as per their tie-up with NSDC. With an annual turnover of about 70 crores, their current business partners include IT behemoths like Red Hat, Skill india and NSDC amongst others. They offer specialised courses in AWS – Cloud, IoT (Internet of Things) and CEH (Certified Ethical Hacker). They cater to the needs of Accenture, TCS, Airtel, Wipro, Infosys and Capgemini to name a few. Such is their standing that Jetking extends guaranteed placements to all their students through their network of 5000+ recruiters.
Top Networking Online Courses
More Courses With Certification
Empower your team. Lead the industry
Get a subscription to a library of online courses and digital learning tools for your organization with EasyShiksha
Request Now
ALSO READ: Bharti-foundation-mobilizes-children-across-16-states
Get Course: Zero-to-Hero-in-Django-Python-Framework