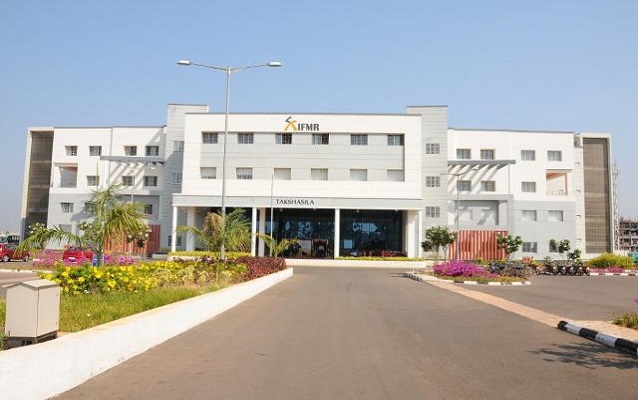 IFMR Graduate School of Business (GSB), Krea University, has extended application date for Working Professionals Round (WPR) for MBA Programme at IFMR GSB extended till February 11, 2020 and for General Round is remains Mar 03, 2020 . IFMR GSB is accepting CAT/XAT/GMAT/CMAT/GRE Scores. Applications are available online.
IFMR GSB currently offers 2 year full time MBA program. For the past 4 years batches (Batch 2017-19) onwards IFMR GSB has been offering MBA degree under the auspices of Krea University.
The Working Professionals Round is dedicated to those applicants who are or were employed and have work experience of 12 to 36 months while the General Round is open to all applicants, who may or may not be employed, said Prof. Sathya Saminandan, Chairperson, Admissions and Faculty of Marketing at IFMR GSB, Krea University.
90% students from the MBA batch 2018-20 at IFMR Graduate School of business (IFMR GSB) Krea University is already placed with average salary of INR 9.6 Lacs per annum, 10.5% increase in average salary in compare to last year average salary was 8.67 Lacs per annum till Jan 10, 2020. This is the 2nd batch of outgoing students who are being awarded MBA degree from IFMR GSB, Krea University.  The top recruiters include JPMC, Deloitte, E&Y and Infosys with similar number of offers followed by CRISIL, Credit Suisse, Accenture, HDFC, Nielsen, Temenos, Federal, Wipro, Barclays, Bank of America, Sammunati, Philips, KPMG, Genpact and HCL among others.
Various scholarships based on merit and merit-cum-means are offered to students. More information on admissions can be obtained at site https://krea.edu.in/ifmrgsb ;
Email gsb.mbaadmissions@krea.edu.in;  
Phone: +91 93601 34757 / 93601 34758.
To learn more about the MBA, click here and to Apply Online, click here.