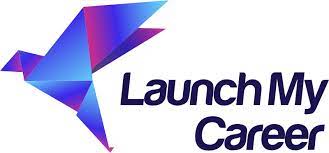 World's largest library of 670 interactive, immersive modules
02 June 2022, Mumbai: India's leading career-success platform – LaunchMyCareer has announced its foray into the immersive learning space with the launch of the "Learning Hub". The platform has the world's largest library of interactive, curriculum-aligned learning content for education that connects students with complex concepts in virtual reality. Learners can have actual, virtual experiences in a self-paced and self-directed environment, which promotes focused attention on core concepts.
READ: Oswaal Books Wins The Product Of The Year 2022 Award
The Learning Hub allows counsellors to guide learners toward desired career goals. VR-based immersive and experiential learning creates a deeper level of engagement with target topics in a distraction-free environment, positively affecting retention rates. In collaboration with Veative labs, the Learning Hub offers up 670 interactive VR modules. These modules, focused on STEM and English language learning, help to strengthen the connection between a student and a concept, leading to heightened retention of key topics and concepts. This unique learning process also involves having actual/virtual experiences, enjoyed in a self-paced, self-directed environment.
  visit EasyShiksha for skill development  
Commenting on the launch, Ankur Aggarwal, Managing Director and Co-Founder said, "We at LaunchMyCareer have created an ecosystem of global learning resources that consists of a large digital library. Our aim is to create the only career-success space for young learners up to Class12, for individuals who are looking for a new direction. With the Learning Hub, we are trying to motivate and energize students to take a deep dive into a path toward fulfilling their dreams."
Aggarwal further added, "LaunchMyCareer is taking a step toward transforming the way the world educates, trains and prepares individuals for the future health and prosperity of nations across the globe."
Important Announcement – EasyShiksha has now started Online Internship Program "Ab India Sikhega Ghar Se"
About LaunchMyCareer:
LaunchMyCareer stepped into the Indian market in January 2022. They have had a presence in international markets, such as the UK, USA and Canada, and are now rolling out across India to provide opportunities for high success rates for students, from an early age.  To embark on career counselling, LaunchMyCareer is bringing standardization of the Indian counselling space through its counselling solutions and certified counsellors, paired with immersive learning. LMC supports all students from across the nation, and eventually the globe, to better understand themselves and help them pursue careers that best fit both their aptitude and character.