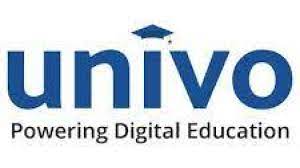 29th September 2022: UNIVO Education Pvt Ltd, one of the most progressive online education leaders in India, and AVENU Learning LLC (AVENU), a leading global provider of educational services supporting universities and transnational learners, have entered a long-term partnership through a strategic and financial investment by AVENU.UNIVO brings high quality, affordable online higher education to students across India, the Middle East and Africa via its flagship university partner: Amity University, one of the leading universities in India. AVENU's expertise in global online higher education and deep partnerships with international universities, coupled with UNIVO's student reach and local expertise, will enable UNIVO and AVENU to realize their shared vision of providing affordable access to world-class, curated quality education to multiple generations of Indian learners and professionals.
The strategic partnership will focus on expanding university relationships, introducing international degrees globalized for learners in India, and delivering courses through innovative digital platforms to cater to the diverse needs of the learners.   
Also Read: Veranda RACE enters Karnataka with the first centre in Bangalore
About UNIVO Education Private Ltd.
UNIVO Education Pvt Ltd is an online program management company. It works as a strategic partner for top tier education institutes and universities in India and the Middle East and Africa offering services like program development & delivery, market development & growth and student success & support. It is also a leader in the market of student acquisition by way of digital and offline marketing. Learn more about us at https://univo.education/
About AVENU Learning LLC
AVENU connects universities with students worldwide, bringing a single education partnership to institutions seeking to extend boundaries and reimagine the transnational experience. AVENU's global expertise and experience support its mission to expand access to high-quality online education 
Visit EasyShiksha for skill development courses