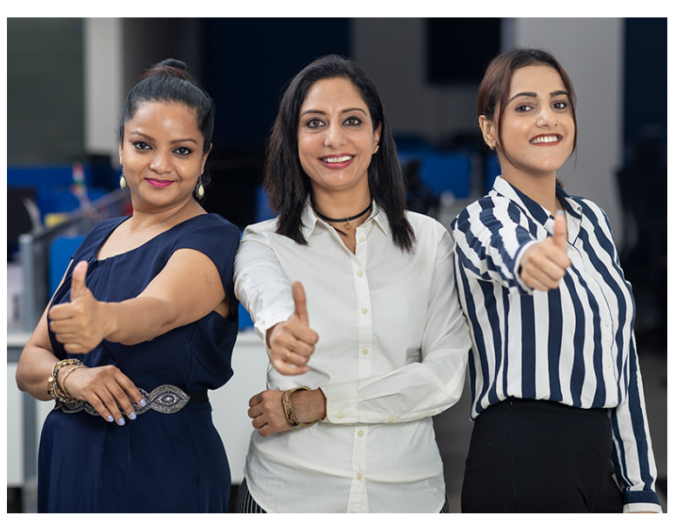 Bengaluru, India, 24th November 2022: Mashreq Global Network (MGN) India, an innovation-led global excellence arm of UAE based Mashreq, is pleased to announce that it has been awarded the Great Place to Work ® certification. The Great Place to Work® Model© is the world's most researched, accepted, and sustainable definition of a great workplace from an employee's point of view. 
The award is globally recognized by organizations and employees and is solely representative of how employees view their workplace
Honor comes at the back of numerous initiatives targeted towards distributed and hybrid workforce
Sees a record participation by 80% employees
Mashreq Global Network has been relentlessly working towards numerous initiatives to build a collaborative, diverse and inclusive work environment for its distributed and hybrid workforce. On the back of these initiatives, MGN India successfully achieved this coveted recognition with record survey participation by over 80% employees and the Trust Index© score of 75 across five dimensions including Credibility of Management, Respect for people, Fairness at Workplace, Sense of Pride and Camaraderie between People.
Celebrating the milestone, Mohua Sengupta, Managing Director, Mashreq Global Network said, "This certification is a validation of our efforts, initiatives and commitment towards building high performance, diverse and inclusive culture. The Great Place to Work ® certification echoes the company's belief in the brand's larger vision and purpose – that of being a people-centric business. This is a gratifying moment for us, given that our people have and will always remain our priority, all of whom are collectively driving Mashreq's growth with their passion and expertise across sectors, right from risk management, to treasury, to compliance. This recognition is a significant milestone in an important journey ahead of us. Our aim to deliver an unmatched customer experience via market-leading innovation cannot be realized without our most important asset – our employees."
Also Read: Kathakar 2022: India's Unique Story-Telling Fest to be Held Nov. 25–28
About Mashreq
Mashreq Bank is a half century old, yet proudly thinks like a challenger, startup, and innovator. One of the region's oldest financial institutions, Mashreq pioneered key innovations and developments in banking, starting with entry-level digital-first customers, all the way to powering some of the region's most prominent corporations and wealth accounts.
The bank's mandate is to help customers find their way to Rise Every Day, partnering through the highs and lows to help them achieve their goals, and unlock their vision of success.
Reassuringly present in major financial centers of the world, Mashreq's home and global HQ remains in the Middle East, offering services whenever and wherever opportunity takes its customers.
Find your way to Rise Every Day at www.Mashreq.com/RiseEveryDay    
Visit EasyShiksha for skill development