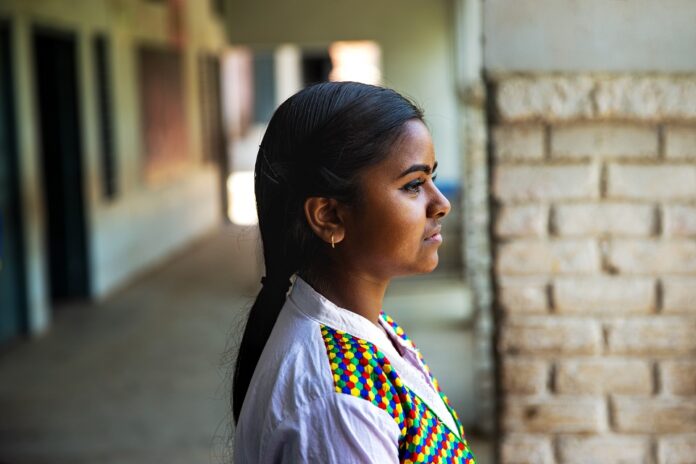 To deploy CyberShikshaa and Ready4 Cybersecurity programs across 30 NIELIT training centers in Tier 2 and Tier 3 towns across India with a focus on North-East states, Jammu & Kashmir and Ladakh.
Bangalore, January 4, 2023: Upholding its commitment to bridge the cybersecurity skills gap in the country, National Institute of Electronics & Information Technology (NIELIT) and Microsoft today announced a collaboration to increase access to skills for jobs through Cyber Shikshaa and Ready4Cybersecurity programs. Aiming primarily at underserved youth, women and jobseekers from remote areas, National Institute of Electronics & Information Technology (NIELIT) and Microsoft will deploy CyberShikshaa and Ready4Cybersecurity programs in 30 training centers of NIELIT in Tier 2 and Tier 3 towns, with a special focus on Jammu & Kashmir, Ladakh and states in the North-East region of India. These programs would be scaled in subsequent years to integrate cybersecurity training programs in all the training centers of NIELIT.
The global cybersecurity skills gap and the lack of diversity in the workforce are among the urgent issues facing today's digital economy. Studies show that 3.4 million people are needed to fill the global cybersecurity workforce gap. The collaboration between NIELIT and Microsoft will help reduce the talent deficit for cybersecurity professionals and provide employment opportunities for 1100 underserved youth in the pilot year of deployment.
Nearly 3500 learners will undergo training and receive internship or employment opportunities for in-demand cybersecurity jobs. Besides providing grants for training, Microsoft's support will include curriculum content, certifications, and mentorship opportunities. Current program partners Data Security Council of India, Tata Strive, ICT Academy and Quick Heal Foundation, will partner with NIELIT to carry out the deployment of CyberShikshaa and Ready4Cybersecurity training program. As the country's premier institution for examination and certification in the field of Information, Electronics and Communications Technology (IECT), NIELIT aims to develop skilled professionals and provide support to learners and trainers both through design and development of curriculum and acquisition of content.
Combined with 90 hours of business English curriculum, CyberShikshaa will provide more than 400 hours of cybersecurity curriculum for underserved women engineering students and will be deployed in the NIELIT in Tier 2 and Tier 3 towns. Including NIELIT's Information Security curriculum, Ready4Cybersecurity is a 120-hour virtual instructor-led training program delivered by the NIELIT Centers for beginners in rural colleges and higher education institutions to be employable for in-demand job roles in cybersecurity industry. Learners receiving industry certifications will also have access to internship opportunities through partner recruitment platforms of the Future Ready Talent Program. Both the programs will be deployed through NIELIT centres, with a focus on the Northeast States, Jammu Kashmir and Ladakh enabling access to latest technology courses for underserved youth and job seekers from remote regions.
Dr Madan Mohan Tripathi, Director General, NIELIT, said, "Recognizing the challenges owing to the lack of trained cybersecurity professionals, NIELIT is committed to training people for in-demand jobs, especially in remote regions, so that they can participate in today's digital economy. This will enable a robust pool of skilled professionals who can help protect organizations from cyber threats. NIELIT welcomes this collaboration with Microsoft, which will not only multiply the skill sets through these training programs but also provide opportunities in terms of employment to the youth of the country."
Dr Rohini Srivathsa, National Technology Officer, Microsoft India, said, "The threat landscape is becoming more sophisticated, and we need more diversity in our workforce to solve cybersecurity challenges swiftly and innovatively. Since its inception in 2018, the CyberShikshaa program has driven tremendous impact in skilling for employability of women and underserved youth – and is now expanding to reach 45,000 learners over the next three years. We are delighted to partner with NIELIT and enable greater access to skills for jobs through this collaboration."
About NIELIT
NIELIT is a scientific society of MeitY, engaged in Training, Education, Skill Development and Capacity Building activities in the area of IECT and endeavored to establish standards for Examination and Certification in the field of IECT. It has a large training delivery network with direct presence at 47 locations in country with 850+ Accredited Institutes and 4200+ Facilitation Centers for training and skilling.  In the last 11 years, NIELIT has trained more than 84 lakh candidates.  NIELIT envisages to create a pool of one crore skilled manpower in IECT in the next five years and to achieve this ambitious target, NIELIT is having end-to-end training system including online mode in place through web portals which works 24X7. The state-of-art facilities of NIELIT include high-end labs in emerging areas and future skill technologies. Existing digital capability of NIELIT includes Digital Content- LMS, Virtual Training Academy, VTE for Cyber Security, Online Remote Hardware Lab, Cyber Forensic on Virtual Platform, National Level Examination, Certification and Accreditation Body with services in online mode all targeted towards skilling of students, working professionals, government employees, scholars and as per specific needs of public and private sector firms along with technical manpower strength which includes scientists, faculties and managers.
Also read: Seattle University announces study scholarship for Indian students for LLM Program
About Microsoft India
Microsoft (Nasdaq "MSFT" @microsoft) enables digital transformation for the era of an intelligent cloud and an intelligent edge. Its mission is to empower every person and every organization on the planet to achieve more. Microsoft set up its India operations in 1990. Today, Microsoft entities in India have over 20,000 employees, engaged in sales and marketing, research, development and customer services and support, across 11 Indian cities – Ahmedabad, Bengaluru, Chennai, New Delhi, Gurugram, Hyderabad, Kochi, Kolkata, Mumbai, Noida, and Pune. Microsoft offers its global cloud services from local data centers to accelerate digital transformation across Indian startups, businesses, and government organizations. 
In this year Educate yourself and develop your skills with EasyShiksha