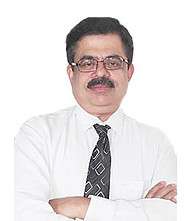 Dr Sunil Kumar Prabhu, Consultant Dermatologist & Aesthetic Physician, Aster RV Hospital
Vegetable oils have been used for a wide variety of purposes since time immemorial. However, their principal use remains as skin moisturizers, especially in infants and children. Due their considerable efficacy and a low side effect profile and bearable cost, these oils are hugely popular as moisturizers among the common people in countries such as India
It is important here to note the distinction between vegetable oils and essential oils, both being sourced from plants. While vegetable oils are typically "oily," essential oils are colourless, pleasant-smelling liquids with a high refractive index and volatile and evaporate used to purify the air in houses or bring in mildly pleasant-smelling flavours.
There are several uses of vegetable oils in skin health some of the important ones being: neonatal and infantile skin care (oil massage), treatment of various skin diseases like eczema and Psoriasis. Recently, vegetable oils have been found to be effective in the treatment of fungal infections and are known to have antimicrobial action. They are also used as a part of rejuvenation and treatment in alternative medicine systems like Ayurveda. Some vegetable oils like Argan oil have also become popular as ingredients of hair and skin cosmetics. Many oils like coconut oil are used as hair moisturizers traditionally in certain societies.
Important Announcement – EasyShiksha has now started Online Internship Program "Ab India Sikhega Ghar Se"
Benefits of oil application
The benefits due to oil application range from strengthening the skin barrier function to improvement of temperature regulation of the body. Above all, it serves as an effective emollient to nourish and moisturize the fragile skin. It observed that these oils may lead to increased fat absorption through the preterm skin, thus enhancing nutrition and improving skin barrier function. It has been proposed that increased absorption of the oils through the skin increases triglyceride levels and that increased vagal activity following oil massage results in faster weight gain in children.
Recently, studies have shown that aside from the nature of oil used, the very act of oil massaging has several beneficial effects on a child's skin. There are several beneficial effects of massage ranging from weight gain, better sleep-wake cycle, enhanced neuromotor development, emotional bonding, and lower rates of nosocomial infections in both term and preterm babies. Actually, lubricant oil massage is more effective than dry massage.
Based on all the studies, coconut oil, sunflower oil, and safflower oil have been found to be most efficacious for skin and hair use with minimal incidence of adverse effects
Also Read: NMIMS Bengaluru School of Law Conducts Orientation Program for BA LLB and BBA LLB Programs
Conclusion
Vegetable oils are an inexpensive modality of skin care for the nourishment of infantile skin and furthermore, as an adjuvant treatment for several dermatological conditions which present with dry and damaged skin. Aside from their dermatological function, the proper application of these oils has also been shown to aid in the growth and development of infants. However, erroneous selection of oil or faulty massage technique may sometimes result in detrimental effects. Therefore, proper education of mothers in this regard is vital.
So, despite the commercial market having several new launches beyond Oil the primary vegetable oils have an important role and some newer varieties other than coconut, Mustard and sunflower oil like Shea butter and Argan oil may come in overall. They are all beneficial in management of children's skin through a properly learned massage technique.
This year educate yourself and develop your career with EasyShiksha