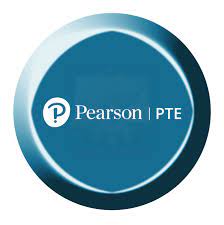 National, August 22, 2023 – Pearson, the world's learning company, has unveiled an impressive 76% surge in Pearson Test of English (PTE Academic) volumes on a global scale during the first half of 2023. A key factor in this remarkable growth is the burgeoning market share of PTE Academic in India.
Prabhul Ravindran, Director of English Language Learning, Pearson India, said, "We recognize a significant aspiration among individuals to invest in their education and English Language proficiency, enabling them to pursue studies and employment opportunities overseas. Our mission is to support these learners by granting them enhanced accessibility to PTE, along with our comprehensive array of English Language Learning solutions. The flexible test centre booking options, faster results, global acceptance, and ample free resources to practice make PTE Academic one of the most preferred English language proficiency tests available today."
Driven by the increase in PTE volumes, the English Language Learning business of Pearson has grown by 44% globally, in H1 2023. In the full-year results for 2022, Pearson had delivered 827,000 PTE tests globally, which was a 90% increase over the pandemic-affected 2021.
ALSO READ: What is peripheral vascular disease (PVD)?
Earlier this year, Immigration, Refugees and Citizenship Canada (IRCC) recognized PTE-Academic as an acceptable test for all SDS (Student Direct Stream) applications and PTE-Core as proof of English language proficiency for Canadian permanent residency or citizenship. Furthermore, as of August 10th, 2023, Canada has started accepting PTE Academic test centre scores for all its Student Direct Scheme applications. The UK, Australian, and New Zealand governments for all visa applications also accept PTE Academic. PTE Academic is accepted by thousands of universities across Canada, Australia, New Zealand, Ireland, the UK and the USA. PTE can be taken at more than 445 PTE centers in 117 countries.
About Pearson:
At Pearson, our purpose is simple: to add life to a lifetime of learning. We believe that every learning opportunity is a chance for a personal breakthrough. That's why our 20,000 Pearson employees are committed to creating vibrant and enriching learning experiences designed for real-life impact. We are the world's leading learning company, serving customers in nearly 200 countries with digital content, assessments, qualifications, and data. For us, learning is not just, what we do. It is who we are.
This year educate yourself and develop your career with EasyShiksha