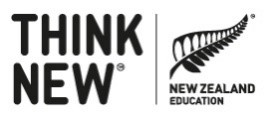 National, 30th December 2021: Safer and greener batteries, zero-waste building solutions, and antimicrobial surface coatings to prevent the growth of COVID-19. These are just some of the recent discoveries made by Te Herenga Waka—Victoria University of Wellington researchers and brought to the world through commercialisation of their research.
"Our global community is facing a number of challenges, from the COVID-19 pandemic to climate change," says Vice-Chancellor Professor Grant Guilford. "Our researchers are working tirelessly to address these challenges and find ways to improve the lives, health, and happiness of people the world over.
"Through commercialisation of their research, we can help our talented researchers bring their ideas into the places where they can help our global communities to thrive."

Directed by Wellington UniVentures, the University company responsible for creating new enterprises from University research, the commercialisation of research has led to the formation of 12 start-ups since 2015.
As well as companies developing battery technologies (TasmanIon), building solutions (XFrame™), and antimicrobial coatings (Inhibit Coatings), these start-ups include Liquium, which is revolutionising ammonia production through cleaner, greener processes, and Wellumio, which has created a portable device to diagnose strokes.
"Over the years, we've seen some remarkable ideas and inventions develop to have real-world impact, not just in New Zealand, but globally too," says Dr Anne Barnett, Wellington UniVentures' chief executive.
"Our goal is to support these ventures, helping to translate research into impact and foster entrepreneurship. It's inspiring to watch both the projects and the people behind the ideas grow."
Important Announcement – EasyShiksha has now started Online Internship Program "Ab India Sikhega Ghar Se"
Both XFrame™ and Inhibit Coatings have expanded globally in recent years. XFrame™, a reusable framing system for buildings, has been used in projects across New Zealand and Australia, and recently saw the first products shipped to the United States.
Inhibit Coatings has been connecting with corporate players globally to implement its technology, with the COVID-19 pandemic seeing the antimicrobial technology market more than double to $8.1 billion in the past two years.
Some start-up founders have also achieved great personal success, including Associate Professor Franck Natali (Liquium), who was recently invited to join Bill Gates' Breakthrough Energy Fellows Programme.
Wellington UniVentures expects to see the launch of many more start-ups in 2022 and in the years ahead. It has seen a 35 percent increase in new inventions with the potential to create impact since 2018, including the first inventions from the Faculty of Humanities and Social Sciences, expanding on many years of new disclosures from the Faculty of Science, Health, Engineering, Architecture, and Design Innovation.
Helping early-career researchers to develop their skills as entrepreneurs, Wellington UniVentures has supported 13 researchers onto the KiwiNet Emerging Innovator programme over the past two years. This programme nurtures Kiwi scientists with an entrepreneurial spirit and has seen the launch of multiple start-ups by Te Herenga Waka researchers, including TasmanIon, XFrame™, Allegro Energy, and Marama Labs.
Many researchers supported by Wellington UniVentures have also seen success at the KiwiNet Research Commercialisation Awards.

Most recently, Dr Shalini Divya, chief executive of TasmanIon, won the KiwiNet Breakthrough Innovator Award. Ged Finch from XFrame™ was also a finalist in this category in 2021.
Since 2017, University researchers and alumni have won nine KiwiNet Awards, with 2020 seeing the University's Professor Jim Johnston and alumnus Dr Eldon Tate (chief executive of Inhibit Coatings) take home three of the five awards.
"We are extremely honoured and proud to see our researchers and alumni acknowledged for their hard work and innovative thinking," says Professor Guilford. "We know that 2022 is likely to see more ground-breaking discoveries brought to the world from our researchers and Wellington UniVentures."
About Education New Zealand:
Education New Zealand (ENZ) is New Zealand's government agency for international education. ENZ works to grow awareness of New Zealand as a study destination and to support New Zealand education providers and businesses to take their services and products abroad.
ALSO READ: TCSRD awards scholarships to 507 meritorious students from Okhamandal
Want to improve your skill visit: EasyShiksha