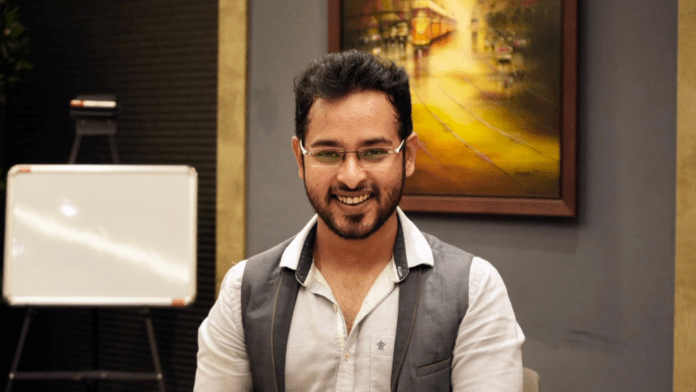 ~ Launched in November 2022 Screenzy entertains on the go ~
~ Screenzy has already partnered with 300+ cabs in Kolkata ~
Kolkata, 15th May, 2023: Screenzy, the latest start-up venture from Kolkata ushered in an innovation to  the app cab industry. Screenzyy intends to entertain on-the-go. It promises an incredible in-cab experience for the commuters with its interactive and informative content during the ride. The company is working towards altering the domestic commute concept around the city through their ingenious app cab experience, innovative content, and thorough customer correspondence. In line with its vision to expand further in India, Screenzy has already partnered with 300+ cabs in the city together with more than 40 brands from various sectors in just 4 months of their launch.
ALSO READ: SPARSH Group of Hospitals Hosts Graduate Felicitation Ceremony 2023 for SPARSH Academy Fellows
Being a Hyper Local travel buddy platform, Screenzyy is everything that a stodgy cab ride lacks. The company is taking aggressive measures to bring a new experience to not only the passengers but the chauffeurs of the city too. From incentives lined up every month to delivering free app tabs to the drivers, Screenzy is leaving no stones unturned to appease their consumers. Founded by Mr. Arka Ganguli, Mr. Devendra Goel, Mr. Amit Ganguli and Mr. Ayan Mukherjee, Screenzyy is in every means a customer centric innovator in the cab industry.
The brand is serving as a centralized platform for advertising and acting as entertainment medium for passengers and it is up with an array of benefits for its targeted customers. For newbies in metro cities like Kolkata, Screenzyy can be a close confidante. Equipped with smart technology and AI, the app in the cab helps one identify the various significant places across the city and even win exciting offers with the interactive content. Some of the unique features of Screenzyy include geo-targeted content and exciting offers and vouchers for the commuters as they play and win.
Mr. Devendra Goel, Managing Director, Lumino Industries Ltd, Funding Partner, Screenzy, said "I'm quite content with Screenzy's performance, given the fact it's a relatively new company. The idea to deliver a holistic experience for cab passengers with creative content, visuals and ads is a revolutionary thought I must say. And I'm happy to be a part of this new creation. Right now, we are aiming to intensify the mutual synergy between the audience and the company and build a relation of trust, so we can expand further with our vision."
Mr. Arka Ganguli, Founder of Screenzy said, "Connectivity and engagement is the key, and with that notion we have built Screenzy to reach out to the largest set of audience in the city. It is a gamechanger in not just the ad, but the cab industry too. With Screenzy, we are being able to provide our target audience with an enhanced engagement platform where they can interact, win alluring vouchers, and explore the trending places in the city. This will not only help brands showcase themselves through an innovative approach, but also build a sweet ride for the passengers."
About Screenzy:
Screenzy is a new-generation Hyper Local travel buddy platform that makes any cab ride an experience in itself. Screenzy has been conceived to alter the concept of boring cab rides by offering not only informative and entertaining content but providing interactive content too. It also doubles up as a platform for innovative advertising. Breaking away from traditional forms of advertisement, Screenzy is a great medium to catch the attention on-the-go. Launched in November 2022, this start-up from Kolkata was founded by Mr. Devendra Goel, Mr. Arka Ganguli, Mr. Amit Ganguli and Mr. Ayan Mukherjee. With an initial seed fund of 2 crores, the brand has ambitious plans to go national. Mr Goel being the backbone of Screenzy while it is a brainchild of Mr. Arka and Mr. Ayan.
Some of the unique features of Screenzy include geo-targeted content and exciting offers and amazon vouchers for the commuters as they play and win. Advertisers looking for a dynamic digital platform, will select Screenzy because it is clutter free zone, economical, well reputed, Highest point of contact with the Target Audience and offers a great in-cab experience. It is also backed up by detailed analytic which is again a first time in OOH sector. This concept of smart advertising is pioneered by Screenzy. It offers regular analytical reports to its advertisers like total number of impressions, facial count, and location of the triggering point. Some of the brands already associated with Screenzy would be Tea Junction, Hoichoi, Lenskart, BYJU's, Akash institute, RB Diagnostic, Hulladek, Howard Johnson, Shanti Diagnostic Centre and others. The concept behind Screenzy is very clear "Advertise Smart, Advertise Easy, Advertise with SCREENZY."

Mr. Devendra Goel, Managing Director, Lumino Industries Ltd is an illustrious business persona and comes with an experience of more than 25 years. He is the funding partner of Screenzy, and he holds high expectations from the company Screenzy.
Mr. Arka Ganguli, the Founder of Screenzy has a diverse background in sales and marketing. Arka's pivotal goal behind finding Screenzy, his branchild was to change the idea of the way one travels in this constantly transforming world, mitigating the notion of long boring cab rides and replacing it with fun-frolic ride .
Mr. Amit Ganguli, founding member, Screenzy with a strong background in the automobile industry served as the Vice President of sales at OSL Prestige till 2021. He was initially with OSL Exclusive before he moved to OSL Prestige Private Ltd, positioned as the dealer of BMW in East India from 2014.
Mr. Ayan Mukherjee, Chief Technology Officer is core part of team Screenzy as he has been responsible for the software design and implementation for the entire platform. His mission is to enhance the user interface of the passengers and offer them an unique interactive experience during cab ride.
This year educate yourself and develop your career with EasyShiksha