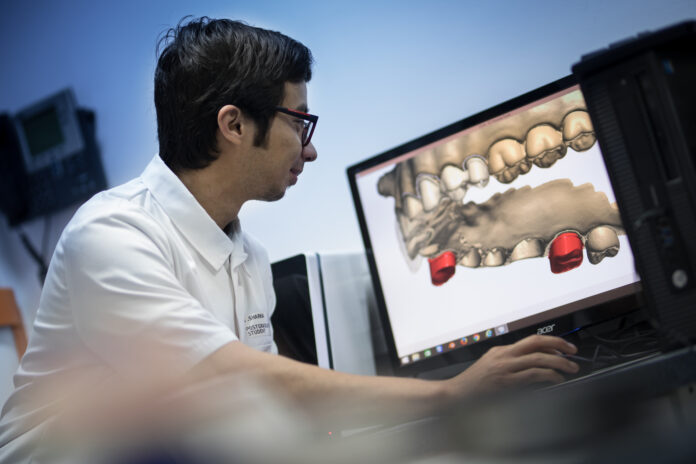 The University of Dundee has launched its online and part-time Forensic Legal Odontology course, now available to dentists from India. This online course provides a unique opportunity for students to accomplish their goal of attaining a UK degree without relocating.
ALSO READ: Screenzy adds innovation to local commute concept
The course is designed for dentists wishing to progress their careers in the legal and dental fields and offers a comprehensive overview of the interdisciplinary field of Forensic and Legal Odontology. It covers the latest techniques in examining and analysing dental evidence, as well as the ethical and legal implications of such evidence. Forensic Legal Odontology is a highly specialised field with numerous career opportunities such as assisting the police force, the legal profession and even in private practice.
This course allows students to study and gain UK-accredited education from the comfort of their homes in India, giving them access to the course materials online to work through the modules at their own pace. Once a year, they will also be invited to attend a two-week excursion to Dundee, Scotland, where they will have the opportunity to learn face-to-face and gain valuable practical experience.

Application Deadline: 15th July
Dr. Hemlata Pandey, Lecturer in Forensic Odontology (Teaching and Research), states that "the part- time MSc in forensic and legal odontology follows blended teaching. It gives clinical dentists or full- time academicians an opportunity to pursue their passion for forensic odontology without having to take a break from their full-time work for a long period. Qualified Forensic Odontologists have gone on to become consultants for private disaster response agencies, insurance companies, law firms and humanitarian organizations. They can work in different environments such as human identification, age estimation, dental malpractice and negligence, humanitarian forensics, assisting autopsy surgeons and more, depending on their area of interest." The University of Dundee has a great reputation for providing quality education and is one of the top 200 universities in the world for graduate employment rates (QS World Rankings 2022). By taking this course, the students will be able to gain all the benefits provided by the University whilst residing in India.
This year educate yourself and develop your career with EasyShiksha