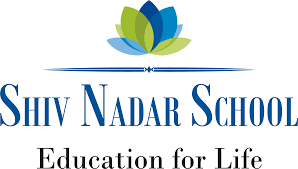 Gurgaon, September 28 – Shiv Nadar School, Gurgaon, in collaboration with History for Peace (an initiative of The Seagull Foundation for the Arts, Kolkata), recently organised Idea of Justice: Chapter 2, a two-day conference and workshop series. This program aimed to provide nourishment and enrichment and bring interesting and innovative ideas into the Social Science and Humanities classroom.
The motive of the conference and workshop is that today's youth is growing in a complex and challenging world of economic inequality, environmental injustice and more, to help them understand these issues and equip them with the skills and knowledge they need to become active and engaged citizens.
The thought-provoking sessions contemplated and explored methods to empower young minds in cultivating ethics and consciousness, all while approaching every action from a perspective of social justice. Thus, equipping them to contribute to leaving this planet a better world.
The event saw the presence of dignitaries like Meena Megha Malhotra, Director of The Seagull Foundation for the Arts; Meenakshi Ganguly, Deputy Director of Human Rights Watch (Asia Division); Dr Janaki Nair, Writer, Ancient History Expert, Retired Professor JNU; Jerry Pinto, poet, writer, and editor, Romila Thapar, Professor Emerita of ancient history at the Jawaharlal Nehru University, among others.
The idea of justice is a fundamental concept debated and discussed by philosophers, legal scholars, and ordinary people for centuries. The opening address was facilitated by Col. Gopal Karunakaran (Retd.), CEO Shiv Nadar School, followed by Ms. Meena Megha Malhotra, Director of The Seagull Foundation for the Arts. There were a series of interactive workshops created both for students and educators. The educators' workshops aimed to equip them with the tools and perspectives necessary to foster critical thinking and empathy while helping them understand how to enable conflict resolution among students peacefully. The children's workshop provided them with tools to become active and conscious citizens. 

About Shiv Nadar Foundation
Established in 1994, by Shiv Nadar, Founder, HCL – a US$12.8 billion leading global technology enterprise, the Foundation is committed to the creation of a more equitable, merit-based society by empowering individuals through transformational education, and to bridge the socio-economic divide. Over the last 27 years the Foundation has directly touched the lives of over 36,000 alumni and students through its marquee institutions in literacy, K12 and higher education. Today, the Foundation has a community of over 1,00,000 constituents, which includes not only globally dispersed alumni and students but also faculty members, corporate executives, and extended families. The Foundation has invested over US$1.1 billion in its seven landmark institutions and initiatives across education and art. Currently close to 14,000 students and over 2,000 faculty are part of the Foundation along with more than 22,000 strong globally dispersed alumni community.
The Foundation's students have gone to study at some of the best institutions globally including the Ivy League in the US and top universities in other countries including Australia, Singapore, China, and UK. Students are also working in major corporations, including Goldman Sachs, Honda, HP, Schindler, and several others both in India and across other geographies. Faculty across the Foundation institutions are drawn from the best Indian and international universities, with a strong focus on research and innovation.
The Shiv Nadar Foundation pursues the philosophy of 'Creative Philanthropy'. It is a powerful model which envisages creation of institutions that are built to last and continue to impact future generations. It is an approach that allows sustained institutionalised philanthropy for long-term, high-impact, socio-economic transformation.
This year educate yourself and develop your career with EasyShiksha