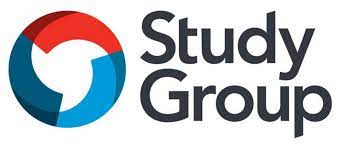 13th September 2022: Study Group has welcomed the announcement by the Australian Government that it will increase the duration of post-study work rights of international Indian students for select degrees between four and six years.
The joint announcement from the Minister for Home Affairs, the Hon Clare O'Neil MP and the Minister for Education, the Hon Jason Clare MP, outlined a raft of post-study work rights for select degrees including increasing the time to stay in the country from:
● two years to four years for select bachelor's degrees
● three years to five years for select master's degrees
● four years to six years for select PhDs.
In addition, the Government announced a $36.1 million investment in visa processing to support over 500 extra staff over the next nine months.
In the past only 16 percent of international students stayed after their studies, but with the new time extensions, students can stay longer and work longer in Australia.
"International Indian students fill skills shortages, they work hard, they pay taxes, and they contribute to the increasingly diverse fabric of Australia's cultural life – we see it every day in business, media, sports, food, and the arts," said Alex Chevrolle, Study Group's Director of External Relations in Australia and New Zealand.
"As such, as Australians, we should all be doubling our efforts to make Indian international students feel welcome again and to consider Australia as a potential new home.
"This is a once-in-a-lifetime opportunity to change the study abroad student landscape and their perception of this great country. Not only is Australia a wonderful study destination with excellent educational and social experiences, but it is a place to start a new life and to integrate into and enrich our labour market, society, and culture."
ALSO READ : Teacher to Content Creator in an EdTech Company: Career opportunities in the Education Field
About Study Group: Study Group's mission is to be the leading provider of international education and its vision is to build a better world through education.
Study Group partners with 34 universities worldwide, to deliver academic pathway programmes (e.g., Foundation Year, International Year 1/Diploma and Pre-Masters courses), which broaden access to high quality, global Higher Education opportunities for thousands of international students every year, across all subject areas.
Over the past 25 years, we have established a market-leading position in the international education sector, by developing partnerships with universities in the UK, Europe, Australia, New Zealand and North America, focused on supporting successful student progression to higher education and employment. Our partners include leading 'Russell Group' UK universities and 'Group of Eight' Australian Higher Education Institutions.
Insendi, a leading-edge education technology company is now an integral part of Study Group. Insendi's education technology expertise enables Study Group to deliver transformative experiential, intuitive and accessible online learning experiences for students with the best, most pedagogically powerful digital tools available. Study Group is the currently the Global Education Investor Awards Pathway Company of the Year.
Visit EasyShiksha for skill development courses.