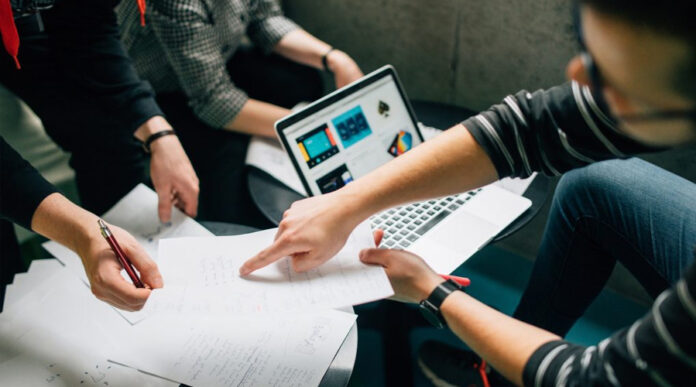 Article authored by: Priya Kale, Assistant Professor, School of Education, MIT World Peace University, Kothrud, Pune
If you are a good conversationalist, like working with children, and have a knack for teaching then the field of Education is a great career opportunity to consider! The National Education Policy 2020 had emphasized on skilled teachers. It has become critical to have the necessary skills required as an academic to be able to survive in the field of education in the coming years. We have a bright history in teaching due to our 'Gurukul' system. Given the title of a 'Guru', teaching is a fulfilling job. This role has now transformed into a full blown industry. From Kindergarten teachers to P.H.D professors, there are different requirements of a teacher. It resulted in creating several opportunities in this field. In this article, we will see what opportunities are there in the Education field and how to grab them. 
All the 21 years of a student's life require numerous teachers with different skill sets. There are different board schools such as State Board (S.S.C), CBSE, ICSE, IGCSE, and IB Board. These schools require TGT (Trained Graduate Teachers) and PGT (Post Graduate Teachers). Few schools require a Mother Teacher (the teacher who will take care of the entire class along with the teacher but will not be involved in teaching), or an Assistant Teacher. The cope for teaching consists of anything and everything you can think of. Ranging from teaching the alphabets to foreign languages, sciences and even music, every subject needs an academic. If you have done a Post-Graduation through a M.Ed. you have the option to work in Higher Secondary Schools or Junior Colleges. If you qualify the NET or SET examinations along with a M.Ed. you can join colleges and even teach D.Ed., B.Ed., or M.Ed. programs. Salaries for teachers range from 8,000/- per month to 60,000/- per month depending upon the qualification, experience, post offered and the location. Apart from teachers, such schools require brand marketing managers, HR managers, recruiters, accountants, and staff for administration. These jobs can give you the highest package based on your CV and job profile.
ALSO READ : Medvarsity partners with Wolters Kluwer to augment its courses and improve learning outcomes
Due to the great rise and advancement in technology, there's also now the option of teaching at leading EdTech firms who have a very modern and new approach to this field. They need content writers, content developers, marketing managers and content creators across all levels. These people create E-Content for software companies which is delivered through the online mode for students. These Edtech companies require tutors, teachers, and trainers who will be able to teach online. Apart from this they also need experts who can work on the software which is used for online teaching. These companies provide corporate packages and facilities to their staff. If you are interested in content creation and want to join the corporate industry then Edtech companies are a very good option for you.
The third option is Research. There is a lot of scope in research with respect to the Education field. Researchers are continuously working on new trends in evaluation methods, advanced teaching technologies, smart classrooms, virtual learning, development of psychological tests, and many more. For this research, experienced faculty from schools and colleges are required. They can work as research associates, research analysts, or research assistants. As per National Education Policy 2020, the research and innovation areas should be focused more in the coming years. The Researcher gets a stipend or grant based on the area of research.
If you are passionate about reading and writing you can also combine this with the education field. There are various research journals, educational magazines, and book publication companies that require editors, journalists, authors and researchers. You can write books for competitive examinations, text books, or reference books in Education. Few companies prepare the question papers for the entrance exams of specific educational institutes. They need people who are good at content and aware of the teaching-related areas.
If you are not interested in being actively involved in the teaching process you can initiate funding and investments for your very own private coaching classes, EdTech Company or schools for the underprivileged which can be a great start- up opportunity. Educational YouTube channels have also lately been getting great traction as everything has been turning digital. If you are keen on getting a Government Job you can give the UPSC or MPSC examinations after having 5 years of approved teaching experience at a recognized school. There are several posts related to the Education Department in the Public Sector.
The new generation is accustomed to freedom and constant change- constantly bored by monotony. Teaching ensures you will be surrounded by the energy of hundreds of students from different walks of life which will keep you motivated. Who can join B.Ed. and M.Ed. Programs? Students who are graduated or have done their post-graduation in almost any stream can apply for it. To be able to qualify as a teacher in your chosen stream, you will first have to complete a qualification in the education field itself. The basic qualification for this is a B.Ed. (Bachelor of Education) degree after graduation. Furthermore, to qualify for a B.Ed. one needs to have a minimum of 50% marks in graduation or post-graduation in any stream. It is imperative to give the B.Ed. CET examination from the state you belong to or Private CET which belongs to a University. Similarly, for M.Ed. you require a minimum of 50% marks in B.Ed. / B.Sc. B.Ed. / B.A. B.Ed. or D.Ed. along with M.Ed. CET (from a particular state or particular University). Although, it might seem like a long journey to reach your goals, there are numerous benefits involved in this profession. You can help make a positive impact on the future generations of the county whilst sharing your passion.
Visit EasyShiksha for skill development courses.