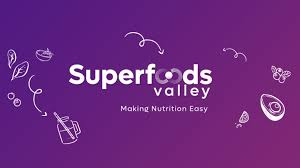 · Following the triumph of the first product, the brand diversified to deliver enhanced nutrition solutions.
· The product is scientifically designed with the power of 20 chosen Nutri-Herbs, aiming to help plug the nutrition gap for individuals aged 50 and above.
Bengaluru, 30 Aug 2023 – Superfoods Valley, a leading nutrition and food-tech start-up headquartered in Bengaluru, announces the launch of its second product, Good Monk: Healthy 50+. This scientifically formulated nutrition mix addresses issues related to gut health, energy levels, bone health, and mental function. It's packed in an easy-to-carry small sachet and harnesses the power of 20 carefully selected Nutrients and Herbs to fill the nutrition gap for 50+ age group. This unique blend includes clinically proven probiotics, essential vitamins and minerals, lysine (Protein building block), and Ayurvedic herbs like Ashwagandha and Brahmi that comes in a form of a sachet and the blend could be mixed with all your favourite food without altering its taste, smell and colour.
The prevalence of micronutrient deficiency, or MiND, is an alarming issue affecting more than 80% of the Indian population. Globally, this problem impacts over 2 billion people, and alarmingly, nearly half of them are residents of India. These deficiencies can lead to weak gut and digestion, fragile bones, compromised immunity, and sub-optimal mental development. To ensure the highest standard of safety and efficacy the formulation is meticulously crafted considering the essential nutrients senior adults require. The ingredients undergo more than 160 quality checks. With this nutrition solution tailored for the 50+ age group, consumers can positively embrace it to promote overall health and well-being.
Important Announcement – EasyShiksha has now started Online Internship Program "Ab India Sikhega Ghar Se"
Amarpreet Singh Anand, Founder and CEO of Superfoods Valley, "our mission to address the nutritional gap within our family became a catalyst for resolving hidden hunger on a larger scale. Following the success of our first product, we realized the importance of addressing problems faced by senior adults and realised that this could also be resolved. Our research revealed a higher incidence of this issue among senior adults, reinforcing our commitment to providing a practical and comprehensive solution to society's nutritional challenges. This led to the creation of 'Good Monk Healthy 50+.' We are confident that the product will contribute to a healthier future for Indians, one step at a time."
Superfoods Valley Scientific Council Member Dr Shovan Ganguli expresses, "As a researcher, I've witnessed the profound impact of micronutrient deficiencies amongst senior adults. Good Monk Healthy 50+ presents a simplified solution to address these challenges. With meticulous formulation based on extensive research over 15 months of rigorous testing, it ensures the essential nutrient needs of people with the age group of 50+ are met. The recommended usage is two sachets per day into the routine, which can be added to dishes with unchanged taste, color, and smell. Good Monk Healthy 50+ is a promising invention to support your overall health and well-being, providing the essential nutrients needed to bridge the gap for nutritional deficiencies." 
ALSO READ: NxtWave empowers over 3000+ college students across India with a highly Successful Generative AI Mega Workshop
Good Monk 50+ contains 15 essential Vitamins and Minerals, 130 Crore Probiotics and Prebiotics, Lysine(Protein Building Block), Ashwagandha & Brahmi, for Healthier Gut, Bones, Immunity & Mental Function. The brand aims to make nutrition easy and support them in their health journey. It is available for purchase on the Good Monk website and popular marketplaces such as Amazon and Flipkart.
About Superfoods Valley
Superfoods Valley is a Bangalore-based Nutrition and Food-Tech start-up working towards "Making Nutrition Easy". The company was founded by Amarpreet Singh Anand & Sahiba Kaur. Amar was formerly associated with Mondelez India & Diageo India, and Sahiba Kaur – is a passionate mom & fitness enthusiast. Both share a passion for creating positive change across Indian families. Superfoods Valley is on a mission to build greater awareness about understanding your health, food, and nutrition gap & offering unique product solutions that aid in solving micro-nutrient deficiencies. 
This year educate yourself and develop your career with EasyShiksha