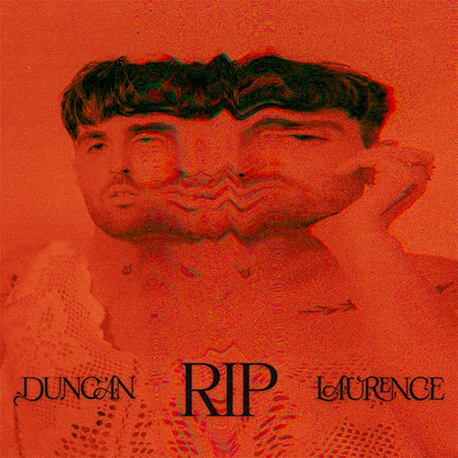 Today Dutch singer-songwriter and Eurovision Song Contest winner Duncan Laurence releases his new single Rest In Peace. Rest In Peace is the follow-up to Electric Life and Skyboy, the first two singles from Laurence's forthcoming album Skyboy,
"Rest in Peace is a song about giving someone, who's breaking your heart by walking in and out of your life, a simple ultimatum: love me or let me rest in peace" Laurence explains, "I was a ghost, a prisoner in the home we built together. Came and went as you pleased. It slowly broke my heart. So I made a simple ultimatum: love me or set me free. Love me… or let me rest in peace"
Rest In Peace is written by Duncan Laurence together with his husband, songwriter Jordan Garfield, and Stephen Wrabel, Eric Lévi, and Sam de Jong.
It was only last week Duncan Laurence released his song Anything to celebrate his wedding to Jordan earlier this month in Stockholm.
Also Read: World Sustainable Energy Days Celebration at EuroKids Munnekolala, Bangalore
Together with this release of Rest In Peace today Duncan also announced the new release date of his sophomore album: on Friday September 22nd his sophomore album Skyboy will be released on Universal Music. The album is available for pre-order and pre-save now.
Laurence won the Eurovision Song Contest 2019 with Arcade– which has since amassed over 20 billion combined global streams. The track took the #1 spot on Spotify's Global Viral chart on release and ultimately took off on Tik Tok with now over 80 billion views on the platform. "Arcade" has attained Gold/Platinum certifications in 37 countries, including Platinum in the U.S.
Duncan recently collaborated with singer/songwriter/producer Rosa Linn on "WDIA (Would Do It Again)," which Billboard Magazine hailed as "an old-school post-breakup duet, showcasing the singers' vocal skills" and also with Rest In Peace co-writer (Stephen) Wrabel on his single "back to back"
This year Educate yourself and develop your career with EasyShiksha