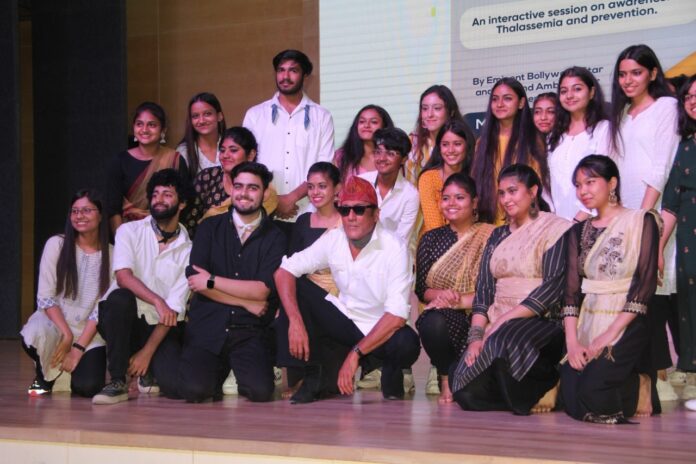 Bollywood Actor Jackie Shroff visited Amity University Gurugram to create awareness about Thalassemia
Gurgaon, 11th May 2022: Amity University Gurugram organized a Blood Donation Camp and Thalassemia Screening at its campus on 11th May 2022. Renowned Bollywood actor and the brand ambassador of Thalassemia, Mr Jackie Shroff visited the campus and interacted with the students to create awareness about Thalassemia.
Thalassemia is a genetic blood disorder in which a patient cannot make enough Red Blood Cells and needs to be supplemented with RBC transfusions every 2-3 weeks to stay healthy and to survive. This is a Preventable Blood Disorder and lack of awareness of this disorder is leading to the increasing number of new thalassemia major births. India adds 10,000 to 15,000 new cases of Thalassemia every year.
While delivering his talk on "Awareness of Thalassemia and why it must be prevented", Bollywood veteran Jackie Shroff said, "Being the Brand Ambassador of Thalassemic India, I urge you to get yourself tested for Thalassemia before getting married or planning a family. Thalassemia is a preventable blood disorder, Lets prevent it."
"To create awareness among all I believe that everyone should be a brand ambassador for Thalassemia. The only problem is its reach to rural India because there are no machines available, no technicians available, so that is the difficult part, to reach to them and to diagnose it through a blood test, so we must make sure that we aware as much people as we can," added Mr Shroff.
Prof P B Sharma, Vice Chancellor, Amity University Gurugram emphasized on the importance of the screening of Thalassemia and why it is so important to prevent the genetic transmission. We should fight against this disorder on front foot and achieve the goal of Thalassemic free India.
Prof Padmakali Banerjee, Pro Vice Chancellor, AUG said, "Amity Medical School is actively involved in various activities for betterment of health facilities and public health awareness in the state of Haryana".
Maj Gen G S Bal (Retd), DSW, AUG delivered vote of thanks and explained the importance of Blood Donation and Thalassemia.
Ms Ninna Singh, CEO, Showcase Events, Dr Vikas Madhukar, Dy PVC, AUG, Rear Admiral K K Pandey (Retd), Director HR, Sq Ldr SK Singh (Retd), Director Admin, Dr Ranjana Kothari, Deputy DSW, Dr Sanjna Vij , Program Director, AASC were also present along with hundreds of faculty and students.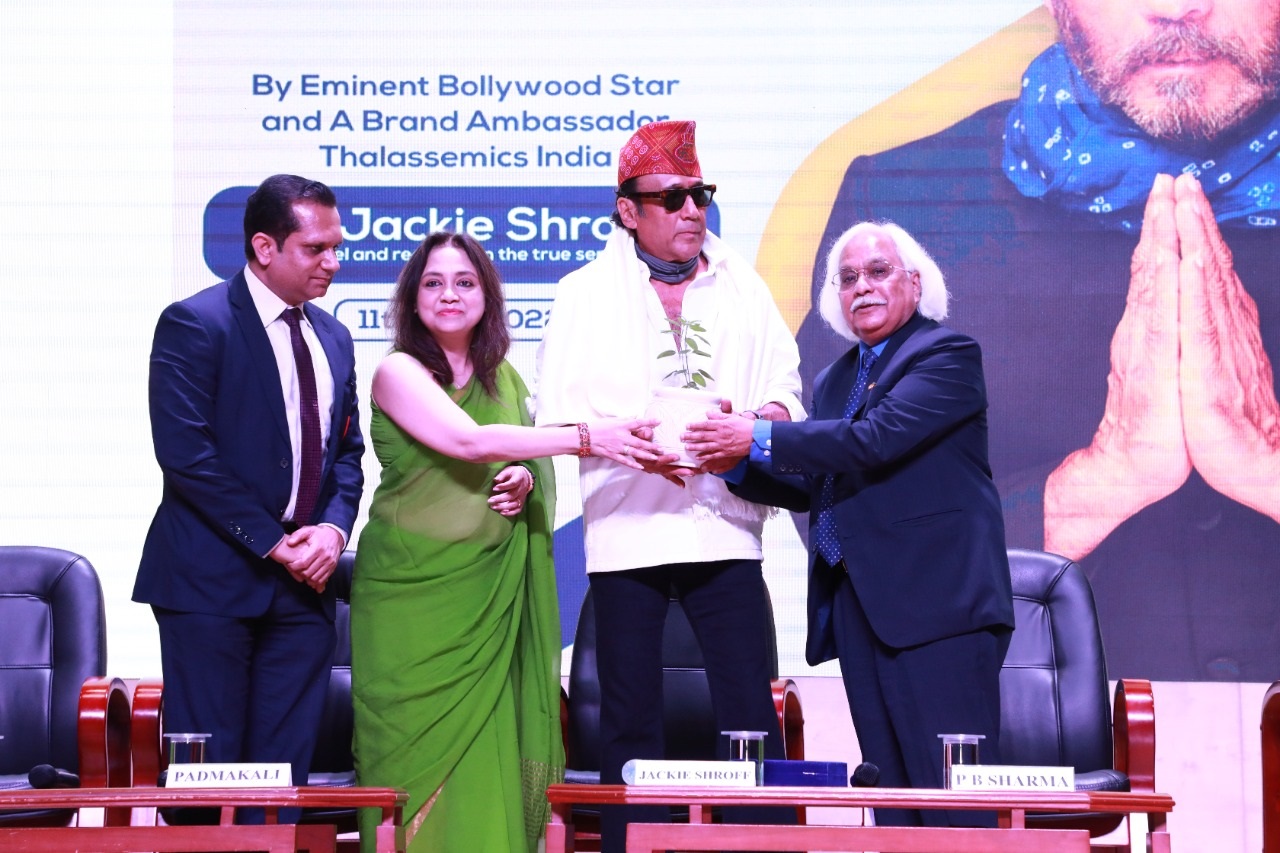 About Amity University Haryana:
Amity University Haryana is built on a foundation that embodies all the qualities that have made Amity institutions world-class over the last two decades. It has instituted global standards in education, training, and research with state-of-the-art infrastructure and the latest teaching methodologies. With an industry-integrated curriculum, the University trains future leaders of the corporate world by blending modernity with tradition in each of its students. Situated in the picturesque, 110-acre Amity Education Valley, in the proximity of Gurgaon, one of India's biggest corporate hubs. The university has over 150 UGC recognized UG and PG courses, 1,000 + faculty and scientist, 1040 patents filed, by the faculty of Amity group over the last years and 20 Inter-disciplinary research centers. The campus provides a multicultural environment with the presence of students from across India and more than 15 countries, who share the diversity of regions, ethnicities, flavors, and cuisines giving the campuses a global outlook.