We often keep complaining about something which we do not have. But we often forget to express our gratitude for what we have today. Better things will surely come to those who stay patient. Every problem has a solution so it's important to remain positive, says Prathamesh Sinha, a kid who's just 11 years old and is currently pursuing his education in Orchids The International School, Undhri, Pune. Why we are talking about Prathamesh? On the birth 30th June was the birth anniversary of Helen Keller, a celebrated American author, disability rights advocate, political activist, and lecturer. She had multiple physical challenges such as vision, hearing, and speech but still managed to achieve the extraordinary feat in her lifetime and still inspires us in many ways even after her passing. Like her Prathamesh has been an inspiration to those who despite having physical shortcomings have managed to achieve something in life with his never-give-up attitude and indomitable zeal for life. Prathamesh Sinha is the visually challenged boy who participated in a business reality show, Shark Tank India, as the youngest entrepreneur and won the hearts of some of the finest business moguls of India.
ALSO READ: Medvarsity partners with McGraw Hill to augment its courses and improve learning outcomes
Prathamesh, who has the same traits as her, never lacks motivation. It's surprising to see a young boy, who has never experienced the world through his eyes but has a clearest vision of life than anybody else. He wanted to join the Indian Army but due to the policies of the army he won't be able to do so, instead, he aspires to become an IAS officer as he wishes to serve the country as he improvises his interpersonal, social, and cognitive skills.
Prathamesh was also invited to deliver motivational speeches. Aman Gupta, Founder, BoAT, recently invited him to his office and made Prathamesh the CEO for a day, and offered him a scholarship. Needless to say, this little boy won the hearts of everybody who were onboard. While winding up his optimistic speech, the 11-year-old said, "Ae zindagi tu mujhe kab tak rulayegi? Meri himmat dekhke tu bhi ruk jayegi".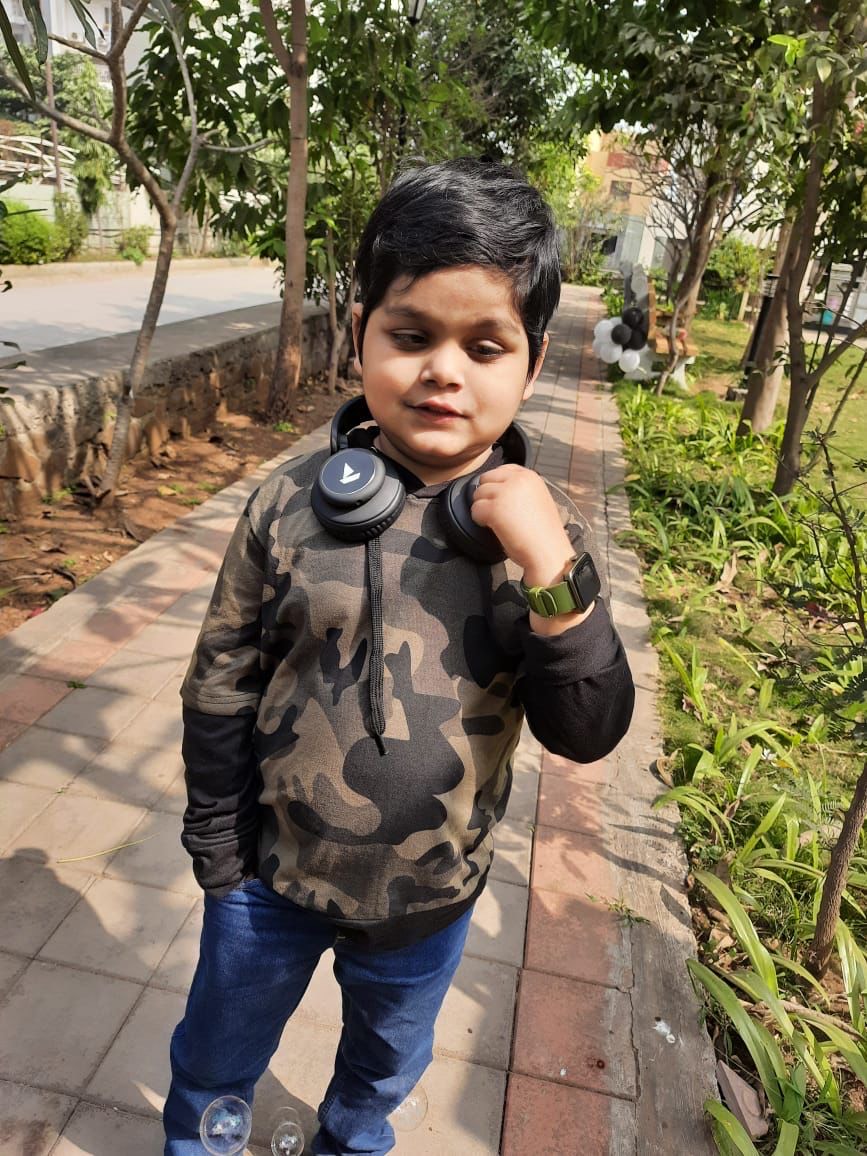 Prathamesh also loves singing, reciting poetry, and learning new things. He loves reading current affairs. At this age, he is extremely spiritual and loves chanting shlokas. He has a keen interest in playing musical instruments such as harmonium and ukulele.
Prathamesh gives us reminders that if we have strong will power to achieve our dreams any kind of physical and psychological shortcomings cannot stop us from achieving it. We should just keep faith in ourselves and work hard to get what we truly desire.
Visit EasyShiksha for skill development