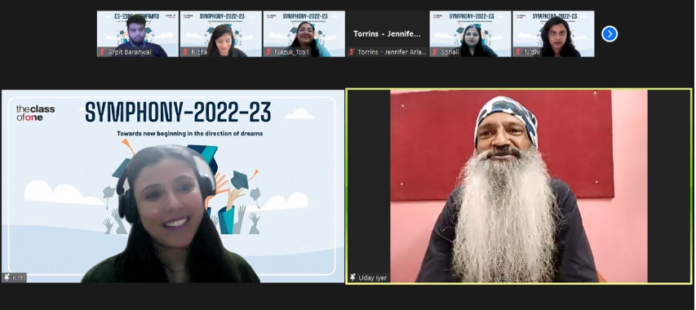 Noida-based virtual school The Class of One (TCO1) organised a Convocation event, SYMPHONY 2022-23, to promote students' music, dance, and sports talent. The convocation ceremony was graced by the Guest of Honour, Shri Uday Iyer. "The conclusion of an academic session should be followed by celebrating brilliant performances of students in different disciplines as a source of motivation and the mark of recognition.", Divya Jain, Director, TCO1.
ALSO READ: TiE Grad Finals to be held tomorrow 10 Teams to compete in finals
Mr Uday Iyer, the event's cynosure, spoke effusively about his musical journey, which proved to be an inspiration for TCO1 students. The event was held in an impactful digital audio-visual format. "The students were given a platform to perform and showcase their talent in front of their peers, teachers, and a towering guest. It was wonderful to witness such a great start to their academic journey ahead." a bunch of parents reacted after the event drew to a close.
Many students participated in the cultural program. The Guest of Honour, Mr Iyer, praised students' gutsy and confident performance and shared a few pearls of wisdom to guide them towards the next chapter of the journey.
The Principal of the school lauded the tall-order academic achievements of students and told them to imbibe discipline, relentless passion, and fortitude as they are the underlying bedrocks of any successful person.

"I want to congratulate every student who gave their best in academics or extracurricular activities. TCO1 is the embodiment of a perfect balance and gives equal importance to educational learning and performing arts. We are elated that our students are excelling in both and making us proud through their achievements." Divya Jain, Director of The class of one concluded.
This year Educate yourself and develop your career with EasyShiksha