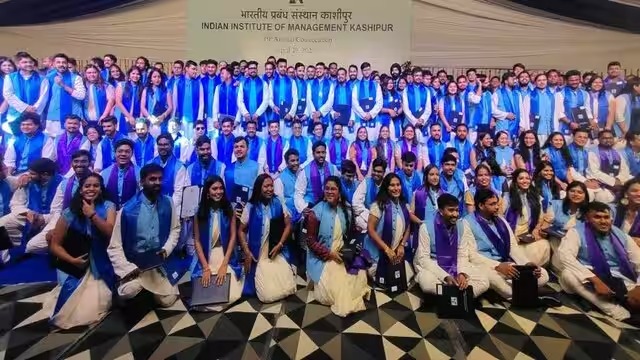 Demand for Management Graduates Surges in BFSI and Tech Sectors: IIM Kashipur
Kashipur | May 1, 2023:
IIM Kashipur hosted its 10th Convocation for its flagship Two-Year MBA (batch of 2021- 2023), MBA Analytics, Executive MBA, and Doctoral students at the campus. The institute conferred a total of 353 students with degrees, including 9 Doctoral scholars and 344 MBA Graduates (260 Two-Year MBA students, 58 MBA (Analytics) students, and 26 Executive MBA students).
ALSO READ: MTV Hustle 2.0 fame Rapper GD 47 releases his new song "Mic Naal" with emcee H$.
07 students were conferred with the Institute' Medals for best Academic performance and 01 student with best all-round performance medal by the Chief Guest. Apart from this, 13 MBA Students and 03 MBA (Analytics) Students received the Directors' Merit List. Gold Medals recipients were Twarit Manglik, MBA Batch 2021-23; Saloni Singhal, MBA(Analytics) Batch 2021-23; Saurabh Dixit, EMBA Batch 2020-22; Silver Medals recipients were Abhikant Pratyush Singh, MBA Batch 2021-23, Bhawna Malhotra, MBA(Analytics) Batch 2021-23, Ashish Sharma, EMBA Batch 2020-22; while Tanishq Jaiswal, MBA Batch 2021-23 received the Bronze Medal. Gold Medal for Best All-Round Performance was conferred to Bhawna Malhotra, MBA(Analytics) Batch 2021-23.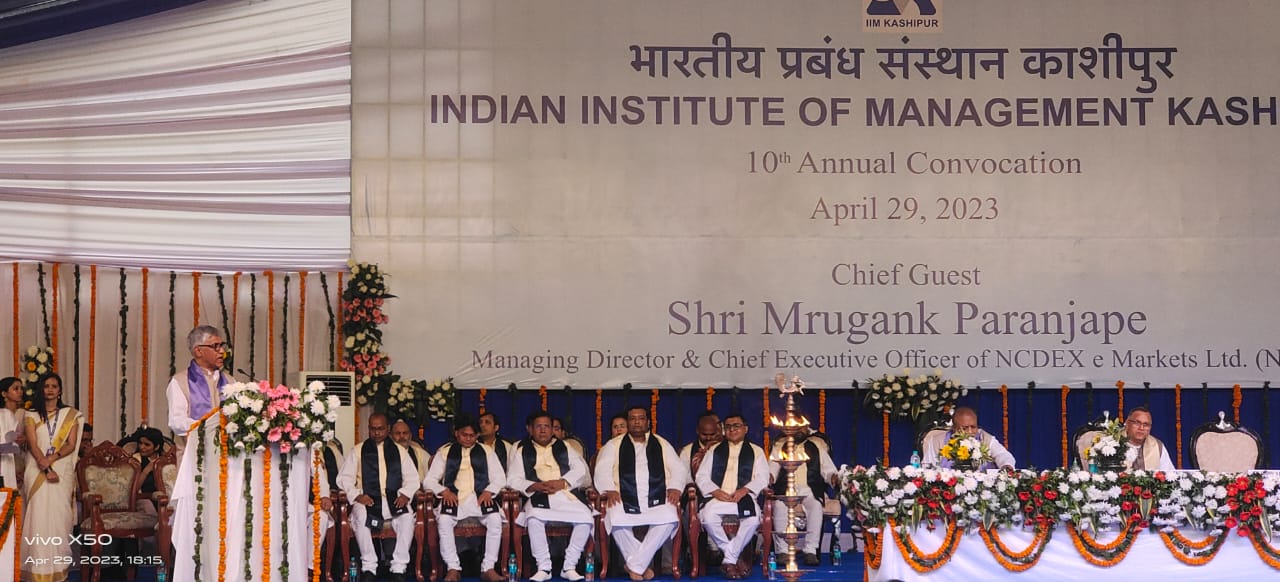 The Convocation procession was presided by the Chief Guest of the Convocation – Mr. Mrugank Paranjape, MD and CEO of NCDEX E-Markets Limited; Shri Sandeep Singh, Chairman of the Board of Governors, IIM Kashipur; Prof. Kulbhushan Balooni, Director, IIM Kashipur along with the deans, faculties, other dignitaries and students.
Speaking while inspiring the students, Mr. Mrugank Paranjape, MD and CEO of NCDEX E-Markets Ltd said, "Today marks a momentous occasion for the graduating students as they embark on a new chapter in their lives. IIM Kashipur is renowned for its commitment to academic excellence and its dedication to developing well-rounded individuals who possess the skills and knowledge necessary to succeed in today's dynamic business environment. I have no doubt that the graduating class will go on to achieve great success in their respective fields, and I wish them all the very best for their future endeavors. It is a pleasure to be a part of this special day and to celebrate the hard work and achievements of the students, faculty, and staff of IIM Kashipur."
The second generation, IIM Kashipur's journey of a decade has achieved many milestones. Established in 2011, the institute has registered a sevenfold growth in its two-year MBA admissions. Considering the industry demand, IIM Kashipur has started its MBA Analytics and Executive MBA programs which are providing analytically expert students to the new age commerce of the country. Sectors such as BFSI (122 students) and IT Analytics (36 students), e-Commerce, and Retail and Management Consultancy (68 students) are hiring management students from the IIM Kashipur campus. For the last five years, the same sectors were found keen for campus hiring.

Shri Sandeep Singh, Chairman of the Board of Governors, IIM Kashipur, said "I am proud to witness the transformation of these young minds into future leaders who are equipped with the necessary skills to take on the challenges of the corporate world. IIM Kashipur has always focused on providing holistic education to its students, and I am confident that the graduating batch will make a significant impact in their respective fields." He further added, "We have deployed around INR 70 crore from the institute's corpus fund for expanding campus infrastructure. This milestone reveals that the institute has become self-sustainable and this could be possible due to the collective efforts of all the stakeholders."
Presenting the annual report of the institution, Prof. Kulbhushan Balooni, Director, IIM Kashipur, said, "I am delighted to witness the successful culmination of the 10th convocation ceremony of IIM Kashipur. Our graduating students have demonstrated exceptional leadership qualities and skills in the face of unprecedented challenges brought in the post COVID-19 era. As they embark on their professional journeys, I congratulate them on their achievements and wish them the very best in their future endeavors."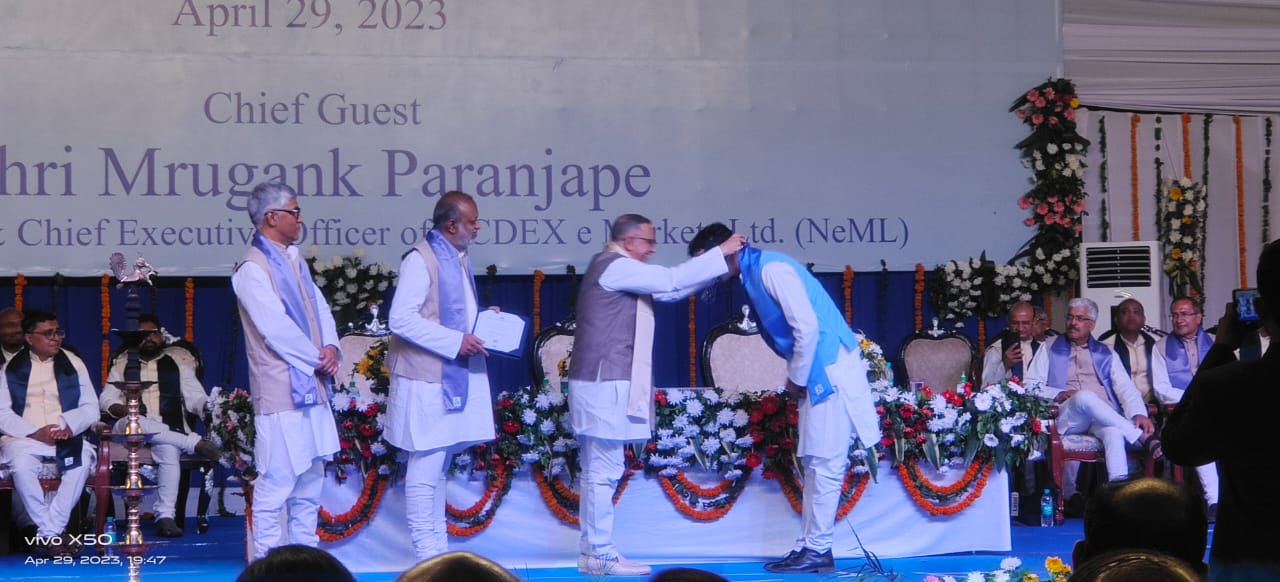 He further added, "Known for producing the high quality research, IIM Kashipur's faculties and scholars have published 77 research articles published for nation's growth."
Notably, the IIM Kashipur has secured 100% placements this year with the highest package of INR 37 LPA. The average CTC of the batch 2021-23 stands at INR 18.11 LPA with a year-on-year (YOY) growth of 19 %. The female placement ratio is increased by 18% in 2023 (91 female students) comparing the 2022 (77 Female Students) placements. About 150 companies participated in the placement cycle including the Royal Bank of Scotland, HSBC, Bloomberg, Tresvista, HDFC, ICICI Bank, EXL Analytics, EY, Gartner, TheMathCo, Nomura, HSBC, Morgan Stanley, Bank of America, Societe Generale, Invesco, Tata Capital and more. The key sectors such as IT & Analytics, BFSI, Retail, and E-Commerce sectors offered roles in Consulting, Finance, Marketing & Sales, Operations, Analytics, and HR to the students.
IIM Kashipur has also contributed to generating the entrepreneurship ecosystem in the Uttarakhand state by setting up an incubation center Foundation for Innovation and Entrepreneurship Development (FIED) and collaborating with the state government. The FIED has incubated nearly 140+ startups by helping them to raise funds and providing the scaling-up strategy. Some of IIM Kashipur's FIED incubated startups are making success stories in the country. Bijak raised $34.1 million, LoopWorm raised $ 3.4 million and Greenpod Labs raised $0.54 million from external investors. PoultryMon, NKosh, InfiU Labs, and many more have also generated funds on merit and showing ways to other registered startups.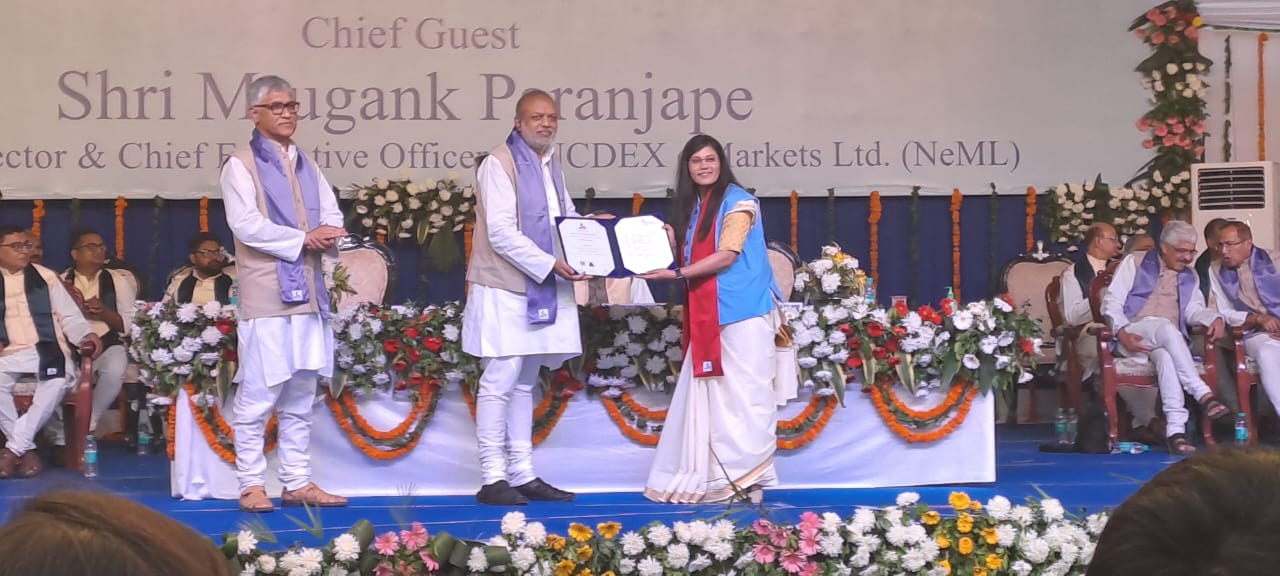 About IIM Kashipur:
Founded in 2011, the Indian Institute of Management Kashipur fosters management research and education to develop leaders who can positively influence society in a rapidly changing environment. It is among the elite leagues of IIMs in the country. IIM Kashipur has secured 23rd in NIRF 2022 rankings and 12th in Outlook-ICARE 2022 India's Top Government MBA Colleges.
The flagship programs of the institute are Masters of Business Administration (MBA) and Masters of Business Administration (Analytics). It is also the first management institute in the country to offer Executive MBA(Analytics) and MBA(Analytics) programs. IIM Kashipur has established a long-lasting relationship with prominent B-schools worldwide, including ESDES Business School, ALBA Graduate Business School, Solbridge International School of Business, and the Autonomous University of Madrid, in its pursuit of increasing global outreach. The Institute has also established three Centers of Excellence- Design Innovation Centre (DIC), Center of Excellence in Public Policy and Government (CoEPPG), and Foundation for Innovation & Entrepreneurship Development (FIED), to utilize the institute's knowledge resources to encourage innovation and entrepreneurialism.
The 200-acre campus is situated in the serene town of Kashipur, just 25 kilometers away from Jim Corbett National Park. The campus, nestled in the Himalayas, offers spectacular natural beauty that enhances the academic experience.
This year educate yourself and develop your career with EasyShiksha