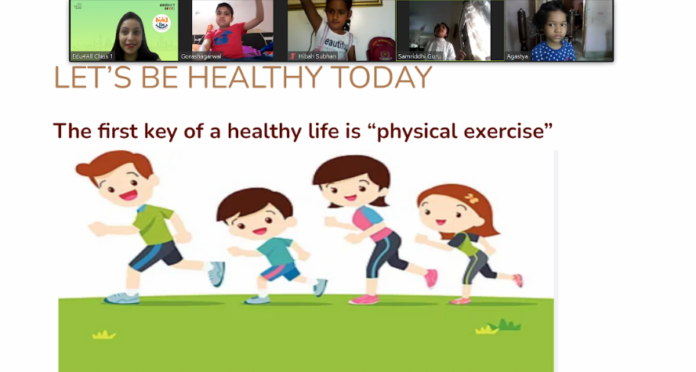 The Class of One(TCO1) organised a World health day event to signify the importance of health and hygiene among the students.
The online-only school organised an informative session to educate them about the foundation of the World Health Day and some interesting trivia and facts running parallel to its inception. The aim was to teach students to maintain physical and mental health by engaging in mindful activities such as exercising and meditation.
ALSO READ: Myths & Facts about Arthritis
The TCO1 seminar also underscored the importance of inculcating healthy eating habits through a cooking activity, where the students prepared healthy and delicious meals like Veggie Sandwich and Apple sliced donuts. Maintenance of Personal Hygiene was also an important charter of learning for students from the program.
Students of primary wing started the celebration with an inspiring talk by Dr. Khushboo Garg. The primary objective was to emphasize the importance of maintaining good health and educate students about general principles of health and hygiene, including immunization against diseases and preventive measures for communicable diseases. Dr. Garg, a renowned MDS, Smile Designer, and Director at the Care & Smile Dental Clinic in New Delhi, was welcomed and an interactive session was conducted which cleared the doubts of our young learners which they had regarding health and hygiene.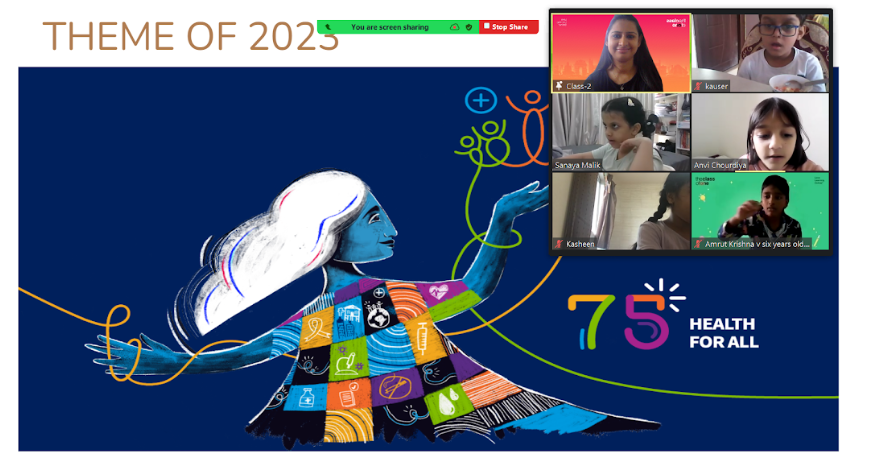 The students from the secondary wing started their day with a short quiz on healthy and unhealthy habits, where students could test their knowledge about health and well-being. This was followed by an energetic and enriching Zumba session conducted by Ms. Sangeeta Chauhan, a certified Zumba trainer. Students learned the importance of physical activity through the Zumba session.
The International UK Curriculum students took part in all the activities such as yoga, meditation, and a health quiz with gaiety and alacrity. These were conducted to help students learn about the importance of maintaining good health. The students also were engaged in a discussion to share their views on staying healthy, providing an excellent platform for peer learning and knowledge sharing.

Talking about the event, Divya Jain, Director, The Class of One, said, "The Class of One's World Health Day event was a great success as it provided students with knowledge and hands-on experience of healthy living habits. It was a great opportunity for students to learn from experts and participate in activities that promote a healthy lifestyle."
This year Educate yourself and develop your career with EasyShiksha