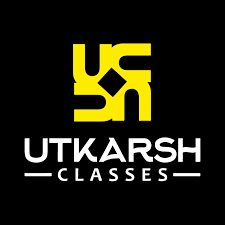 20th October, 2022: Utkarsh Classes, India's leading education company in the test preparation category, is offering up to 90% discount on more than 650 online courses starting from October 19 to October 23. The discount applies to courses beginning in class 6 and up to the core offering of coaching for government jobs exams, particularly in the Hindi belt. As a result of the discounts, aspirants may be able to enroll in courses for as little as Rs 800. The offer includes Various courses categories including Central govt. exams like IAS, SSC, Defence; state govt. exams of Rajasthan, UP, MP, Haryana, Bihar & Delhi; Defence, Nursing, Agriculture, Engineering exams; all-India competitive exams like IIT-JEE, NEET, CLAT & online tuition classes for class 6-12.
Speaking on the discounts, Dr. Nirmal Gehlot, Founder and CEO of Utkarsh Classes and Edutech said, "The core premise of Utkarsh classes has been to offer the gift of education at an affordable and accessible F. Diwali is a festival and lights and celebration. It will bring some cheer and light into the lives of many aspirants. Online courses break the boundaries of geography and will ensure aspirants can study anytime and anywhere at the time of their choosing."
Aspirants can enroll for the courses on the Utkarsh app or the website, by selecting the course and making the payment online. Jodhpur-based Utkarsh Classes has been making efforts to provide quality education at affordable rates for over two decades now.
Dr. Nirmal Gehlot established Utkarsh Classes in 2002 as a brick-and-mortar teaching centre, establishing it as a pioneer in the government tech prep space. It is a bootstrapped ed-tech company that keeps its competitive advantage by embracing novel ideas and a technology-driven strategy. In 2018, it launched an online platform.
Utkarsh provides online and offline learning modes for central and state government exams, all-India competitive exams such as IIT-JEE, NEET, and CLAT, and school education for classes 6th to 12th, CBSE, and eight state boards. It also specializes in all-India and state-level government tests for IAS, banking, defense services, state Public Service Commission, and teaching exams.
Also Read: Spreading happiness to miles, By Bringing wide smiles
About Utkarsh Classes & Edutech:
UTKARSH Classes & Edutech Pvt. Ltd, India's one-stop e-learning platform that aims to provide quality and affordable education to young minds for various competitive examinations. While The Utkarsh Smart Learning App, was launched in November 2018, Utkarsh Classes is a pioneer in the industry, founded by Dr. Nirmal Gehlot in 2002. The company has a hybrid model and offers learning courses, in both online and offline mode, for various Central & State government recruitment examinations, all-India Competitive Exams like IIT-JEE, NEET, CLAT, and school education courses for Classes 6th to 12th, for CBSE & 8 other state boards. They specialize in competitive examinations and are the most significant player in all-India and state-level government tests like IAS, Banking, SSC, Defense Services, States PSCs, Teaching Exams, etc. The company has corporate offices in Jodhpur, Jaipur, Delhi, and Prayagraj. The offline centres for classroom programs are presently in Jodhpur & Jaipur. 
Visit EasyShiksha for skill development courses.