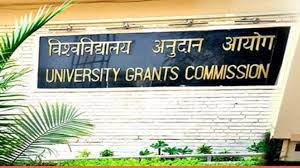 India, 22nd December 2022: The University Grants Commission (UGC) has conferred autonomous status to 48-year-old K.P.B. Hinduja College of Commerce.  With this decision, the College will now have the opportunity to create its own curricula, offer new courses, skill development programs and also run open distance learning programs. 
UGC grants autonomous status to colleges for 10 years, based on academic performance, infrastructure, research activities, faculty and creative teaching methods. For Hinduja College, the autonomous status is valid from 2022 to 2032.
Hinduja College, for the past 5 years, has been accredited with an `A+' grade, and a score of 3.59 by the NAAC (National Assessment and Accreditation Council).
Post autonomy, the Hinduja College will consider offering more skill-based courses in Artificial Intelligence, Data Science, Machine Learning and Cyber Security. In addition, the College is also contemplating tie-ups with foreign Colleges and Universities.
Expressing gratitude, Dr. Minu Madlani, Principal, K.P.B. Hinduja College, said, "The College has attained excellent academic standards and has stamped many a milestone in co-curricular activities, besides establishing prestigious academia-industry linkages. These achievements have been possible thanks to its visionary Trustees; a well-qualified and dedicated teaching faculty; committed support staff and of course, our students, for whom the institution has been established."
"The autonomous status marks the beginning of a new paradigm for us and inspires us to continue striving for betterment of the institution. We will now further be able to improvise and map our coursework in line with the changing economic scenario," Dr. Madlani said.
Affiliated to the prestigious University of Mumbai, since its inception in 1974, Hinduja College has an enrolment of about 7000 students to its Under Graduate and Post Graduate Degree as well as Junior College, with a near equal number of boys and girls.
Also Read: JK Lakshmipat University announces "Design Immersive Winter Camp" for school students
About K.P.B Hinduja College
K.P.B Hinduja College of Commerce was established in 1974 by late Shri. Parmanand Deepchand Hinduja, founder of the Hinduja Group. It started with strength of 400 students in 1974 and today, has over 7000 students, while the number of teachers has increased from 12 to 105. The College which started with single Commerce course today offers more than 17 courses from Higher Secondary up to the Doctorate level and includes the Commerce, Science and Arts streams.  With well-defined goals and aspirations, K.P.B Hinduja College helps students to gain all-round development through academic and non-academic activities. The institution functions under the guidance of the Hinduja Foundation which is a part of the Hinduja Group that was established in 1914.
Visit EasyShiksha for skill development courses