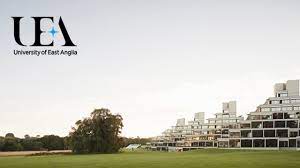 This cutting-edge undergraduate programme offers a unique blend of Economics and Data Science with a focus on Human Behaviour 
New Delhi, 11 September 2023: The School of Economics at theUniversity of East Anglia, one of the UK's top 20 Economics Department and known worldwide for its reputation in behavioural and experimental economics, has announced its newest offering to students – the Bachelor of Science programme in Economics, Behaviour, and Data Science degree. The programme intends to provide students with a comprehensive understanding of economic analysis as well as behavioural economics and data science.  
It is a three-year degree programme designed for students with an interest in human behaviour, number interpretation, and applying data-driven insights to improve the society and business performance. With an emphasis on interdisciplinary education, this programme empowers students with how the psychological and emotional factors influence everyday decisions, and how businesses make strategic decisions with the use of data science and the explosion of information derived from our decisions.
The curriculum is designed to empower inquisitive minds by incorporating a balanced blend of theoretical knowledge and practical skills, enabling students to not only unravel the mysteries of individual decision-making but also comprehend how these choices ripple through the fabric of businesses, cities, and even governments. In addition to emphasising real-world applications, the course ensures that graduates possess a skill set that aligns with the ever-changing requirements of employers. Several industries such as health care, finance, energy, and media are optimising their outcomes and increasing their efficiencies using data science. It is of no surprise that students who can understand the reasons behind our decisions, analyse and process the data, and make meaningful interpretations for these industries will remain in high demand with attractive salaries. Students pursuing this program at UEA's School of Economics will receive comprehensive training in economics, economic modelling, data science, behavioural economics, programming, and a variety of elective modules. 
Important Announcement – EasyShiksha has now started Online Internship Program "Ab India Sikhega Ghar Se"
Dr. Bahar Ghezelayagh, Associate Professor in Financial Economics at UEA's School of Economics, expressed her excitement about the launch of the programme and said, " This programme encompasses the ever-changing economic landscape and its intersection with the extensive field of data science. Students will acquire a deeper understanding of the behavioural patterns that underpin economic decision-making by studying behavioural economics. This knowledge, coupled with solid data science skills, will enable them to generate actionable insights and effect significant change."
In addition, she stated "This course demonstrates the university's dedication to fostering employability. The programme is enhanced with real-world examples, guest lectures from prominent employers, and a plethora of opportunities for experiential learning, ensuring that students are well-equipped to pursue rewarding careers. This course prepares you for a world entangled with the Artificial Intelligence and the global climate crisis." 
ALSO READ: Cardiff University renews Study Group partnership to grow international student intake
The BSc Economics, Behaviour, and Data Science programme is open to both domestic and international students with a passion for data-driven analysis of economic systems and human behaviour. The university is now accepting applications for the programme through its online portal.
As part of its commitment to nurturing a diverse and inclusive learning environment, UEA offers a variety of scholarships and financial aid options to qualified students. Please contact the School of Economics directly for more information about the BSc Economics, Behaviour and Data Science programme. 
About the University of East Anglia
The University of East Anglia (UEA) is a UK Top 30 university and is ranked in the top 20 in UK for research citations. Known for its world-leading research and good student experience, it was awarded Gold in the Teaching Excellence Framework and is a leading member of Norwich Research Park, one of Europe's biggest concentrations of researchers in the fields of environment, health, and plant science.
This year educate yourself and develop your career with EasyShiksha