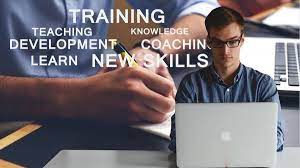 New Delhi, July 06, 2022: The up-skilling course from SkillEnable turned out to be a life changer for Ayushi Agarwal, as she switched her career from a job in marketing to now a data analyst with more than double salary. Before joining SkillEnable Ayushi's annual CTC as a marketing professional was 3.6 lakh and after being up-skilled by SkillEnable her annual CTC now is 7.5 lakh as a fresher in the industry.
Ayushi Agarwal opted the SkillEnable up-skilling course to hone her marketing skills by gaining more insight into the field. Ayushi stated that the online classes conducted by SkillEnable were also helpful for her to clear doubts instantly, which significantly guided her towards a bright career path. "The industry-oriented curriculum helped me understand data analytics as a subject from an insider's perspective, which drove me towards a career in data science," said Ayushi.
Top Quality Management System (QMS) Courses
More Courses With Certification
SkillEnable, an employment-focused India's leading data science training & placement institute, provides its students with 40 hours of holistic training and 40 hours of aptitude training, along with 5 hours of mock interview preparation per tool. With its primary focus on placement, more than 25 per cent of SkillEnable courses focus on the job-relevant up-skilling training with employment enhancement tools.
"One of the key features that make the SkillEnable courses more student-friendly is the Learn Now, Pay after you start Earning option – through which students can undergo the program and pay SkillEnable once they get placed. SkillEnable enrolled over 150 students in the first year and has grown 300 per cent in the last financial year," added Founder and CEO of SkillEnable Nirpeksh Kumbhat.
Extending gratitude towards her mentor Siddharth, Ayushi said, "I still have a long way to go in my career and would like to thank SkillEnable, especially my mentor, for patiently guiding me and preparing me for the future. Not only that the courses were relevant towards developing the required skill sets, the way the teachings were imparted were extremely helpful too."
ALSO READ : India's Rapidly growing edtech brand Infinity Learn introduces 'Infinity Learn Festival'
About SkillEnable:
SkillEnable is an employability-focused Ed-Tech company that specializes in providing Data Science training. It follows a "Learn Now, Pay After You Start Earning" model which makes its programs accessible to a large pool of students.
visit EasyShiksha for skill development