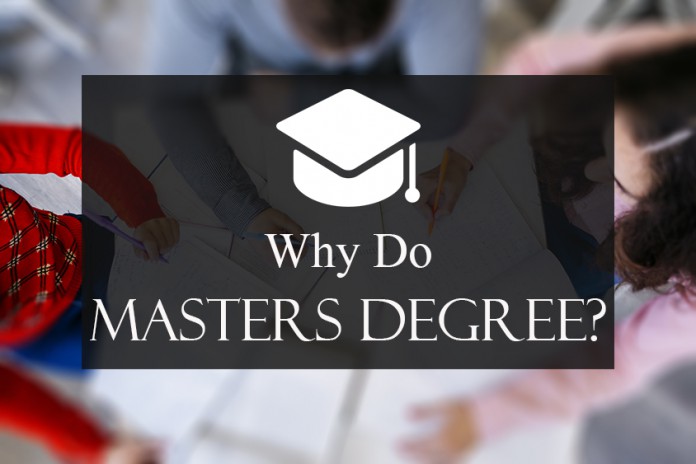 There are doubtless more reasons why grad school is worthwhile but aside from money, these are the most prominent. If you're bored or feel unchallenged by your current job, you're not alone. Only 14% of U.S. workers believe they have the perfect job and more than 50% want to change careers. A master's degree can help you prepare for a new career — and can open up more job opportunities in a field that challenges you and makes you happy. And, of course, some jobs require a graduate school degree. It provides you the flexibility to choose course from your area of interest. Choosing to pursue a master's degree takes initiative and commitment. The same traits, along with your newly gained knowledge and skills, will make you a successful leader and innovator when you complete your degree.

Important Announcement – EasyShiksha has now started Online Internship Program "Ab India Sikhega Ghar Se"

Top Virtual Reality Courses
1. Its a chance to give you Intellectual reward

Master's degree programs offer the opportunity to sharpen skills, keep up with advancements in your field and learn from researchers and other movers and shakers in your area of specialty. Master's degree programs also offer access to the latest and greatest tools and technology. This means that you have the opportunity to build a programme which reflects your own unique interests and which will prove interesting and intellectually rewarding.
2. Professional development

Unquestionably, an advanced degree makes a difference on a resume. It says something about who you are and the dedication you have to your chosen field. Be part of a chain of knowledge. Just imagine that the knowledge handed to you by your professor came from another professor who learned it from someone who learned it from a famous scientist or philosopher. You become part of a chain of knowledge.
A master's degree not only deepens your education, but also allows you to contribute in the world. Many reserachers and graduate students works on world's top problem with their professors,whether its a desease or any noble cause, which definetly helps to make this world a better place to live in. It can also helps you to secure PhD funding from Research Councils. Google, television, Gatorade® and thousands of other household products and life changing technologies were all the result of university graduate research. Creating the next life saving drug sounds like a pretty noble reason to get a master's degree.
3. Flexibility to choose any course

For the person who are dissatisfied with their career choice, a master's degree is a great opportunity to earn a relatively expedited education in a field that may only recently have piqued that person's interest. Consider the engineer who realizes he really wants to be a lawyer. He can spend three years in grad school and begin a new career. You can opt business,journalism,Softwares,biomedical,Nursing,Social work ,aerospace and many more courses.
4. Recognition and respect

Greater recognition and credibility: There are countless numbers of graduate degree holders who have gone on to accomplish great things, and who are afforded the respect and recognition they deserve and have earned. By earning a graduate school degree, you join an elite portion of the population. Roughly 8% of Americans have a master's degree. That's the same percentage that held bachelor's degrees in the 1960s. So while a bachelor's degree has gotten you this far in your career, you're likely only "on par" with many of your colleagues or applicants competing for a new job. With a master's degree you can earn a new level of respect and stand out among your coworkers, and especially if a new career or job is in your future.
Top Software Engineering Courses
5. Get paid

Many master's degree programs offer stipends that cover all of or a portion of tuition costs — and possibly more for teaching assistants or research assistants. So, in effect, you can go to school for free, or even get paid to earn your master's degree. some employers have funds set aside that will pay partial or full fees for qualified employees to get a graduate school degree. So don't be afraid to ask your employer.
Most of the universities give scholarship reward to the students, one can read financial aid programs carrefully of graduate school and get eligible for scholarships.
6. Age is not a criteria

To accomplish your masters, there is no age limit. Turn your dream into reality at any age. Being the elder daughter of my family, age turned out the main hurdle for me, stopping to pursue my dreams but regardless of getting marriaed at right age I have choosen to do masters in my area of interest.I have many friends who are married and have kids but they are now pursuing their masters regardless of any difficulty.Remember Age is just a number.
ABOUT AUTHOR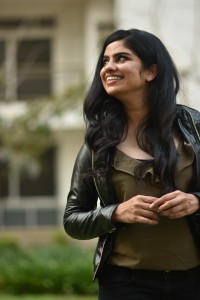 Neha Sharma did her under-graduate degree in computer science from Ajmer India, and now went to california, USA for her master's degree in MSSE from san Jose State University. The knowledge She obtained from her degree doesn't apply directly to her work; however, there are a couple of key aspects of graduate study that really helped her to develop her career. Now Neha having 5 years industry experience.
She is being able to apply knowledge to reality, an ability she developed by doing a lot of case studies. The other is team spirit, gained by working on group assignments and last but not least is diversity you meet at overseas.
——————————————————————————————————————————————-
Empower your team. Lead the industry
Get a subscription to a library of online courses and digital learning tools for your organization with EasyShiksha
Request Now
ALSO READ: why-should-you-do-a-summer-internship
Get Course: Become-an-Influencer-on-Social-Media